Ulysse Nardin Diver X Antarctica 44mm Titanium Full Set Warranty through 2026 1183-170
Be unique with this Ulysse Nardin diver.  This 300 piece limited edition is nearly impossible to come by and its incredible color combination makes this a fantastic timepiece to own.  Note the caseback is a stamped tribute to the Vendee Globe sailing race in which the majority of the course is in close proximity to the Antarctic coast.  Naturally, the white on titanium represents the bitter cold conditions of the continent itself, where the teal accents represent the frigid waters the sailors are left to navigate.  The signature Diver X along with the sandblasted dial, truly give this piece an incredible presence.
This timepiece will present double boxed with its original paperwork and digital warranty card dated 2021.  The manufacturer's warranty is two years, but this warranty has been extended through Oct 18, 2026!  Enjoy a spectacularly rare timepiece with the comfort of four additional years of warranty.  The overall condition is excellent, with hardly discernable hairlines on the bezel and clasp.  The crystal, case, and strap are in excellent condition and without defect.  Timekeeping metrics are noted to be healthy.
In an effort to be as transparent as possible, please feel free to reach out with any questions.  Additional photos and video may be provided upon request.  Thanks for your interest!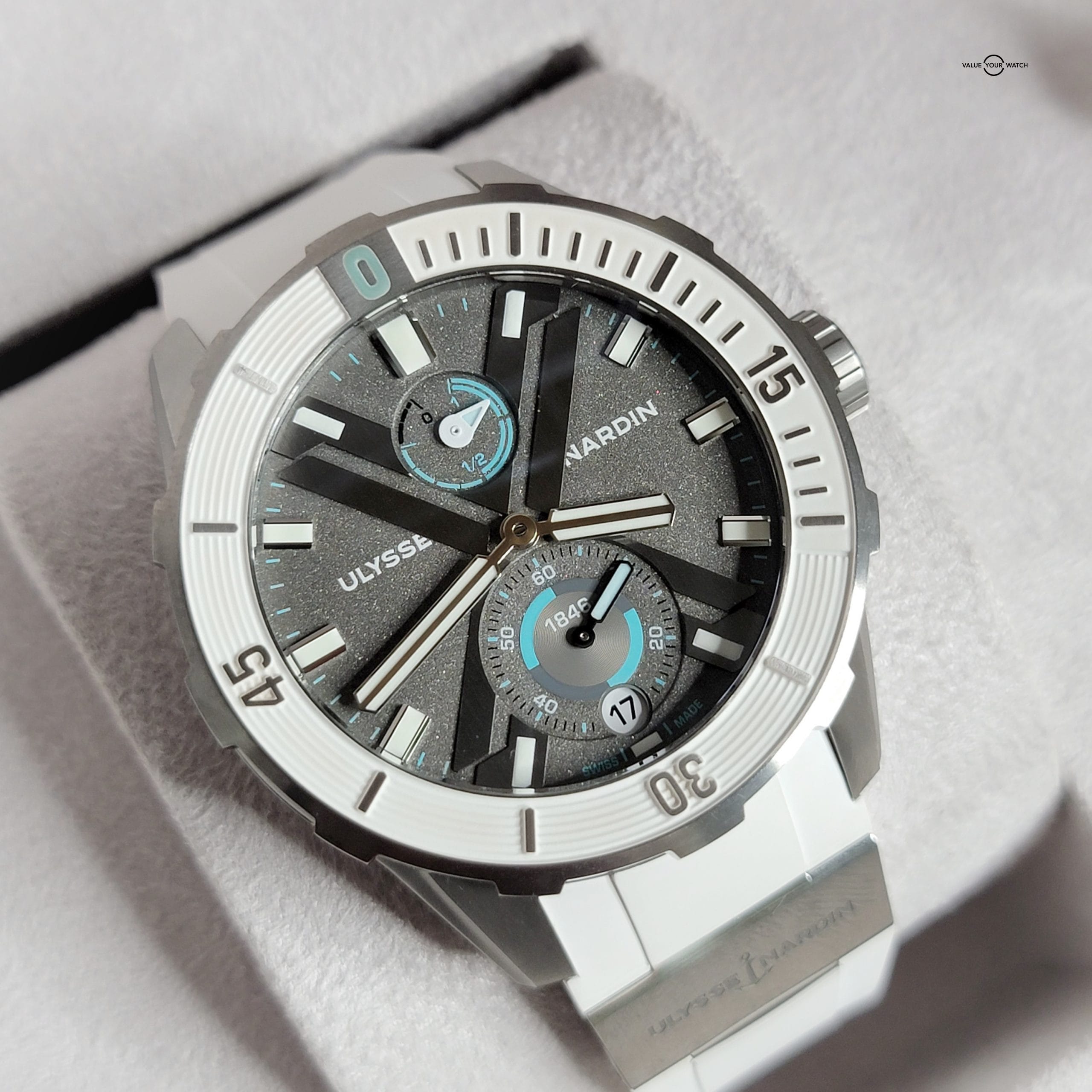 Ulysse Nardin Diver X Antarctica 44mm Titanium Full Set Warranty through 2026 1183-170