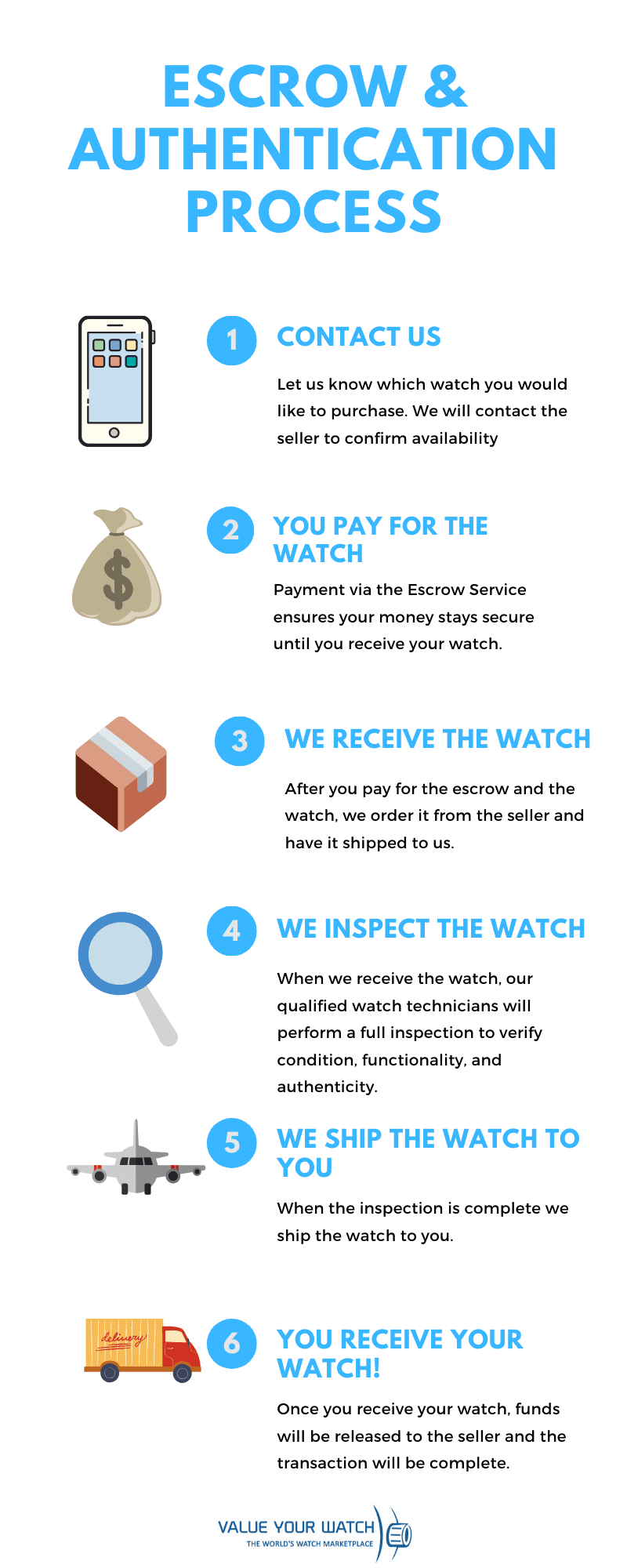 Secure Payment via an Escrow Account
Payment to escrow stays there before the watch is delivered to you.
Authenticity Guarantee
When we receive the watch, we will inspect it and make sure that the watch is as described as well as it is not replica or clone.
100% protection against fakes and replicas
How long does it take to get my watch?
Most orders are completed in 6-10 business days. (USA only)
Personalized Support
If you need anything email us at info@valueyourwatch.com