Don't take our word for it…
Honza is building a great marketplace! He is in the business and knows all the issues you run into with other marketplaces or private deals, and he's crafting a solution to it all! I expect it to blow up in popularity very soon!

So, you are selling your luxury watches and know you need a webstore to carry your inventory. However, you don't want to design, create, publish, SEO, drive traffic, etc.... all that stuff needed to run a successful website. What if you could just upload your photos, do a brief description, set your price and push the Publish button? What if you could actually talk to your clients with no hassle? What if you go to keep your entire sold price, not sharing with anyone? Well, you have found the right site to do all this and more. With a low yearly fixed fee, you get all the above, plus Honza the webmaster drives traffic to the site. Oh, ya, you get to try it out for free!

Taking advantage of the focus of watches here, I have listed my inventory and have generated a lot more leads than other places. I am glad this site was produced. **Thanks for choosing me to be the first interview for the site.

I have only had great experiences with ValueYourWatch as a buyer and a seller! 10/10 would recommend.

Love the watch. Very happy with my experience. Buy with confidence! I got in touch with honza before I purchased the watch and he provided answer to all my questions! Amazing guy buy from him!

This site is very easy to navigate and a solid resource to buy/sell/trade with trusted people and businesses. I recommend checking it out if you want to expand your watch knowledge, and boost your potential to get a new watch or sell your watch.

This site is very easy to navigate and a solid resource to buy/sell/trade with trusted people and businesses. I recommend checking it out if you want to expand your watch knowledge, and boost your potential to get a new watch or sell your watch.

This is my second time buying from Honza, and again he does not disappoint. From the 1st class customer service, down to the ultra fast shipping, which is almost too good to be true, but it is. Definitely a great source for buying and selling, you won't be disappointed.

This is my second time buying from Honza, and again he does not disappoint. From the 1st class customer service, down to the ultra fast shipping, which is almost too good to be true, but it is. Definitely a great source for buying and selling, you won't be disappointed.

Very under-the-radar marketplace for buying and selling timepieces. Streamlines the process of verifying sellers by linking social media accounts and a fair fee structure that should make the current marketplaces very, very worried.

I bought a watch for my hubby and he's very picky about what he wears. The watch I chose was in mint, brand new condition and for the money I paid it was a significantly better deal than buying a brand new watch. I would definitely buy again and recommend to my friends and family.

I bought a watch for my hubby and he's very picky about what he wears. The watch I chose was in mint, brand new condition and for the money I paid it was a significantly better deal than buying a brand new watch. I would definitely buy again and recommend to my friends and family.

So glad I found Honza and Value Your Watch. I narrowed my search down to the watch I wanted, and luckily found Honza, and he had it! At the best price anywhere to boot. I'd never bought pre-owned, and this was by far my most expensive target so far. The great reviews convinced me to call, and I was convinced he was legit. He sent me extra pictures to satisfy my questions, and I was good to go. Transaction was silky smooth, and my watch showed up in two days, from Hawaii to New York. Everything was perfect. Great communication all the way through by text. I plan to go meet him in person in November when I'll be in Oahu on vacation. Thank you Honza!! Mahalo!!

This site is great and simple. You save time and money.

This platform has helped me sell my luxury watches and also has a AMAZING selection of timepieces at great prices. Thankful for this marketplace

This platform has helped me sell my luxury watches and also has a AMAZING selection of timepieces at great prices. Thankful for this marketplace

Valueyourwatch is one of the best and upcoming platforms for your timepiece marketplace. I have had the chance to use this site and i have to say im impressed with how user friends the platform is.Highly recommend it to all the current and potential users.

Valueyourwatch is one of the best and upcoming platforms for your timepiece marketplace. I have had the chance to use this site and i have to say im impressed with how user friends the platform is.Highly recommend it to all the current and potential users.

ValueYourWatch is raising the standard when it comes to buying and selling your timepieces. The fees here are much more manageable than eBay and make selling your timepiece as painless as possible. When buying a timepiece, they provide some really nice services to protect the buyer, including authenticity checks and escrow. Of course these perks are in addition to the great prices. I have been really impressed with this site!

ValueYourWatch is raising the standard when it comes to buying and selling your timepieces. The fees here are much more manageable than eBay and make selling your timepiece as painless as possible. When buying a timepiece, they provide some really nice services to protect the buyer, including authenticity checks and escrow. Of course these perks are in addition to the great prices. I have been really impressed with this site!

Value your watch is an excellent source to acquire and sell your luxury timepieces. Service is top level and the offer keeps growing.

Value your watch is an excellent source to acquire and sell your luxury timepieces. Service is top level and the offer keeps growing.

Value Your Watch is a great place to look for your next Luxury timepiece. They are a reputable marketplace and have great customer service, bringing the Aloha to watch buying!

Value Your Watch is a great place to look for your next Luxury timepiece. They are a reputable marketplace and have great customer service, bringing the Aloha to watch buying!

Value your watch is certainly one of he premier destinations for high end luxury watches from reputable sellers. When it comes to luxury watches there are many places to buy, and a lot of people are unsure where best to start. I am happy to say that Value your watch has taken the guess work out and has vetted all the sellers to make sure that they are offering luxury watches that can 100% be counted on to be high quality and authentic. When you are looking for your next watch make sure you check with Value your watch first for your best options.

Value your watch is certainly one of he premier destinations for high end luxury watches from reputable sellers. When it comes to luxury watches there are many places to buy, and a lot of people are unsure where best to start. I am happy to say that Value your watch has taken the guess work out and has vetted all the sellers to make sure that they are offering luxury watches that can 100% be counted on to be high quality and authentic. When you are looking for your next watch make sure you check with Value your watch first for your best options.

I love this watch marketplace. The best part is that I do not have to wonder what the fees going to be. It's only a monthly fee to have an account and be able to sell on that platform. The way they run the platform is great. So many improvements and they try to share as much information about sellers as well as their inventory every day.

I love this watch marketplace. The best part is that I do not have to wonder what the fees going to be. It's only a monthly fee to have an account and be able to sell on that platform. The way they run the platform is great. So many improvements and they try to share as much information about sellers as well as their inventory every day.

‹

›
The Best Luxury Watch Brands For Resale
Many people like to buy luxury watches because they like the look, mechanical engineering and craftsmanship. Some people buy luxury watches to resell later on if they need cash or
How To ship Watches Without Leaving Your Home
Shipping luxury watches can be a confusing task if not done correctly. There are many tips and tricks on the internet on how you can make shipping more straightforward, today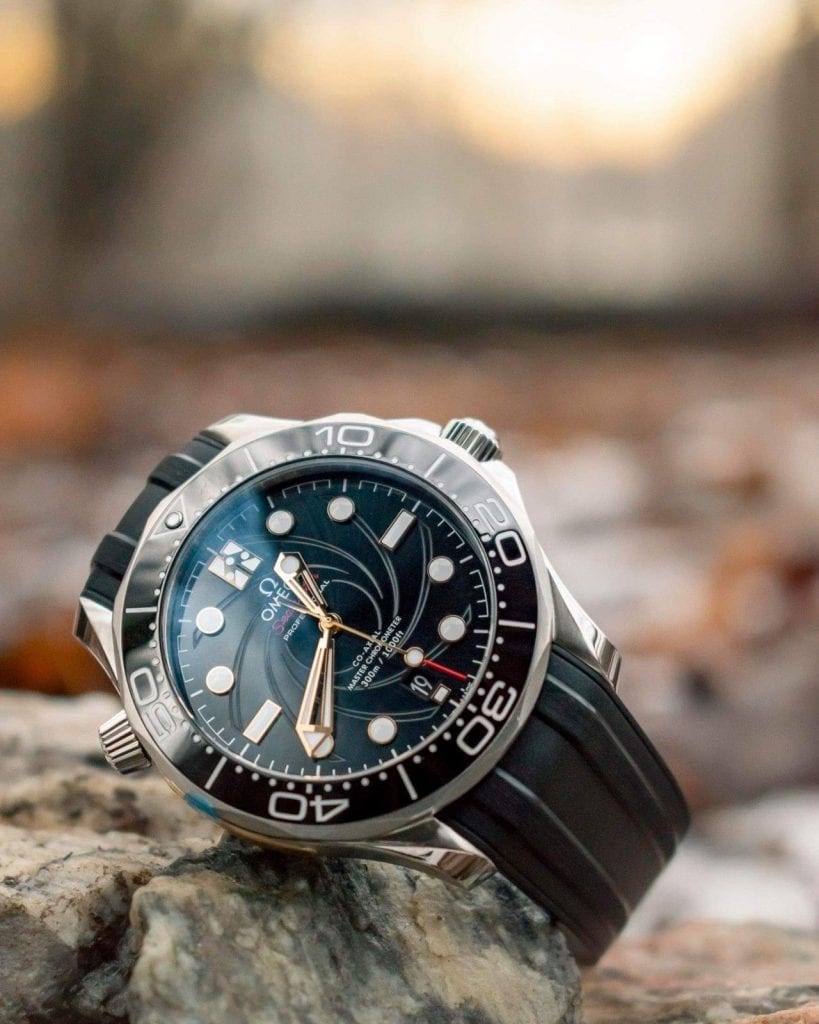 The Best Pre-owned Luxury Watch Websites in 2020
You might wonder which online websites are the best to purchase used luxury watches these days. In today's digital age, people are drawn towards marketplaces that are easy to navigate,
The Best Rolex Watches To Invest in 2020
Many people think that investing in watches do not make sense; however, I beg to differ. Rolex watches are a great way to preserve cash in 2020. There are many
How To Maximize The Benefit Of Value Your Watch Marketplace!
If you are trying to sell a watch online, you should know how to maximize the benefits of the platform you are using. I have had many sellers ask me
What is the Impact of Coronavirus on the Watch Market
If you have been planning to visit some of the largest watch trade shows in the world, such as Basel or Watches & Wonders Geneva, you know that due to