STUNNING!!! Omega Speedmaster Reduced Japanese SE 3513.53.00
STUNNING!!! Omega Speedmaster Reduced Japanese SE 3513.53.00
Omega's Speedmaster is a piece of horology history!!  The ICONIC Speedmaster was one of the very watch first designs that stopped thousands of enthusiasts dead in their tracks!!  The slim case and the with the fine lines around the bezel.  The way the the crystal almost appears as a bubble ready to burst sitting perfectly on top of the dial.  The stainless steel bracelet carries every aspect of an elegant stainless bracelet, but yet Omega added a few extra touches to set it apart from your "normal" watch bracelets!!  I could on and on about the Speedmaster!!
However this particular model, oh boy!!  Or should I say little brother.  The "Speedy Reduced" it is coined is the smaller brother to the big bad Moonwatch.  But it carries all the same attributes as its big brother just in a smaller package.  This particular Speedmaster is a special edition designed for the Japanese market.  The textures of the dial and pop of RED color make it stand out from the normal Speedy.  It is just so darn beautiful!!  
Like most great watches this particular model has been worn a few times and does have a few small imperfections.  There are couple faint hairline scratches on the case.  However the bracelet has been recently polished and looks stunning!  The crystal is free of any imperfections or scratches.  Other than that this watch is good to go for years to come.   
Watch comes as a watch only with an extra NATO strap to go with it!!
Omega Speedmaster Reduced Japanesse SE
Reference Number: 3513.53.00
Price: $2300.00
Shipping: CONUS FedEx priority overnight
Payment: Zelle or Wire, other options available for those with strong references
Terms: Wire first then ship
As an avid watch enthusiast, we love nothing more than to connect with fellow luxury watch collectors or enthusiasts.  Especially having the opportunity to help others find the watch they have always been looking for, doesn't matter if it is your holy grail watch or just a simple elegant daily!!  I love anything and everything to do with watches.  My goal is to be fully transparent in all communications and listings.  If you have questions, no problem just reach out and I will be happy to hop on the phone or video chat to make you feel as comfortable as possible.  Read and ask all questions before making an offer.  I have many referencesI look forward to connecting with you!!
Specification:
STUNNING!!! Omega Speedmaster Reduced Japanese SE 3513.53.00
Watch Specification
Specification
Vendor Information
Store Name:

Give More 2day

Vendor:

Give More 2day
Address:

No ratings found yet!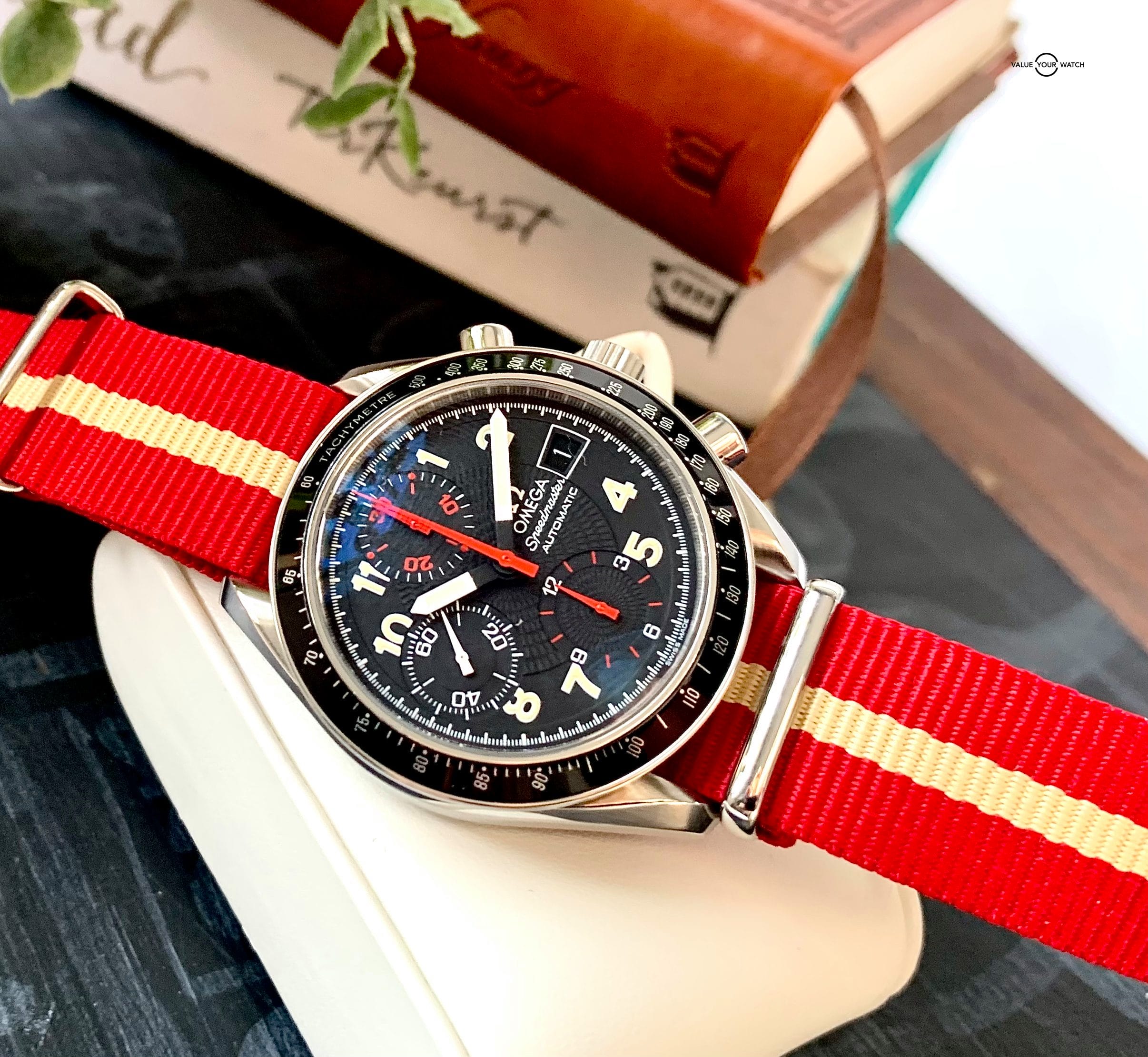 STUNNING!!! Omega Speedmaster Reduced Japanese SE 3513.53.00