What if I told you that you can make thousands of dollars each month by selling luxury watches?
Does that sound too good to be true? Well, what if I told you that you could wear a Rolex, Audemars Piguet, or Omega and when you want to sell them, you could make money by selling them?
I was skeptical too at first, but it turns out that both scenarios are entirely achievable. I joined Watch Trading Academy in 2017 because I wanted to start my own business, and trading watches seem like a simple business to start. I know it will not be easy, but simple. 
This course is taught by the founder, Pejman Ghadimi, who is a serial entrepreneur and founder of Secret Entourage and Exotic Car Hacks.
Watch Trading Academy Core Traning Review
When I took this course for the first time, I didn't know anything about luxury watches.
The only thing I knew was that Rolex is famous, but that's about it. I had no idea where to start, what to do, and how to make money buying and selling watches.
The first thing I started doing was to study all the materials provided by the Watch Trading Academy.
I noticed I was making painful mistakes by not following the process.
Because of the mistakes, I was able to get better because of the feedback I was getting from the group.
Yes, I did not have to experience the painful lessons if I listen, but hey, some people choose the harder way to learn.
I have learned all the basics of getting started in watch trading. From knowing what luxury watches are popular, how to make sure I purchase an authentic watch, to what methods of payments are the best for watch trading, and so much more.
Can I make money with this course?
My first flip was an Omega Seamaster non-American cup and I made $178.
Now I average $400 and do 10 deals per month part-time.
Here are some examples…
Rolex Yachtmaster 35mm
In: 4090
Fees:$450
Out: $5000
Net: $460 (10%)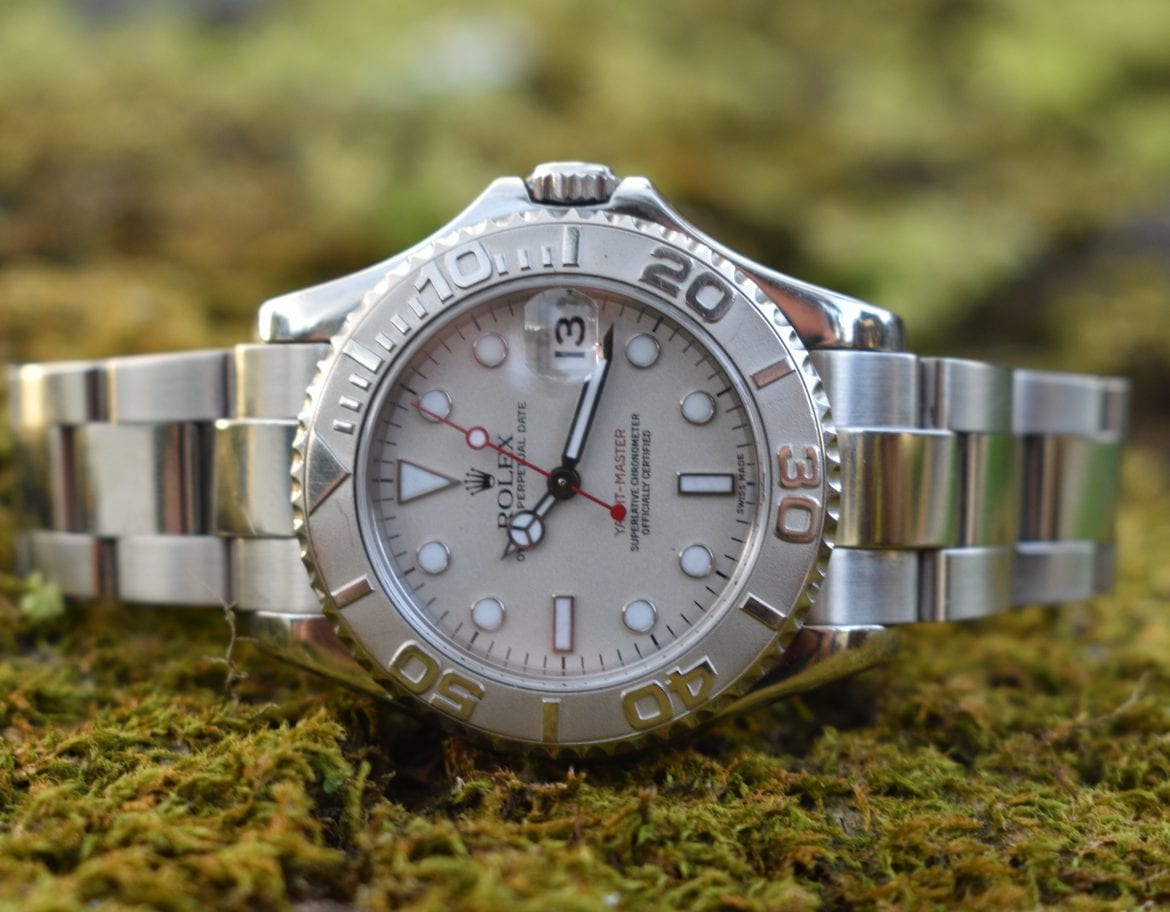 Omega Seamaster Planet Ocean 2218.50
In: $2,473
Out: $3,350
Net After Fees: $734 (30%)
Because of this new side hustle, I'm able to spend more time with my family and focus on growing the Value Your Watch marketplace.
I know people who just got this course and are making a nice side income. When I first started, I was able to make around 10-15% ($100-$500) per watch sold.
The great thing is that the skills I have learned are very beneficial for life in general. How to buy and sell things, including marketing and negotiating.
I'm also surrounding myself with other like-minded business owners who appreciate and understand the luxury market.
This is more than just a course on how to make money selling watches.
This course comes with access to the Watch Trading Academy Facebook group, where I am able to ask any questions I have prior to purchasing any potential watches.
After joining the Facebook group, I was very pleasantly surprised that many others were more than willing to share their knowledge with new people who are clueless about the watch world.
The Watch Trading Academy Community Review
I have learned that if I do my homework and show that I did the research about the watch I am buying, then I will get a much better response.
Everyone in the group is willing to help me make money. The members really want everyone to succeed in this billion-dollar industry.
In addition to the Facebook group, there are a ton of additional resources to help guide towards success including hundreds of case studies that show you what other members are actually buying and selling watches for.
With any business there is a learning curve; and every business, regardless of other people telling you how easy it is, takes time to learn.
For example, I have two kids that I take care of full-time, I run the Value Your Watch Marketplace, and I help my friends buy and sell watches.
When you start learning the art of watch trading with Watch Trading Academy, you have to set the right expectations. This business is progressive, and the longer you do it, the easier it gets.
Just like they recommend, all you need to get started is $1,500 for your first watch, access to a computer to source deals, and access to a post office to send/receive watches.
Watch Trading Academy simply helps people become better watch traders. Without Watch Trading Academy, there would be no Value Your Watch.