Shipping luxury watches overnight needs a company that owns the largest flight fleet in the world. The company is FedEx and is the shipping Partner of IFS Inforsure. If you ever wonder, how can you ship a luxury watch with insurance covering the whole value of a luxury timepiece don't look any further. IFS In4sure is an amazing company that insures valuable goods domestically and internationally.
The company was founded by Jeroen Sparreboom in 2016. Since the company has experienced large growth and many watch dealers and jewelers prefer them. The company is partnered up with trusted broker Wexler IJB Insurance brokers underwritten by Lloyd of London.
How to start shipping with IFS Inforsure
Creating an account is as simple as it is filling up an application. The challenge is to get approved if you don't have any references. Not everyone can get an account with IFS In4sure, because they only want people who fit their ideal customer requirement, however you can always apply and see if they would approved your application.
When you start the registration process, you need to make sure that you fill all the required information. As you can see at the picture below, the form is relatively large, but it gives IFS In4sure enough information to determine if you are the right fit for the company.
---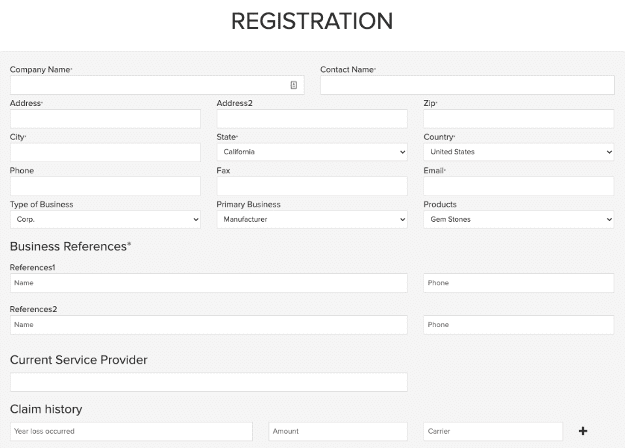 As you can see above on the registration form, you will need to fill out a Company name. You don't necessary need a company to get an account with them, however you will need the references, which are strong enough to be able to skip this requirement.
The two business references have a big weight when it comes to opening the account. Because this company has many great benefits which are not even matched by other companies at the same space, it's a privilege to be part of it.
How to set up Account with IFS In4sure
When you get approved, you will get an email with your login information. When you log in, you will see the main menu:
Create Label
Ship History
Report Insurance
Report History
Invoice
Payment
Quotation
CSV Report
End Of Day Report
My Address
My Customers
My Profile
Change Password
Users
In general, you will get a lot of information filled for you from the original registration form. For example, when it comes to the profile information, all the information which are about you will be here taken from the registration form.
The main reason why you should create the account with IFS In4sure is that you get discounted shipping rates from FedEx and fully insured shipment. You will be able to ship domestically as well as import and export watches with them as well.
How to Create a shipping label with IFS Inforsure
The shipping label form has 3 main parts:
Recipient Information
Sender Information
Package and Shipment Details
Recipient Information When filling out the necessary information as the shipper, you will need to make sure that the name and address is correct. You will be able to get an email notification of the shipment as well.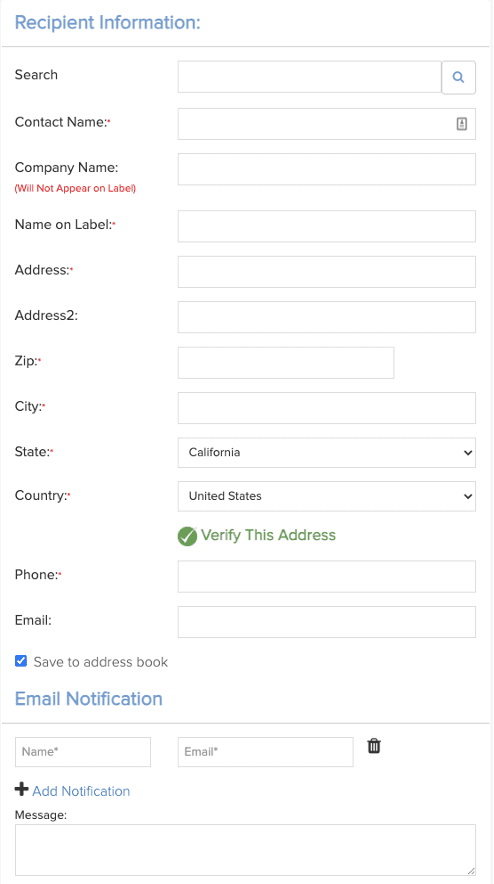 Sender Information
The sender information is yours, or the person who is shipping the watch. Again, it is important to input correct information to help the shipping process be smooth.
Package and Shipment Details
Last but not least part of getting the shipping quote is to fill out the package and shipment details. It is important to understand that the quote can be less or even more than actual price of shipping. But it does help you get an idea about a potential cost.
The first step is to select the type of box used for shipment. When you are using FedEx box, you we will not be able to check the fedex box size and choose between small, medium or large. If you ship a large box the actual price might be higher than anticipated. However, when you ship your own box, you will need to input the measurement of length, width and height.
That will create the DIM weight which is the amount of space a package occupies in relationship to its actual weight. In other words, you will pay for the size or the weight of the package whichever is greater.
The great thing about FedEx is that they offer free boxes. All you have to do is to ask them when you visit the FedEx customer center.
Now that you selected the right box, you have to insure the package. The rule of thumb is to insure the value of the watch. You don't want to ship $10,000 watch and realized that the watch got lost and you insure the watch only for $5,000. That's why you get full insurance with IFS In4sure.
After filling out all the necessary information, you can click submit to get the quote for the shipping label.
---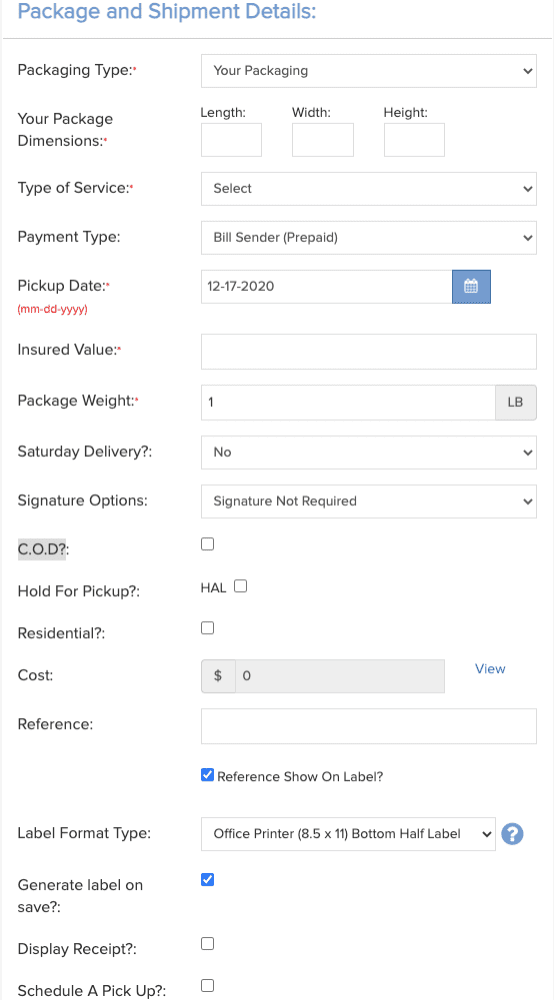 How can you save on the label
If you are one of the people who like to save money when shipping but still deliver exceptional customer service as a trusted watch dealer you should think about these options when it comes to shipping luxury watches.
Ship Second Day Air
Shipping overnight in luxury watches is a must, unless you live in Hawaii where overnight shipping does not exist. If you really need to save money, don't ship overnight.
Hold for Pick Up
Did you know that by going to FedEx pick up your package, you will need to show ID and sign for the package? If you make a residential delivery it will cost you more as well as the required signature. By having FedEx holding the package at their facility closest to your home location you will save money on the residential delivery as well as require a signature.
Use The Correct Box
As mentioned earlier, you can get the free shipping boxes from FedEx, but more importantly you should know what box would work best for your watch. You don't want to ship over size box and pay much more than you should.
If you are looking for more tips how to ship your watches, read this blog post
Why IFS Inforsure is so great?
There are other companies who are able to help you with shipping and insurance, but none of them is like IFS In4sure in the way they handle customer service. It seems like their support never sleeps and they do everything they can to help watch sellers to get their watches to their customers faster.
If you have any issues with creating the shipping label or need any other help, they will be happy to help you out.
In conclusion
IFS Inforsure is a great company, which has great shipping rates, amazing customer service, and they are always looking for ways to make their service better for the watch sellers.
If you feel like, you want to ship with them, feel free to contact them below.
Email: info@shipinforsure.com
Toll Free: 800-219-8923
Local:626-469-8162
Headquarters: 959 E Walnut Street Suite 206
Pasadena, CA 91106