Estimated reading time: 11 minutes
I can honestly say, the stars aligned the day I visited my local Rolex AD. Yes, getting a Rolex watch, especially one of the sport models, is getting harder and harder every single year. After talking to various watch dealers and Rolex Ads, I have learned that there are various steps you should take when purchasing your first Rolex from an Authorized Dealer. By following a certain set of rules, you have a chance to increase your ability to get the watch you want.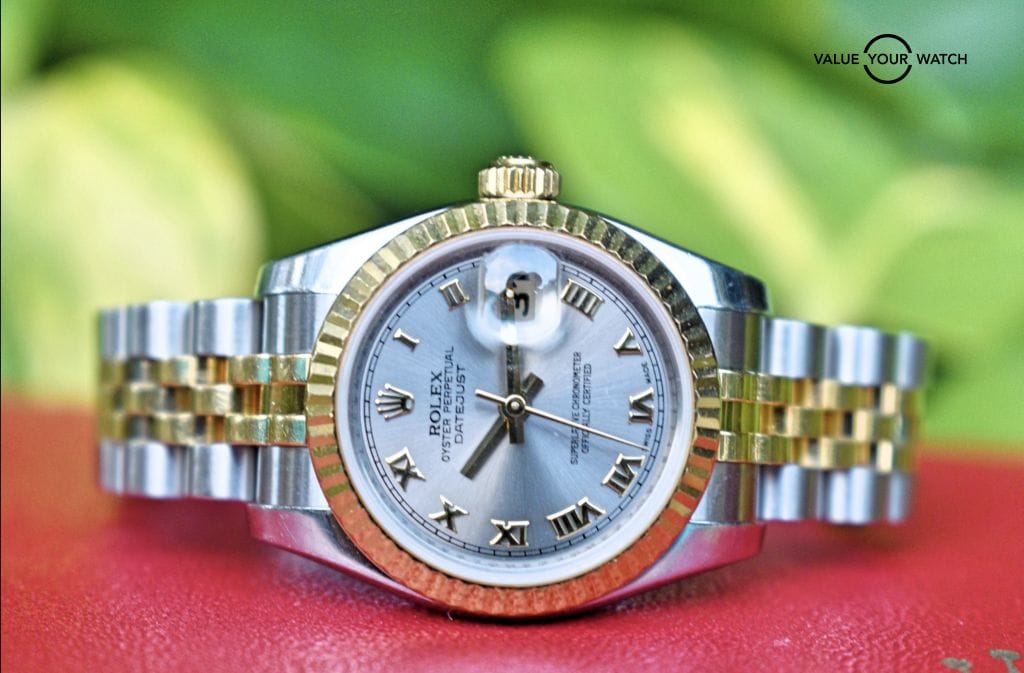 The Ultimate Guide Starts Now!
Know What Rolex Ad Can Find Out About You Online
Choose the right Rolex AD
Create A Strong Relationship with the Rolex AD
Be Ready To pull the Trigger
How to Get My Grail Rolex Watch
1.Know What Rolex Ad Can Find About You Online
When I said, I was lucky to purchase my first Rolex Watch I meant it 100%. If the Rolex AD just googled my phone number, he would realize that the number is associated with my business of buying and selling watches. Fortunately for me, he did not search the number. Not everyone can say they are as lucky.
While I was talking to the Rolex AD, the manager wanted to know who I was, including my profession. One can tell Rolex dealers truly do screen potential customers. If one is a medical professional, they may look at them differently than say, a used car dealer. There is much debate over AD practices, but it appears the dealers want to know that their new client is going to uphold brand values, and return for more business in the future.
There are many ways the Rolex Ad can search for personal information about you. Just look at TruePeopleSearch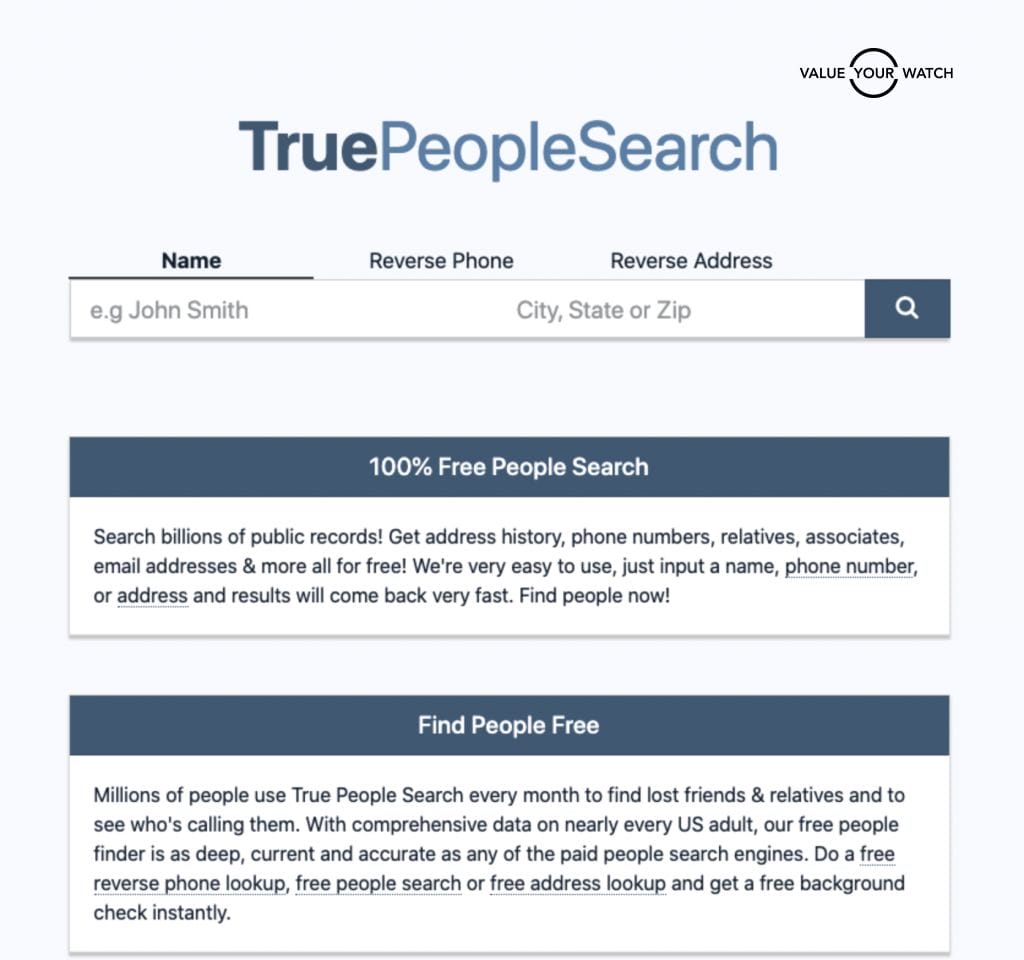 If you know what a blacklist is, you know you do not want to end up on one. Websites are constantly being blacklisted due to shady underpinnings. The same is true for Rolex buyers. If one ends up on a dealer's blacklist, one can kiss any chance of buying from them again goodbye. It's easier than you think to end up blacklisted, even though most people will not have to worry about that.
If you occasionally sell watches to rotate out your collection, you may be seen by a dealer as a watch flipper. They can't have their watches consistently listed up for sale. The serial numbers can trace the watches back to them, and the actual good dealers don't want this attention. If however, you sold your Rolex after years of ownership in order to upgrade, you have a far lower chance of being blacklisted than someone who sold a watch a month after buying it.
How to create an online present that Rolex AD loves
In the ideal world, your online presence wouldn't show off your watch business or exploits. Any forum post with your phone number or e-mail address, any public Facebook post, a quick Google search will find these posts and the dealer will have access to your buying and selling habits. The best idea is to have information set aside specifically for trading watches. I would recommend at the minimum, a business specific email address and phone number. If at all possible, I would also recommend using an address separate from your home address if possible. Yes it is a pain in the ass, and yes, I had no such issues at my dealer, but more often than not, playing the game conservatively will offer you the lowest risk. The dealer won't care that this particular watch will be handed down through the family. If they get the slightest inkling that you are in it to flip it, they will cut you off, no matter your true intentions.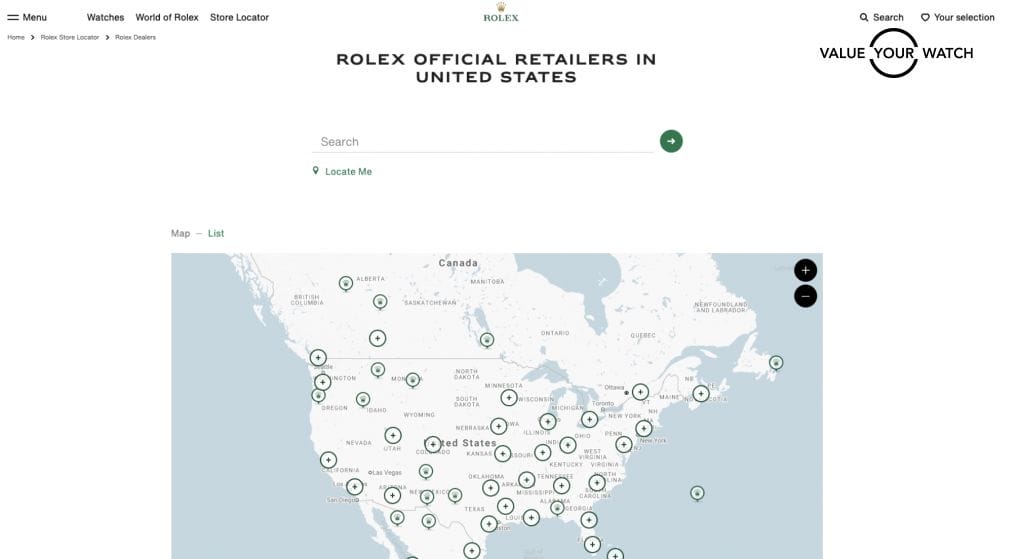 2.Choose the right Rolex AD
There are a couple different styles of Rolex Authorized Dealers. The most famous ones are chains with multiple locations, such as Mayors or Ben Bridge. You also have the option to visit a smaller jeweler with a single location. Choosing the correct Rolex dealer does not mean choosing the largest, or the most famous. It means finding the Rolex dealer that will get you the watch you are looking for. Each store has their own policies for how they choose the customers they sell the hottest pieces to. Have you spent over $100.000 with them? Chances are these are the customers in line for a Submariner. You will most likely have to buy a watch you aren't too keen to own in order to get the watch you covet most, such as the Daytona or Submariner.
While I was in the Rolex store, my salesperson gave me some ideas on what they deem necessary to buy a hot sports model. In the case of the ultra famous panda dial Daytona, a person would first have to spend $100.000 with them. If I wanted one of the Submariners or GMT Masters, I would first have to purchase a Rolesor Datejust with diamonds. Neither idea appealed to me at all.
Another part of the experience that will influence the outcome is the actual salesman himself. In my case I was looking to build a relationship and asked him about the cheapest Rolex for my wife. It turns out the pastel Oyster Perpetuals, such as the coral, Tiffany Blue, and yellow, are almost as hard to get as the sport models. During this exchange, I inquired about which models may be available. My salesperson kept mentioning the Deepsea, which wasn't really one of my target watches, but he was quite insistent, leaving me wondering why he would bring this up to me so many times. He insisted that I would be able to receive one within the month, so eventually, I told him to add me to the list thinking he would never call. To my surprise, exactly one week later, a familiar number came up on my phone. When I answered, the salesman told me the Deepsea was in and to stop by in the next couple days if I really wanted to pick it up. I let him know I would be in the next day, and now I own a brand new Deepsea bought from the dealer.
3.Create A Strong Relationship with the Rolex AD
Creating this relationship with a Rolex dealer is like dating. You wouldn't show up to the first date and suggest you go to your bedroom after dinner. The same holds true with your Rolex dealer. This would be the same as walking in on your first visit and asking if you can buy a Daytona or Submariner. It's not going to happen like that. Yes there is a chance you could get lucky, if a watch they received wasn't picked up by one of their current customers. Just don't act like it's a given.

For starters, get to know your salesperson. They are regular people, and they enjoy talking to people they like, just as you do. It's a good idea to stop by and say hi every couple months. The more acquainted you become, the better the chances are he will think of you when a certain something special hits their doors, as long as your spending limit is sufficient.
4.Be Ready To Buy First Rolex
After doing all the work, choosing the right store, making sure that your online presence does not have any red flags, and your sales representative at Rolex likes you, it's time to make that first Rolex purchase.
This is the easiest part of the entire experience, but also the most critical. When the time finally comes, you must be ready to make that purchase. For all you know, the salesperson called you instead of someone else. If you tell him you can't, you may just burn that bridge. What if someone just bought a $10.000 piece of jewelry from him, but because you built that relationship, he called you first? He wants to know he made the right choice and that you value his time.
A Rolex is not a cheap purchase, and for that reason it is extremely easy to choose from a variety of different payment methods. It's up to you to determine which one makes the most sense. Many Rolex dealers offer financing, and they almost all allow you to pay by bank wire. There's also the time old tradition of bringing cash, but this isn't always feasible depending on the cost of the model you purchase.
When it comes to financing, these dealers are independent from Rolex, so they each have their own options. My local dealer has 0% financing for 18 months, however there is a limit of $5000. The next closest dealer to me offers 0% for 90 days and has a higher limit of $7500, however they would need to verify far more information.
The steps to apply for the store credit option is quite simple, as it's just a normal application like you would receive from any store, monthly income, social security number, place of business, etc. It's an instant system as we have become used to and you will be notified within seconds if you are approved. All it takes is a decent credit rating and the approval rate is quite high. Just remember, when you get that call, you must be ready with cash or a high enough credit limit.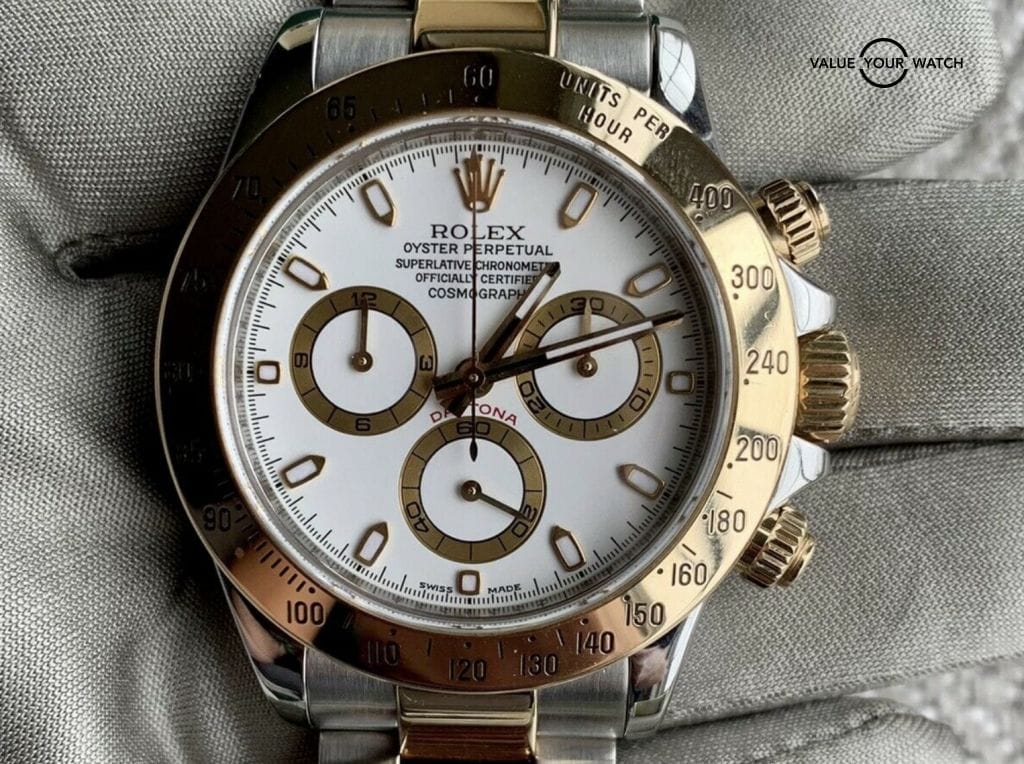 5.How to Get My Grail Rolex Watch
Buying a Rolex is no different than buying anything else. Some McDonalds are better than others, some Rolex ADs are better than others. That is why one must become familiar with their personal dealer to find out what may help them on their own journey. This is where it becomes crucial to build a quality relationship with that Rolex salesperson. He will help you on that journey, he will guide you in the steps you need to buy that grail. He's not going to waste his time giving just anybody that information.
Yes, there is a waiting list. It's not what many people think it is. It's not related to Rolex in any way. It's an internal list. Each dealer has a list of people they would sell the hottest models to. If their tried and true customers don't want a watch they receive, you may be lucky and be able to purchase it. You would have far better luck if you ended up on that list yourself however.
If you have your eyes set on a blue dial Sky-Dweller, or a panda dial Daytona, you absolutely must, must have some history spending money at the store. They aren't looking for customers that are specifically targeting the hot models. The dealer may flag you if you are trying to buy Daytonas and Submariners only. The dealer prefers people that buy different watches, not just the in demand models. Sometimes you may have to bite the bullet and buy a ladies Presidential or Date Just before you can get your hands on the most popular models.
Some dealers individually set up their own spending limits as well. My AD requires that I spend $100.000 before buying a Daytone, but yours may require $250.000. The only way to know for sure is to ask your specific salesperson. This is where that relationship comes in handy. He won't spill the beans for just any idiot that walks in. If you aren't looking to jump through these hoops, in order to get that panda Daytona, you may have to bite the bullet and buy it second hand. Yes, it's absolutely crazy paying a markup on a "used watch", but this is absolutely the fastest way to find your grail.
In Conclusion
The start for any hot Rolex Authorized Dealer purchase means finding the right store, with the right salespeople. If you are ready to purchase your first dealer Rolex, you have made sure your online presence is red flag free, and the money is ready for when you do get that call, you will be one step closer from getting your first piece directly from the dealer. This may not be the hottest model, but you will have exponentially increased your opportunity to get a Rolex at MSRP, without paying the second hand markup.
Other Great Blog Posts
Sign Up For Our Newsletter