If you have been planning to visit some of the largest watch trade shows in the world, such as Basel or Watches & Wonders Geneva, you know that due to the coronavirus, the events have been canceled. The impact of the coronavirus on the watch industry will be significant; however, I look at it as an opportunity for future growth.
If watch dealers and watch manufacturers start thinking of how customers like to shop, there will be fewer tradeshows in the future. Nobody likes to make changes, especially corporations which been around for many years. Adapting to new environments and customer behaviors, will dictate the future success of many watch manufacturers as well as watch dealers.
The future impact on the watch industry (my theory)
Manufacturers sell directly to consumers online
Manufacturers buy back their watches
Online stores get more sales than brick and mortar stores
Manufacturers sell directly to consumers online
Last year I noticed that Omega started to sell watches directly on their site. When I spoke to Omega dealers, they indicated testing was ongoing to see if people would actually purchase watches online and if this was something Omega should pursue. To their surprise, many people actually bought watches from the site.
This proves the point that manufacturers are testing the waters to sell watches directly to consumers. Will other leading brands such as Patek, Rolex, or Audemars Piguet start selling directly to its consumers as well?
Millennials born between 1983-1998 are one of the largest populations in the USA. I am a millennial, and I can tell you for a fact that I shop more often online than in-store. According to this blog post "What Millennials Want When They Shop Online,"millennials look for certain things; low prices, free shipping, and flexible returns.
Is it possible for a manufacturer to adjust its business model to that of online shopping habits? I believe so. Yes, the prices will be fixed; shipping can be free, and flexible returns are part of the Omega online store – which tells me it's not a problem to deal with returns.
As a consumer, I would like to see the major watch brands have a store where they have watches for the customers to experience. They can see, touch, hold and even wear the watch to see how they like it. If the customer likes a specific watch, they would then order it online.
This would have many benefits. The customer would not be pressured to spend a certain amount of money on a watch they don't want, simply because they want to get a "hot Rolex." I can see the challenge of keeping people from ordering more than one hot watch, but in the end, we live in the consumer's world where we should be able to do whatever we want with the watches we just purchased.
Because of the coronavirus, there will be a period of time where fewer people will visit actual stores to buy watches. If the watch brands have online stores, like Omega does, there should not have to be a slow down with their sales.
Manufacturers buy back their watches
If manufacturers decide to purchase back watches from their customers, they could potentially control the market with their brands. The challenge for the brands is to pay close to the market value. However, if some other companies or individuals are willing to pay more, the manufacturers could get the watch by providing even more value to the sellers. This value could be discounts on their next purchase or extra perks, which can be leveraged with them only.
Honestly, we could see a shift in the used market if manufacturers start buying back their inventory. However, I don't see it being feasible in the near future. There are so many options for consumers to sell their watches for cash. The most convenient option, that also pays relatively high, and is easy to deal with, will get the consumers' watches.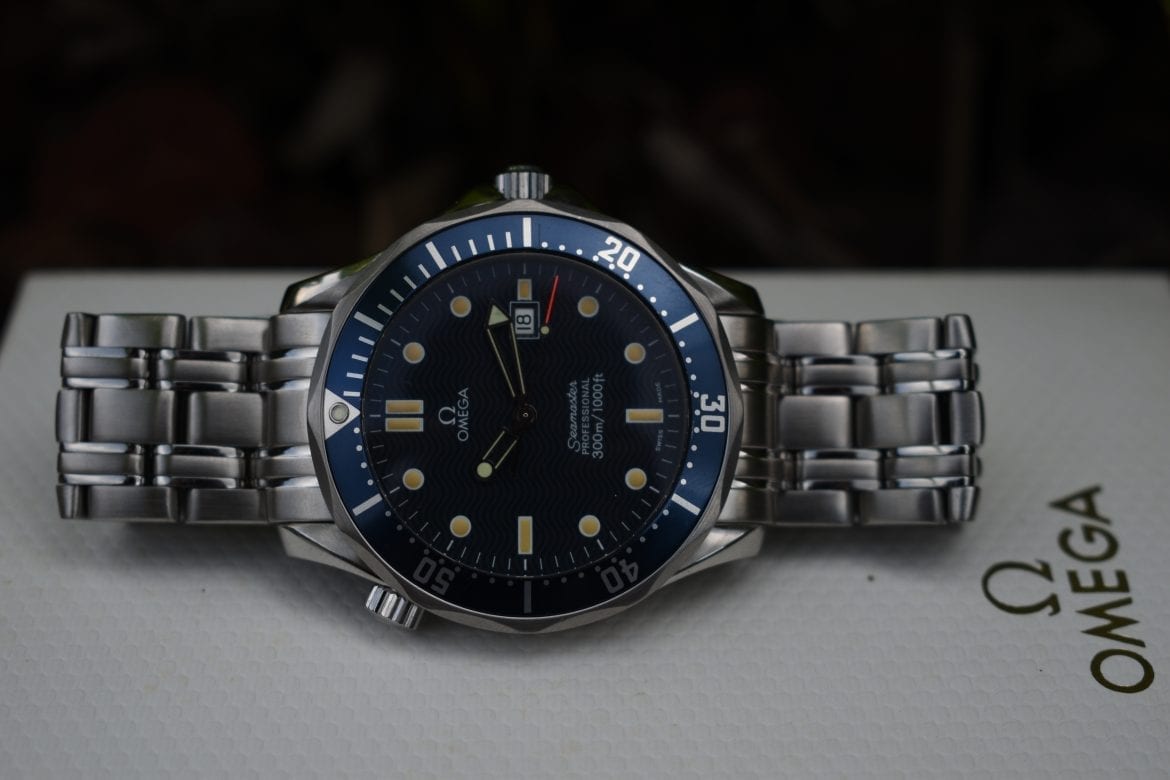 Online stores get more sales than brick and mortar.
Just imagine a world, when people are not willing to go to the shopping mall, or just check out watches for sale in stores. Due to the coronavirus, which is happening in many places, many companies have been forced to close their operations for some time.
By having an online store, the chances of closing down are close to zero. Unless the owner of the online store forgot to pay for the domain name, the store will be open and accessible to everyone.
Online stores for watches are seeing an increase in traffic every single year. More people are using their mobile devices to shop. That was one of the reasons why we have more online stores to buy and sell watches.
The overhead is low since there is no rent to pay or employees to have. The challenge for business owners is to get enough traffic to make people see their watches for sale online.
People like to shop conveniently, and luxury watch shopping is no different. If the customers, find the right source to buy luxury watches online, they will become very loyal to the seller or the platform.
I purchase watches from people or platforms I trust. This will be the same for many people who like to shop for watches online. Transparency and customer service go a long way.
Due to the coronavirus, many businesses needed to take a different approach to sustain their business model. What might work now might not work later on. Each business has an expiration date, and only companies that adapt will survive.