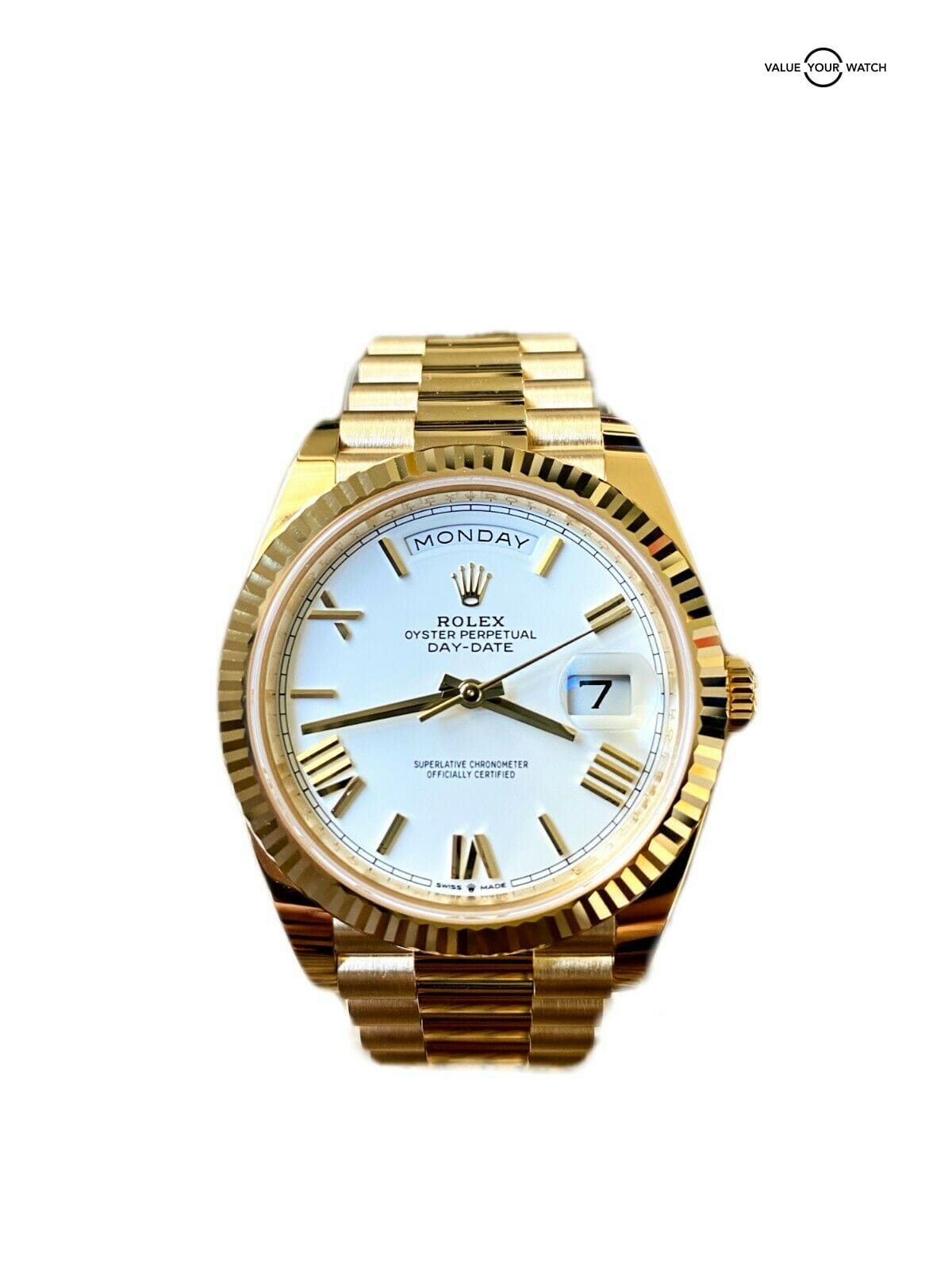 The story of Rolex is quite unlike that of any other Swiss brand. In fact, Rolex did not start out as a Swiss brand at all, it was originally British, and for at least half of its history Rolex was regarded as an alien, a Swiss outsider.
But what Rolex lacked in pure Swiss pedigree it more than made up for with the drive, energy and marketing genius of its young Bavarian born co-founder Hans Wilsdorf.
Orphaned at the age of 12, the young Hans was despatched by his uncles to boarding school where he excelled in languages and mathematics.
Despite doing well in his studies, one day Hans decided he had had enough of school and ran away. Having been taught self reliance at an early age he arrived in Geneva, Switzerland where he soon secured a job in a pearl company. He stayed there long enough to observe that the company made fat profits without actually making anything.
In 1900, at the age of 19, he took on a new role at well regarded watchmakers, Cuna Korten in La Chaux-de-Fonds. His job was to wind all of the many pocket watches for export each day and make sure they were accurate. With his proficiency in English, German and French he soon became responsible for handling the daily business correspondence which helped him later in understanding international strategic marketing.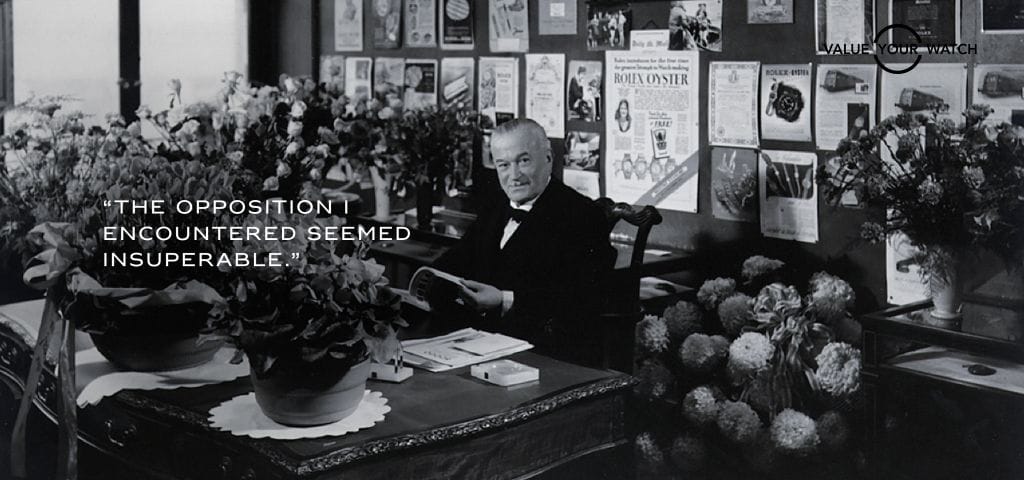 1905: The founding of Wilsdorf and Davis
Following an enforced spell of national service in the German army, Wilsdorf moved to London in 1903 to work for another watch company. It was here in 1905 that he co-founded Wilsdorf & Davis with his much older uncle. Their main business was importing Hermann Aegler Swiss movements to England and placing them in quality watch cases made by Dennison and others. These watches are still highly valued collector's pieces to this day. The company also introduced a leather briefcase watch which sold in large quantities in a wide variety of styles.
1908: Wilsdorf invents the word 'Rolex'
Still only in his 20s, in Wilsdorf's own words: "By 1908, Wilsdorf & Davis had become one of the leading firms in the British watch trade. It was time to think of giving our watches a name of their own, a trade name which could be inscribed on the dials."
This seemingly obvious step was anything but obvious in the deeply traditional British watch industry of 1908. Throughout its illustrious watchmaking history, English watchmakers would simply market their watches under their own name.
But in that same year, while travelling on top of a horse drawn omnibus along Cheapside on his way to work, Hans Wilsdorf claims to have been gifted the name 'Rolex' by a kind fairy, and it became his new brand name. Like the brand name 'Kodak', founded in 1884, it was easy to remember, easy to pronounce and easy to spell. Rolex was also short enough to feature prominently on a watch dial. He immediately knew his new brand name was right. Wilsdorf quickly registered the trade name Rolex in La Chaux-de-Fonds, Switzerland. Registered though it was, it would take another 20 years of hard work to establish the Rolex name as a credible brand.
By 1912 crippling 33.3% customs duty on gold and silver cases into Britain was making it unprofitable to continue from a London base. Wilsdorf & Davis as it was still known, decided reluctantly to relocate initially to Bienne. It proved to be a fortuitous move because just two years later the world was at war, and the German name Wilsdorf in the company name became a contentious issue in Britain. It also meant the company could continue unimpeded by war while operating in neutral Switzerland. In November 1915 Rolex became not just the brand name but also the official company name.
1914: World War I and the Wristlet
Far from impeding progress, the First World War brought about one of Rolex's earliest seismic successes. In the hazardous trenches of France in World War 1, both German and British troops soon found pocket watches to be impractical and cumbersome. This advanced the demand for the 'wristlet' a small pocket watch attached to the wrist by means of a strap. Several ladies were already wearing watches on their wrists, but although widely available prior to World War 1, men largely dismissed them as feminine fripperies. Wilsdorf was well ahead of the field in recognising the potential of the so called wristlet and had already been promoting them for years.
Again in Wilsdorf's own words: "I had very early realized the manifold possibilities of the wristlet watch and, feeling sure that they would materialize in time, I resolutely went on my way. Rolex was thus able to get several years ahead of other watch manufacturers who persisted in clinging to the pocket watch as their chief product….A small Rolex wristlet watch, 25mm in diameter, won a class "A" certificate at the famous Kew Observatory. This was on July 15, 1914, a day I shall never forget."
With equally excellent timing, this was less than two weeks before the outbreak of World War 1. Reliable Rolex wristlets were ready to be marketed by the thousands to both German and allied forces.
Shortly after World War 1 in 1919, the Rolex Watch Co. Ltd was officially founded in Geneva, and by this time Hans Wilsdorf was its sole proprietor.
By 1925 Hans Wilsdorf had grown hungry for more success and the establishment of the Rolex name as a credible watch brand. He launched the Rolex trademark in an extensive advertising campaign. This prolonged advertising campaign cost £12,000 per year for several years in succession. In today's money that would be around £778,000 each year.
The campaign started to pay dividends at dealership level. There was agreement among dealers that ultimately 5 out of 6 watches on offer would be Rolex watches.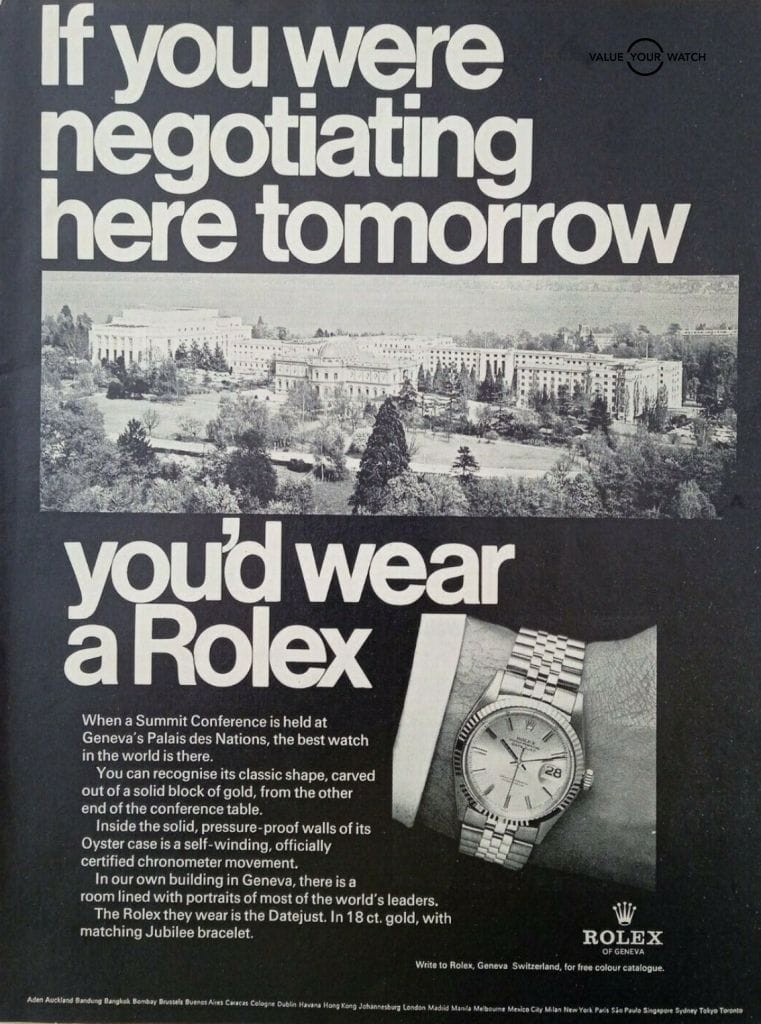 1927: Mercedes Gleitze and the Rolex Oyster
Then in 1927, the waterproof "Rolex Oyster" was launched and Rolex announced that in future not one of their watches would leave the Rolex factory without the Rolex name on the dial, inside the case and on the movement.
Wilsdorf orchestrated a novel and ingenious promotion to launch the Rolex Oyster – so named after he struggled to open an oyster shell at a dinner party.
He persuaded a young British born typist and amateur open water swimmer by the name of Mercedes Gleitze to wear the Rolex Oyster around her neck during her so called 'vindication swim' across the English Channel.
Gleitze had previously broken the record for a female swimmer crossing the English Channel, but a rival, Mona McLennan, disputed her time and claimed to have swum the Channel faster. In fact her claim turned out to be a fabrication.
Nonetheless, egged on by the media storm whipped up by the newspapers, Miss Gleitze undertook a vindication swim in chilly late Autumn, and it's at this time that Wilsdorf seized his opportunity for some extremely useful publicity. Persuaded by Wilsdorf, Gleitze duly wore the Rolex Oyster around her neck, and even though she was not able to complete the swim, the fact that the watch survived the harsh conditions intact and in good working order delivered a majorly convincing testimonial for the Rolex Oyster. It's an advertising campaign that went down in history and Gleitze's name is still linked to the Rolex Oyster to this day.
At the same time as Mercedes Gleitze's endorsement of the Rolex Oyster, Wilsdorf introduced a novel and eye catching point of sale concept for the Oyster waterproof watch for Rolex dealers to proudly display in their shop windows. It featured the Rolex Oyster ticking away the hours while sitting at the bottom of an aquarium complete with plants and goldfish.
Three weeks after the Gleitze Channel swim, on November 24th 1927 he also took out a full front page advertisement in the Daily Mail proclaiming the success of the first waterproof watch.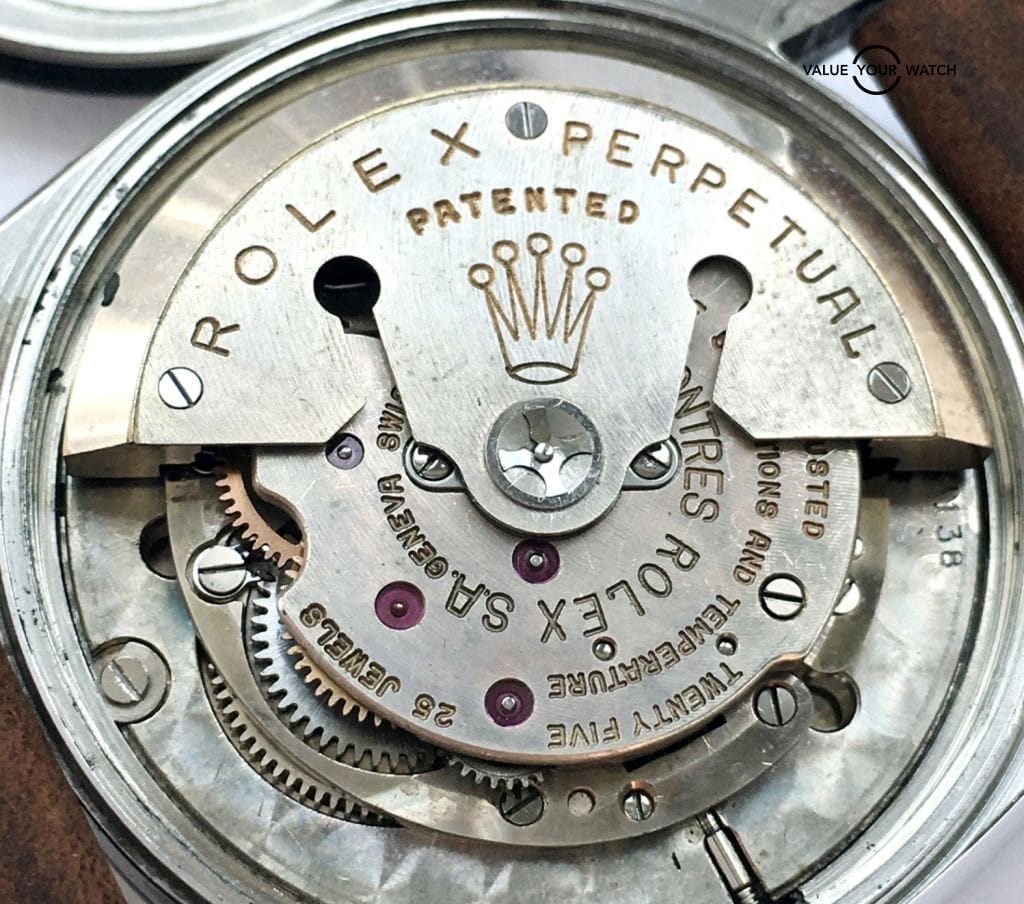 1931: The Rolex Perpetual Movement
In the barnstorming early years between 1926 and 1931, Wilsdorf went another major step further and introduced and patented the Rolex Perpetual Movement. It worked by means of a rotor to constantly power the watch with the natural movement of the wearer's wrist, a concept which still remains a staple of all perpetual movements.
By the 1930s, Rolex was exploring ways not to merely conquer land and sea, but the race track and the open skies as well. Rolex Oysters were worn on a flight over Mount Everest in 1933 and then on race tracks where Rolex challenged drivers to test drive their watches under demanding race conditions. In 1935 Sir Malcolm Campbell successfully achieved the land speed record of 300mph in Bluebird. The watch on his wrist was of course, a Rolex.
In Wilsdorf's own words: "These two inventions (the waterproof watch and the Perpetual Movement) gave a renewed impetus to the Swiss watchmaking industry. Stimulated by the success of the "Rolex-Oyster" and the "Rolex-Perpetual", other manufacturers followed in the construction of waterproof and automatic watches and, as a result, millions of pieces of this type have been exported throughout the world. They are now universally known and form an integral element of modern life."
It's ironic that Mercedes Gleitze, the young swimmer who first helped to make Rolex world famous, eventually, through her own choice, faded into total obscurity, even denying her achievements of her younger years.
On the other hand, Rolex marched steadily onwards to achieve the near mythic status it enjoys today, listed among the world's top three most reputable brands according to the 2021 Global RepTrak 100 survey.
1950s: Wilsdorf's last decade
The last decade of Hans Wilsdorf's stewardship was one of the most eventful and profitable in the history of Rolex. Following the heart breaking years of World War people just wanted to forget and pursue more pleasurable things like travel, exploration, and in particular, underwater exploration. Iconic new Rolex models came thick and fast, starting with the Datejust watch in 1945, the first self‑winding wrist chronometer to indicate the date in a window on the dial. Rolex kept introducing one iconic watch after another.
In 1953 came both the Explorer, released in celebration of the conquest of Everest by Sir Edmund Hillary and Tenzing Norgay and then, to this day, the best selling men's watch in the Rolex collection, the Submariner. The original Submariner was waterproof to 330 feet – a record at the time. The redesigned Oyster case is now waterproof up to 1,000 feet. In the same year, by happy accident, Hans Wilsdorf discovered the secret to making the date on the watch more easy to read. A drop of water splashed on his Datejust while washing his hands, and he quickly realised how it magnified the date. From then on several models were equipped with the Cyclops magnifying lens. Needless to say this idea became another Rolex exclusive protected in Switzerland and abroad.
All change in 1960
In January 1960, the last year of his life, still very much the innovator in terms of attention getting ways to demonstrate the effectiveness of Rolex watches, Hans Wilsdorf had a specially made Rolex watch, the Deep Sea Special, attached to the Trieste bathyscaphe, which travelled to the bottom of the Mariana Trench. Just as the Oyster Perpetual had rested at the bottom of a small aquarium in the 1920s, the watch kept ticking in the deepest part of the world's oceans.
In June of that year Hans Wilsdorf died. Following his death, Rolex promptly stopped pushing the innovation envelope and maintained the direction he had carefully established. New models included the Daytona and Yacht-Master. But in the second half of its life, Rolex soon started to become a very different type of company.
Wilsdorf left Rolex in the care of two family trusts. There are no stockholders. Profits are divided between the founding families, the firm and the rest goes to charitable causes focusing on high school education and the training of watchmakers. There is a CEO, but it is not owned by any one individual. Except for key executive insiders, little is known on how management reports to the Trust.
Rolex's secretive monolithic nature is actively encouraged by those who run the famous watch brand. No photography is allowed in any Rolex building, and all employees carry ID cards that are rigorously and regularly checked. Shipments of Rolex watches are conducted with military levels of security, because a Rolex really is as good as gold around the world.
Unlike most watch brands who love to engage the support of watch journalists and bloggers to garner publicity for their new models, Rolex seeks the help of only a small coterie of hand-picked journalists to spread the word – the controlled word – about new models and events. Should you apply to Rolex to get on their mailing list, even for basic press releases, the chances are you will be politely refused. It's a far cry from the early days of actively seeking publicity.
But then again, Rolex watches are so sought after, that like top rock stars, publicity is only encouraged when it's expedient to do so.
Rolex has spent a fortune in ensuring their products are of the highest possible quality. Their research labs rival the world's largest pharmaceutical or automotive companies, and just about everything, from the super strength patented 904L steel for their watch cases, to the special Everose gold which doesn't scratch or lose its sheen, is made 100% in house. No other watchmaker has the capability to make this industrial strength steel in such large quantities.
Rolex in the post pandemic digital age
Today, again, rather like major rock stars still mining millions from their greatest hits, Rolex continues to rely on some of the world's most desirable and saleable watches including the long established Daytona, Submariner and classic Oyster with only subtle changes introduced as the years go by.
Rolex is believed to make roughly one million watches per year, with many components made by hand. But new Rolexes can be hard to find for a buyer without an established relationship with an authorized distributor.
In the post pandemic era, like many manufactures, the supply of Rolex watches has been disrupted by production and supply chain problems so popular models can be hard to find and expensive to buy. Because Rolex keeps information so close to its chest, it's difficult to know whether there is a genuine shortage, or whether Rolex likes to make sure demand will always exceed supply. It could be half of one and half of the other.
But from a horse drawn start on top of an omnibus in London in 1908, today Rolex is arguably the world's leading brand in the pre-owned watch market, which is expected to reach between US$29-32 billion in sales by 2025, according to a report from McKinsey.
One last Rolex curiosity to finish; in all the many years Hans Wilsdorf energetically and forcefully promoted Rolex watches, there are only two known pictures of him actually wearing one. Maybe he too found a Rolex hard to get hold of.
Sign up for our Weekly Newsletter.