That feeling I get when a watch I list sells much faster than I expected, is just fantastic. It's such a major rush, and I just can't get enough of it. Knowing that I have a solid process to follow, and it's getting better with time, just inspires me to get better and better at selling watches.

I'm writing this little blog to give you a behind the curtain look so you may see why my watches tend to sell faster than others. I can guarantee you that others out there sell many more watches quicker than I do, however, I would love to give you some insight into my personal experience. If I help one of you sell your luxury watch faster and better, then this was a success.
When listing watches for sale, I want to make sure they will sell faster. By beying able to sell them fasters I can add a new watch to my collection
From personal experience, not many people are willing to share their journey, but I am not those people, and I just felt like doing this. It didn't take me long to get where I am, so how do I sell watches faster now then when I started? My goal is to not only help you, but naturally the people who purchase from you.
Tips for Selling Luxury Watches Faster
What is My Luxury Watch Worth
The Importance of Good Photos
A Proper Description
A Buyer's Trust
Places to List Your Watch
Email Marketing
Guide People to Your Listing
Offer Support to the Buyers
1. What is My Luxury Watch Worth
When I go to list my watch for sale, it is important for me to know what the current market is for this specific model. This is the information age after all, so doing this is actually quite simple. There are numerous resources available to everyone which will make this part of the journey far easier. One quickest ways I have found to value a luxury watch is with a watch search engine. These sites, known as scrapers, gather up listings from multiple sources, and places them in front of you in an easy to assemble manner. This has the ability to make it much faster to value your luxury watch.
One of the things I do when I have a specific watch to sell is to check the three lowest comparable listings, and average them out. If I were to find my watch, with boxes and paperwork, and the three lowest listings were for $2000, 2450, and 1895, I would do a simple average to find a solid price for me to sell my luxury watch.
(2000+2450+1895=6345 6345/3=2115)
The current market value for this piece would be approximately $2115. It is a reasonable price to list for. Will I sell it for that price? More than likely I will, but if I am able to negotiate lower, it will definitely help me sell my watch faster. You notice, I'm not trying to be the cheapest. I am just pricing my timepiece competitively to get the most views possible.
2.The Importance of Good Photos
An amazing picture stirs emotion. This is true in everything, not just when you are selling something. Buying luxury goods, including luxury watches, is an emotional action. A buyer will logically justify that purchase. If a potential buyer can visualize your watch on their wrist, they become attached to your listing. It's only when they become attached, does the justification start. It becomes a key point to selling luxury watches faster than ever before. Over time, I have learned that taking pictures is easier than you think it would be. All you have to do is follow a few steps, and pretty soon you will be developing your own process to stir up those emotions when someone views your listings.
Taking great pictures does NOT require an expensive camera. If you already have one, by all means, use it. Modern cell phones, however, have all the power you will ever need. These cameras are just as advanced as that $1000 Nikon, so it is almost as capable. The only real challenge is the light that's available, and the angles you capture the watch from.
I have found that the best lighting comes from mother nature. That hour immediately after sunrise, and that hour immediately before sunset, give you an amazing light source while being less conducive to reflections on your crystal. Even in the perfect conditions some luxury watches do not let you take well detailed pictures of the dial. This is where reflectors and diffusers come in. This can be as simple as a large piece of $1.00 board from the dollar store and a solid white piece of copy paper. This way you can block the direct light and create your own source of indirect light.
When I sell a luxury watch, I need to capture every major detail. People who are ready to buy a luxury watch want to make sure all the essential functions are there. They want details, and if they like what they see, they are always going to reach out to me. I like to show a clear, detailed shot of the dial. This is the part that is always visible, whether wearing the luxury watch, or storing it. The caseback is another important detail. Most brands have something unique back there, especially if it is an exhibition caseback model. The crown, the case sides, the bracelet (both sides), and the clasp open and closed are all details the buyer most likely wants to see. If they aren't interested in a specific part of the watch, they will simply skip to the parts of the watch they want to see.
These simple steps will get you the shots that will help sell your luxury watch faster, especially to new customers who have never dealt with you before. This is probably the one part of the process of selling luxury watches that I spend the most time with. After all, a picture is worth a thousand words.
3.A Proper Description
If you are listing a luxury watch for sale, you need a finisher. The pictures grab a buyers attention, the description helps close that sale. One aspect that will ruin a buyer's experience is surprises. Imagine spending thousands of dollars on a luxury watch, only to find out the dial is not blue, but black. This creates unhappy buyers, low ratings, and a difficult time selling luxury watches in the future. To this end, I created a template for myself. Your title needs to be simple, descriptive. "Breitling SuperOcean Diver, Blue Dial, Stainless Steel Bezel" this is what a buyer is looking for, not Breitling A17388101C1A1. What does that actually mean to someone who doesn't do this for a living, or doesn't spend their waking free time scouring forums and websites studying watches.
Here is an example of a template I would use to sell a luxury watch
Model Name
Reference Number
Case Size
MSRP
Here is your written description. Include any vital information such as features, conditions, extras you include, flaws, etc. I split the template because some of the more technical information is useless to the average buyer, but they still may be interested in having it. At this point the buyer of your luxury watch has more than enough information to purchase from you.
Brand:
Model:
Reference:
Movement:
Bezel Material:
Case Size:
Case Material:
Case Color:
Case Finish:
Band Type:
Band Material:
Band Color:
Clasp Style:
Crystal Type:
Box & Papers:
Please feel free to contact me at (insert chosen communication method here)
One advantage to having a standardized listing is people will know when a luxury watch for sale is coming from me. They know my pictures are fantastic and my description is quality. Selling luxury watches to repeat buyers is a big part of what we do. This is another aid in creating those repeat buyers.
4.Trust
I have found that the biggest challenge in selling luxury watches, whether online or in person, is to build trust with whoever you are dealing with. Someone is possibly spending thousands of their hard earned dollars with me. If they don't trust me, they don't give me their business. The way you deal with people is the way to earn their trust. When selling a luxury watch, I don't hide anything and offer potential buyers whatever level of help is required. I clear up any specific questions they have and, if needed, will get them extra pictures as fast as I can.
Once someone has bought from me, I encourage them to leave a review. Almost every marketplace I use has reviews so, to encourage trust, I will send these reviews to potential future clients. Google is an information machine. People have been using it for years and are only getting better in finding the information they need, hence the term information age. When people search my name, there is plenty of information about me right on the first page. I have so much more to lose, than I do to gain.
5.Places to List Your Watch
This is my favorite part since I am so close to selling my luxury watch. I like to vary the places I list for sale. There are many marketplaces online, including eBay and a number of forums.
Here is a small list for you of places I list for sale.
Rolexforums.com
Watchuseek.com
Ebay.com
Chrono24.com
Valueyourwatch.com
Facebook groups
Facebook marketplace
Craigslist.com
Instagram
Tik Tok
You may be wondering why I list my luxury watch for sale in so many places. The answer is actually quite simple. You never know where that next customer will find you. The more places I try to sell my watch, the more people will see my listings. Exposure is important. This will help me sell my watch faster.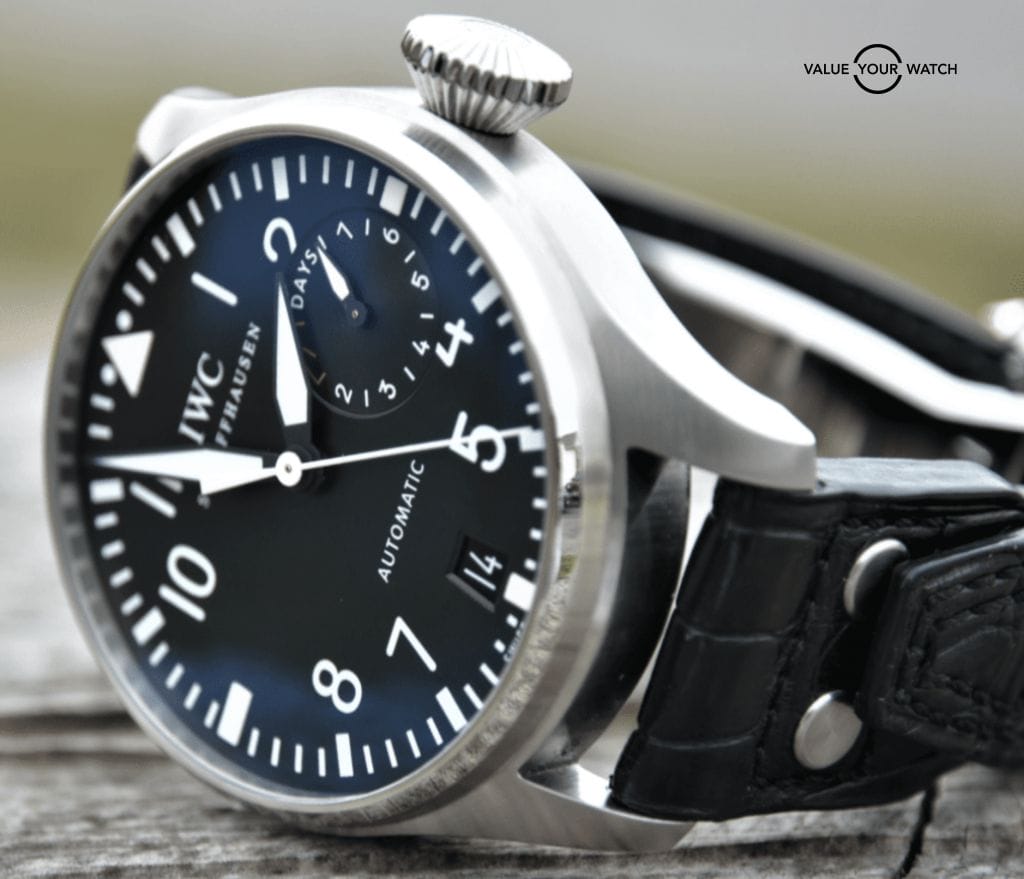 6.Email Marketing
I have found that sending monthly emails to my clients has been quite beneficial. Not all of my clients are looking at my watches for sale all the time. The hard part seems to be collecting new emails, however I find that it's easier than it seems. I like using LinkedIn as well as my old personal database. Since I have a list of around 1800 people, I receive requests from some of my clients. Many times, selling a luxury watch faster simply means finding a watch for someone that asks you to. Emails are just an amazing way to stay in touch with clients and provide two way communication between them and me. It also provides me the chance to educate them on various watch topics.
Sending mass emails can seem like such a chore. Fortunately there are many companies out there with platforms that help ease the pain. I personally use Mailchimp. It keeps everything organized, and allows targeted emails, especially to those that really want them.
7.Guide People to your listing
Previously, I mentioned some of the many places I list my luxury watches for sale. They key to this, however, is to drive you traffic to a specific listing. Selling luxury watches faster is made easier by having a routine, and a predictable place to see what you have on offer. When I create my listings on other platforms, my goal is to send them to my Value Your Watch store. The pricing is a bit better, meaning they will be more likely to hit that buy button, and I keep more of the profits.
The reason I attempt to maximize my Value Your Watch account is due to the transparency credibility of the site, as well as the lack of extra fees involved in the sale of my watch. This allows me to connect personally with clients while keeping more of the money in my pocket when compared to other major marketplaces.
8.Offer Support to the Buyers
We have discussed this at length, but buyers have to feel comfortable. If i'm personally looking to buy a watch, I communicate with the seller. If he takes an eternity getting back to me, or he appears to have an attitude when I ask him questions, I will always have doubts if this is the right purchase for me. The same rings true when someone wants to buy from me. I make it a priority to answer any questions they have in a timely manner. The better they feel about me, the better they feel about my luxury watch for sale. One of the things I do is take note of any mistakes, whether it be my mistake, or the other party. I happen to live on both sides of this market, so I have the ability to grow no matter the outcome.
In conclusion
Selling luxury watches does not have to be complicated. The main key to doing this is to be consistent and develop your personal system that you can follow. Once again this is my system, which may not work for everyone, but it has worked for me based on how I execute it.
What is my luxury watch worth
Good pictures are important
Make a good description
Build trust
List in multiple places
Utilize email marketing
Have a consistent end goal for you listings
Offer the best support you can
Good luck selling your watches, and remember, you can always sell for free on our very own marketplace.