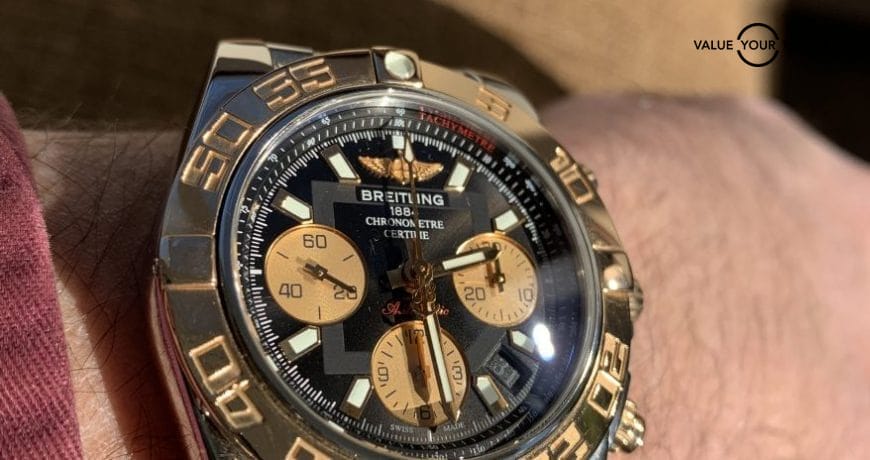 When you are searching for the pre-owned luxury watch online, you more likely use the watch search engine. The power of these search aggregates shows you the watches for sale at the current moment from various watch forums, eBay and other sites.
You might wonder, what are the benefits of these watch search engines? First of all, they save you time because you do not need to go to each watch forum individually to see if the watch you are looking for is for sale. Secondly, you will be able to compare prices from all those places which are aggregated.
What are the most popular watch search engines?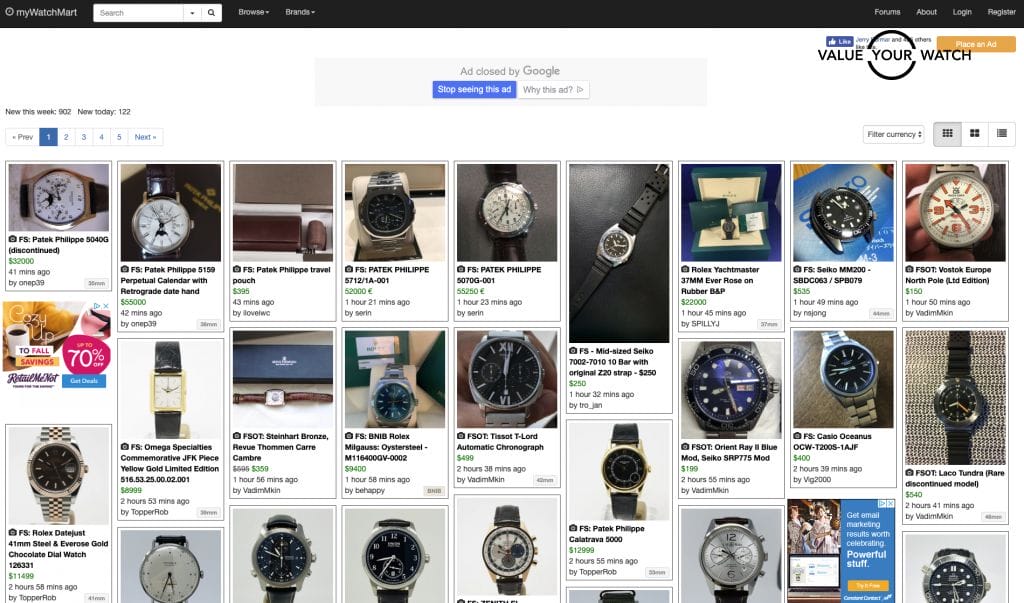 According to myWatchMart site, their primary goal was to aggregate different watch classified listings from private sales posts around the web.
This site also has an archive of watch information to help you see what certain watches been listed for before they sold. myWatchMart has its own classifieds; however, I do not think that people are using it compare to know watch forums.
Aggregated watch forums
Timezone
Watchnet
Watchuseek
Rolex Forum
Seiko & Citizen Forums
Omega Forums
When you are using the search function, you can search all the forums for all the watches just listed for sale. If you would like to have a more specific watch search, you can use the filter.
Search By:
Price range
Show listings with photos
Search only in titles
Specific watch
Specific forum
myWatchMart is one of the best online watch search engines, and I highly recommend to use it. The only negative thing about this website is that they do not have a phone app to make access even more convenient.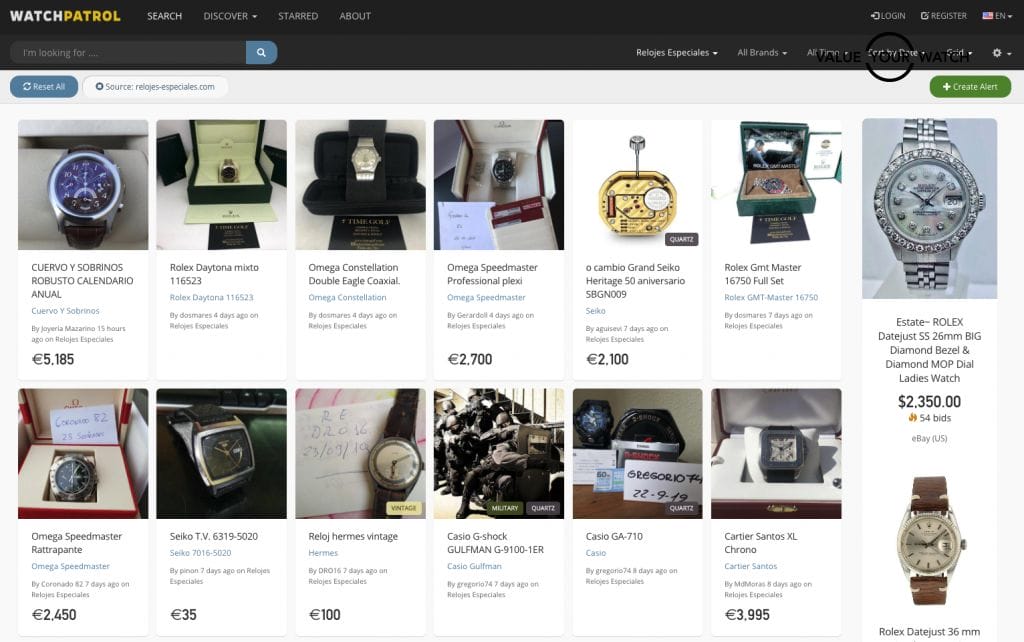 "The Community Powered Watch Search Engine" is another very popular aggregate of watch listings for sale. According to the authors of the site, they wanted to help solve the problem of watch forums which are designed for discussions, not commerce by collecting the data and create sales listings only. They did a phenomenal job because Watchpatrol is very popular among my friends as well.
Watchpatrol is more advance than myWatchmart when it comes to the search function. You have many more options what you can specify when you search for the watch of your dreams as well as more watch forums which are used for the watch results.
Aggregated watch forums
The Watchpatrol has many options when it comes to filter function. From having different sizes of pictures, to when the watch went for sale on the specific forum.
Search by:
All-time
Last 7 days
Last 14 days
Last 30 days
Last 3 months
Sort by date
When the watch was posted
Sort by price
Another great thing about WatchPatrol is that you can download an app to use it on your phone. The app does work similar way where you can save or get notification about different watches being listed for sale.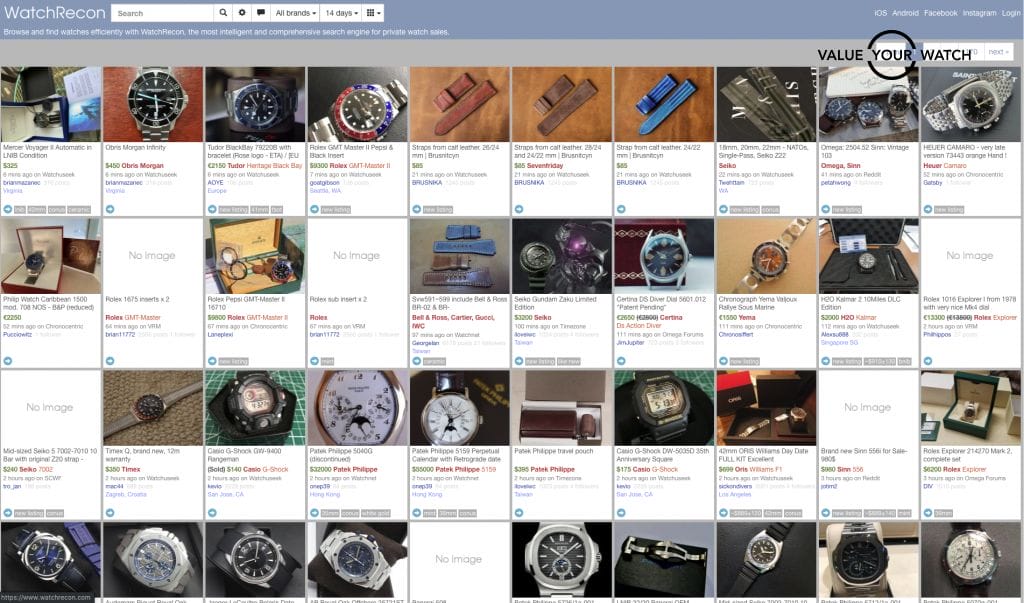 WatchRecon is my personal favorite watch search engine to find the watches I am looking for. This site has outstanding advanced search options, which save you a lot of time. From price range to sellers location and much more.
Like the other watch each aggregate, this site gets information from the most watch forums of discussion boards as well.
Aggregated watch forums
When you are planning to use their filter to get more specific search, you can use:
Price range
Specific currencies (expand)
Seller name and location
Search options
Specific availabilities
Specific sources
Specific continents
Specific countries
Exclude specific brands
Specific Watch brands
When was the watch listed for sale
1-31days or all days
WatchRecon has an app as well which you can use, and it's very user-friendly. Another great thing about this search aggregate is that you will be getting some specific information right under the watch picture, which is listed for sale. You will see if the watch is selling above average or under the average. You will be able to see some other watch terms which will give you more valuable information to decide if you want to go and click on the classified.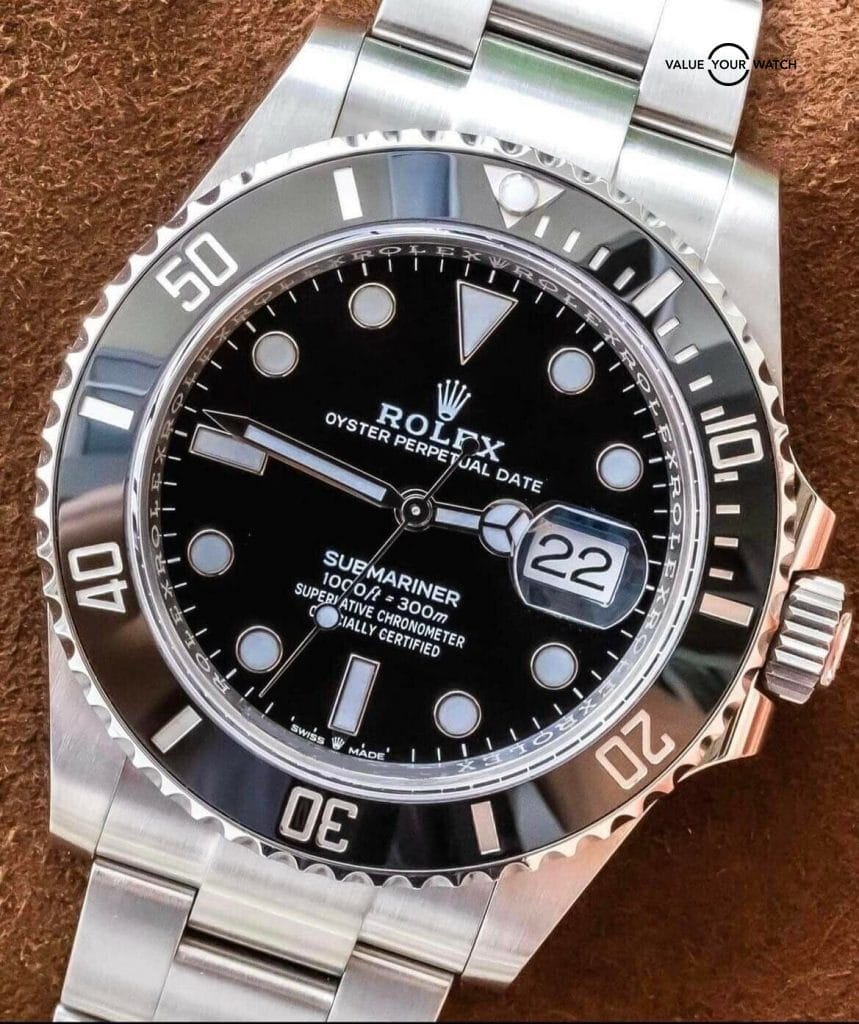 Which Watch Search Engine is the best?
All these three watch search engines are excellent, and you have to test which one will work for you. The only one which does not have the phone app is the myWatchmart; however, it's not a deal-breaker if you like the way the site works on your computer.
The added benefit of checking out these watch aggregates is that you will be able to see what pictures are appealing to you and you can model from them to help you with your watch sales
Personally, I like the WatchRecon due to the straightforward app as well as the usability of the website. It's simple and powerful. I hope this was helpful and remember, our watch marketplace is here to help you sell watches and let you keep the most money in your pocket without charging fees on selling.
The blog post was written by Honza Hroch, the founder of Value Your Watch.