There are many ways you can get scammed when buying watches online or even in person. If you are buying watches on various watch marketplaces such as eBay, Facebook, or various watch forums. How can you make sure that you will not get scammed?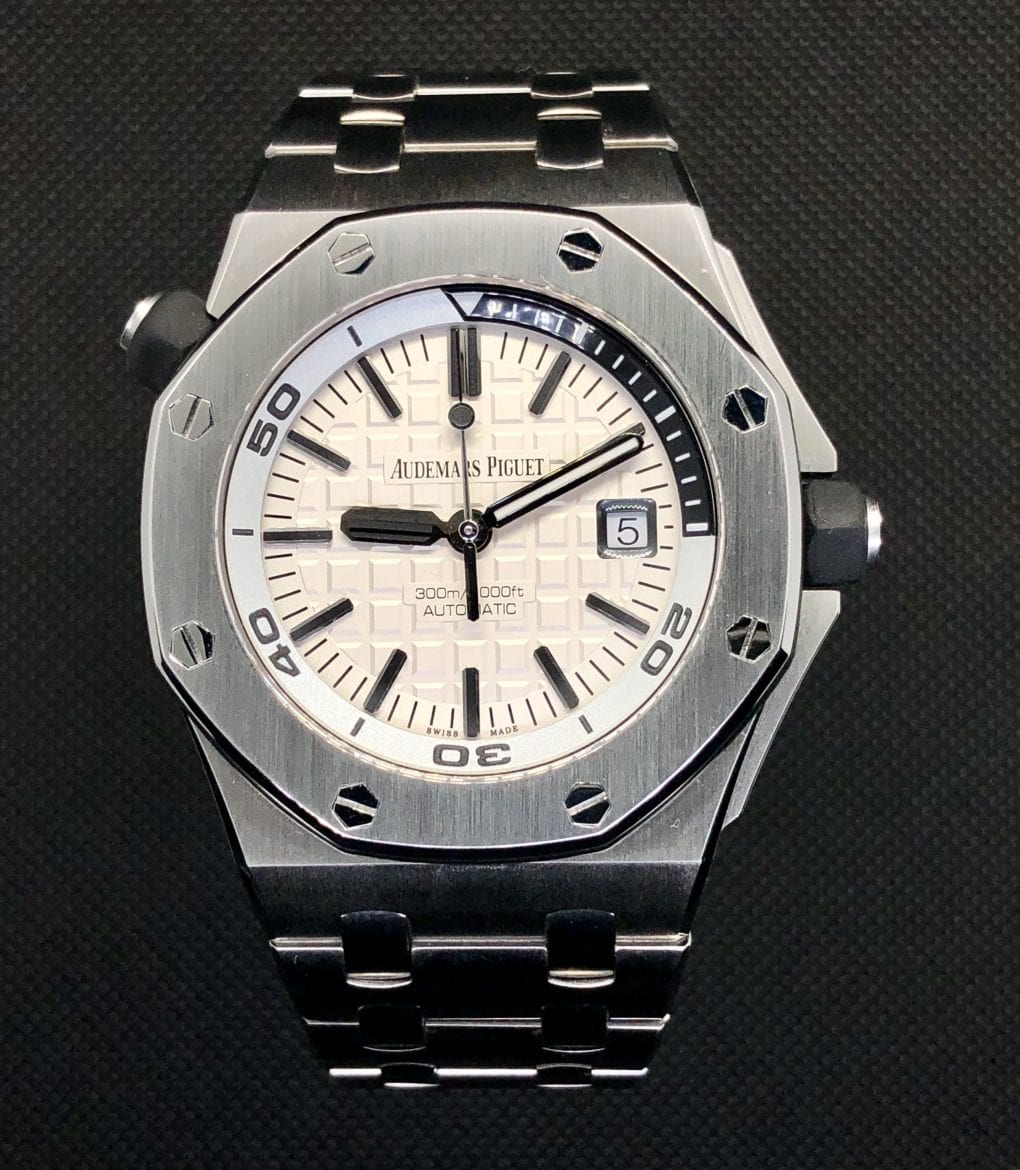 Here are some of the most common ways of people getting burned by buying watches online.
The payment for the watch was a fraud
The seller did not respond after I send payment
I paid for the watch but never got it
The watch was not as described
On another hand, when you are selling watches, your goal is to be able to sell the watch without losing money and the watch.
How do you check If my watch buyer is legit?
Is He/She real buyer
Transparent
Easy to communicate
Mailing Address
No red flags in the communication
Dealing with the real buyer
When I am selling my own watches, I always want to make sure I know who I am dealing with. If I get a direct message, text, or email about my watch I am selling, I always start asking the person where they saw my watch. This will help me to know how the potential buyer found my watch for sale.
Is my buyer transparent?
Basically, are they willing to connect with me on social media over the phone? If the buyer is willing to share with me their social media or their work website when I can check if the person is the person I am talking to you, I will feel much more comfortable.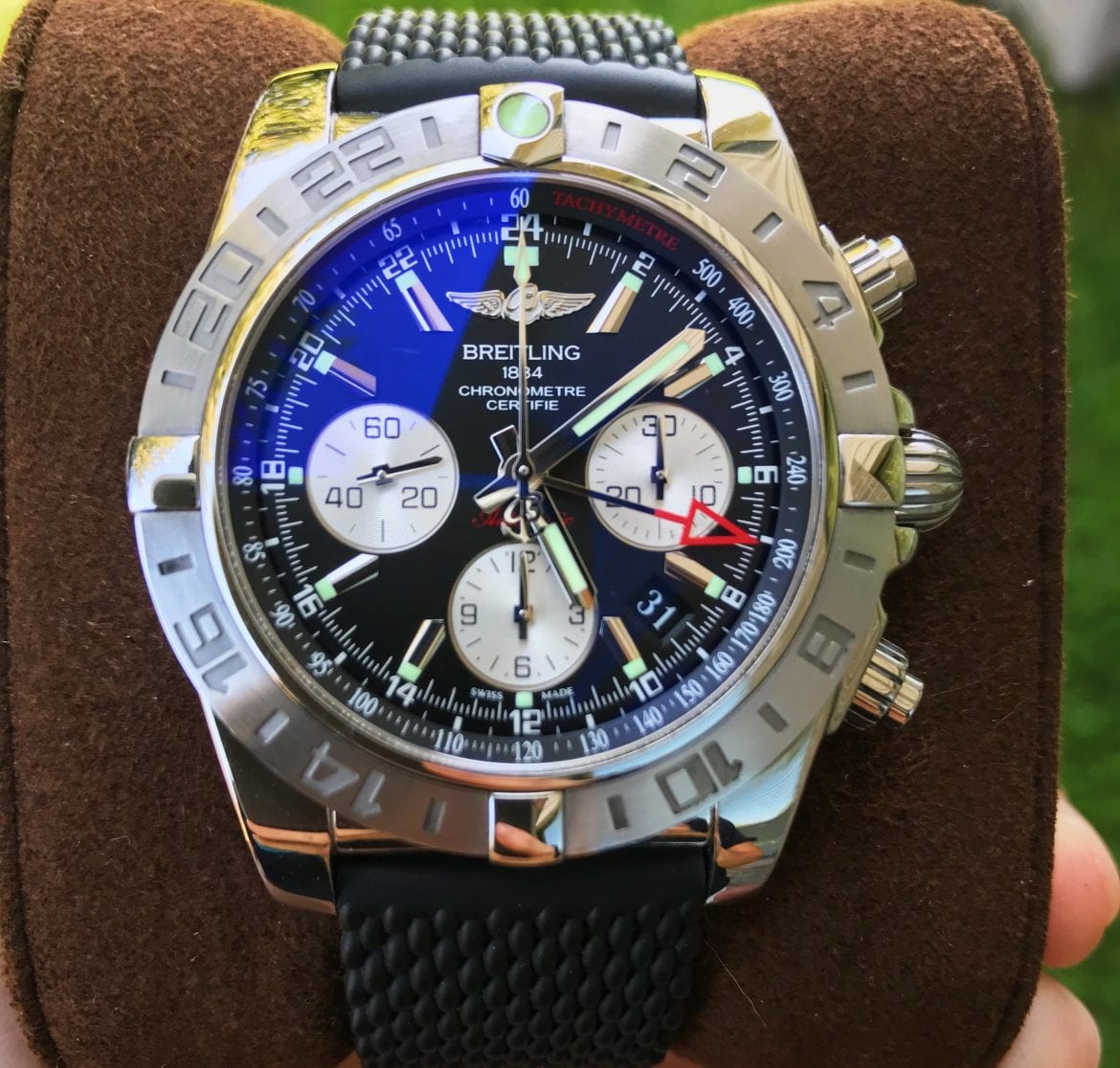 Does the mailing address match?
When someone is using PayPal, Stripe, or any other payment method, you will be able to see the address which is associated with the payment. It is a good practice to see if the shipping address is matching the payment address. You do not want to receive a payment from Hawaii and going to ship to Hong Kong.
What is the IP address location?
This only works when you are using Stripe as a payment method where you will be able to see the location of the person who made the purchase. Again, you do not want to ship a watch to someone who just ordered the watch from the Bahamas and wants it to get it in Seattle. However, some people travel all around the world. But, they would more likely let you know that they are traveling.
How to make sure you paid.
When you are getting paid for your watches, there are many payment methods you might be accepting as a watch seller. 
Each of the payment methods has its own advantages and disadvantages and a specified time frame to clear the money.
Wire payment
When receiving a wire payment, the rule of thumb is to wait for at least 24hrs in other words, wait one day before you ship your watch. That way, you minimize a potential wire reversal from the buyer. Also, when you are accepting an international wire payment, be sure to know who you are dealing with because you do not want to be a part of wire fraud and lose your money and watch. The double whammy is never fun.
Cash
When you are doing a local deal, make sure you will meet at a safe location and know ahead of time, who are you going to meet with. I would suggest meeting at a private club, bank, police station, or a jewelry store when you know the owner who will help you with the transaction. Counterfeit Detection Pen helps you to make sure the money are real; however, the best way to check the money is to go to the bank.
Paypal
When you receive the payment, you should log in in your PayPal account. You will see if the money is in your account. When you see the money in your account, you can see, if the shipment is protected when you ship to the verified address. When you accept PayPal, send the watch only to confirmed address and do not ship to another address even if the person who placed the order would like to. Tell them that you can refund them. It's not worth it of the possible scam.
Stripe
When receiving payment with Stripe, you can see the location where the order has been placed. Also, Stripe does have a "radar" function which tells you what the possibility of fraud is. If the payment looks suspicion, they will not process it.
Control the shipment
When you are shipping the watch to the buyer, make sure you will use only reliable shipping companies such as FedEx, UPS, DHL. When you use these companies, you can track and stop the shipment if you realized that something does not match. Also, remember to insure the watches when you ship entirely. Sometimes, the package gets lost, and you want to get covered in this unfortunate situation.
When selling a watch, the rule of thumb is, if you do not feel comfortable with the buyer, do not sell the watch. If you think that the risk is not worth the reward, move on.
Dealing with the Watch Sellers
When you are looking to buy a new watch, you might have to spend some time to find the right watch you want. Now, you know the watch you wish to have, but do you know who the seller is? Are they trustworthy? What is their reputation? Those are all legitimate questions you should ask before paying for the watch.
When you are buying watches from marketplaces or forums, you need to make sure you get to know who the seller is.
Who is selling the watch?
When you are buying a watch on a marketplace such as Facebook, eBay, or watch forums, you have the option to learn more about the person who is selling the watch.
Facebook
When buying the watch from a Facebook marketplace, does the seller has an actual picture, what "friends" are you having common. Are they willing to connect with you on the phone as well? If they are part of similar watch groups, ask in a post if someone dealth with that person. If you get many people talking positively about that person, it is a positive sign.
eBay
Because eBay is the biggest online marketplace, it attracts many scammers to take advantage of people. When dealing with sellers on eBay, especially not stores, it is wise to ask for more pictures. Ask them to set up a specific time on the watch as well as writing on a piece of paper. Also, check out the last activity of the account. Does the seller has any other listings? What are their reviews? All these steps will help you to get to know the seller a bit more.
Watch Forums
When looking for watches on various forums, it is essential to check out the seller's profile and activity. Many watch forums have "who is who" section to check peoples reputations. If you see that the person who is selling the watch on the forum is very active, it is a good sign that the person did not hack that account. Before you pay for the watch, connect with the seller over the phone and ask for more pictures of the watch as well.,
What to look for in watch descriptions?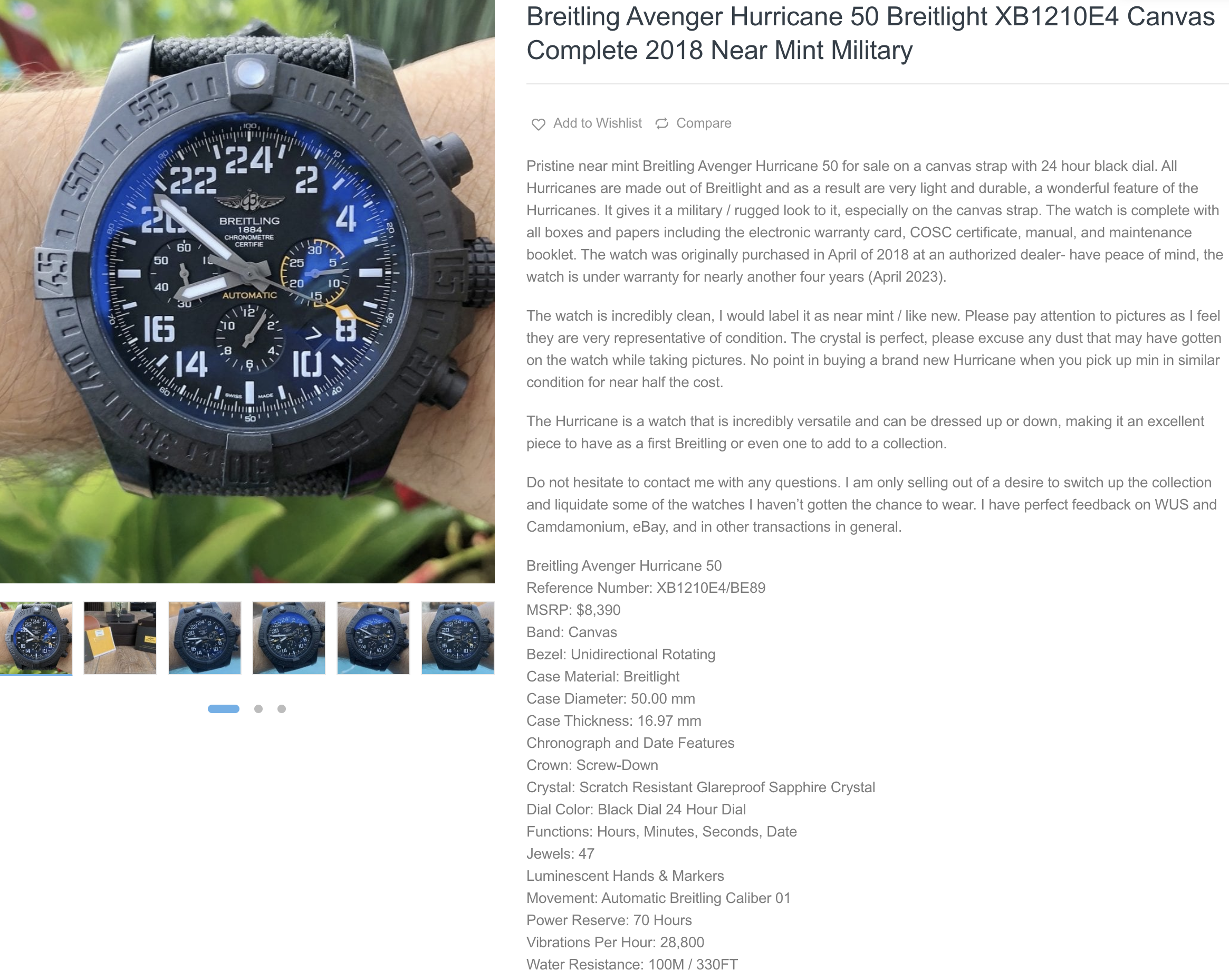 When you are buying or selling a luxury watch, it is essential to be transparent. Some people are going to hide the actual condition of the watch, and you want to make sure you are not one of the people. If you need to learn about various watch vocabularies, look at this article.
A must-have in Watch Description
Condition (Mind, Great, Good, etc.)
Reference Number
Does it have Box and Papers
Contact information
Type of payment accepted
Buying and selling watches on various marketplaces can be dangerous if you do not know what to look for. I have learned all these trick from Watch trading Academy as well as from my personal experience. You do not want to be that guy or gal who lost a lot of money.
The watch blog was written by Honza Hroch the founder of Value Your Watch Marketplace.