eBay's buyer protection is one of the best when it comes to purchasing watches. As a buyer, you receive many layers of protection when you buy watches in this marketplace. You are protected by PayPal (If you chose to use this type of payment method), your credit card, and eBay itself. Also, eBay has their authenticity guarantee.
eBay offers protection for sellers as well. Unfortunately, the sellers' security is not that great. This is one reason they are moving to sell luxury watches on other marketplaces.
eBay buyers protection and how it applies to luxury watches.
According to eBay,'s buyer's protections you can get your money back if:
You don't receive a watch
You receive a watch that doesn't match the listing
You receive a watch that's broken or faulty
As a buyer, all you have to do is contact the seller directly and the seller has three business days to respond. If the seller does not respond, eBay may refund the buyer and seek reimbursement from the seller.
Seller Obligations according to eBay:
The seller must accept the return at the same location specified in the listing or at an address that does not result in a materially different return cost for the buyer.
The seller is responsible for any customs and duty fees on the returned item.
The seller is required to refund the buyer upon receipt of a returned item.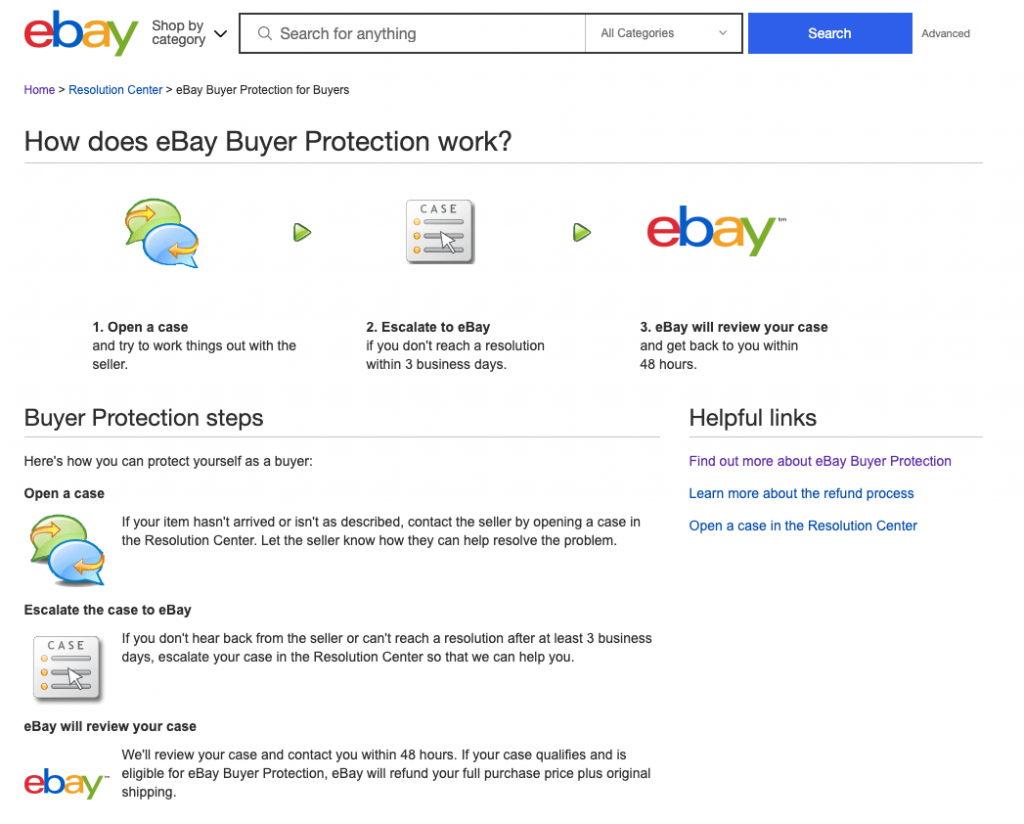 How to get my money back?
Depending on the payment method used, you will likely get your money back even if eBay says, "We can't do anything." You should first try to contact the seller. If the issue is not resolved, inform eBay, and they will get back to you in 48 hours.
PayPal is known to side with buyers; the chance that you will not be refunded is minimal. If PayPal decides not to honor the refund, create a dispute with your credit card company.
eBay Authenticity Guarantee
Another great way to protect buyers on eBay is the authenticity guarantee. This is also covered by eBay's money back guarantee.
*** Insert Picture***
The watches that are eligible for the authenticity guarantee must be listed in the wristwatches category and sold for $2,000 or more.
What's not included: If you are looking to buy smartwatches, watch parts, watch accessories, and customized watches (If the original brand parts have been replaced with non-brand parts, or parts not original to the model or era, adding diamonds to the bezel, etc.)
If the watch is sold in the auction under $2,000, it may not be eligible for authentication.
Last but not least, the buyer needs to be in the US with a US shipping address, and the watch has to be located in the US.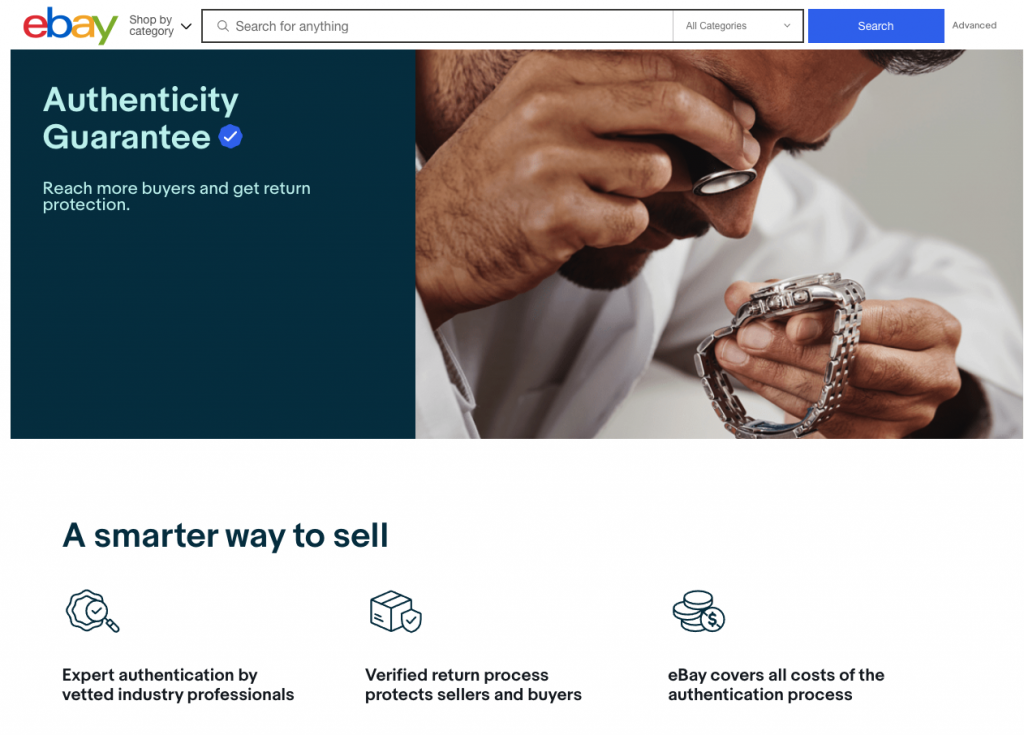 How does it work?
The watch you purchased is directly sent to the authentication center. (3rd party)
The authenticator checks the watch if it matches the description, parts, and then ships with a unique authentication card.
The watch will be delivered to you by two-day shipping. The turnaround time is around 15 days.
This is all great for the buyers on eBay because it lowers the chance of getting scammed. It's great protection.
But does it cost me extra money? Not really, but let's look at all the fees.
How much do I need to pay for a $5,000 watch?
Cost of the watch: $5,000
Taxes (California): 7.25% ($362.50)
Shipping: $100
The total cost of the watch: $5,462.50
Before you decide to purchase a watch on eBay, make sure you understand the additional fees you will have to pay before choosing that the watch.
If you don't like to pay fees, you should check out Value Your Watch marketplace. Neither seller nor buyer pays fees. That makes the prices more transparent and you don't have to wonder how much extra you will have to pay.
Can I return the watch with authenticity guarantee?
Luxury watch buyers can return the watch if the watch was damaged during shipping. If the seller offers returns, the buyer may list buyer's remorse as the reason for the return, as long as it is within the watch seller's return policy window. If the returned watch is a counterfeit, it will be confiscated.
I want to sell a watch with authenticity guaranteed.
If you want to sell a watch on eBay and have it eligible for an authenticity guarantee, you don't have to do anything special. If the watch is listed for sale at $2,000 or more, it will automatically be a part of the authenticity guarantee.
As a seller, you still have many more risks involved compared to buyers of luxury watches. Even if your watch is authentic, the buyers can create a dispute, and you can still lose your watch and money. As a seller, make sure you know who you are dealing with.
Conclusion
eBay's Buyers Protection is an excellent addition for even more protection buying watches on eBay. However, it makes it difficult for sellers when buyers create various disputes. In the end, if you want to buy a watch on eBay, you should not be worried too much. You will have many protection layers to help you get your money back, such as eBay money back guarantee, PayPal, credit card, or authenticity guarantee. These protection layers should eliminate the potential for not as described or counterfeit goods.