If you're looking for replica watches for sale, it probably sounds like a great deal at a glance—all the prestige without the luxury price tag, and they are big business, according to data gathered by 24/7 Wall St. But make no mistake, these are counterfeit goods.
Unlike the store-brand corn flakes which sit next to Kellogg's on the shelf at your local grocery store, replica watches don't distinguish themselves as being such. Their aim is to look identical to the original.
Due to advances in technology, such as 3D printing, the fakes can convince even experienced collectors until they take the timepiece in for servicing.
Again, that may sound great if that's your aim, but there are quite a few reasons to reconsider and alternate ways to get a good deal.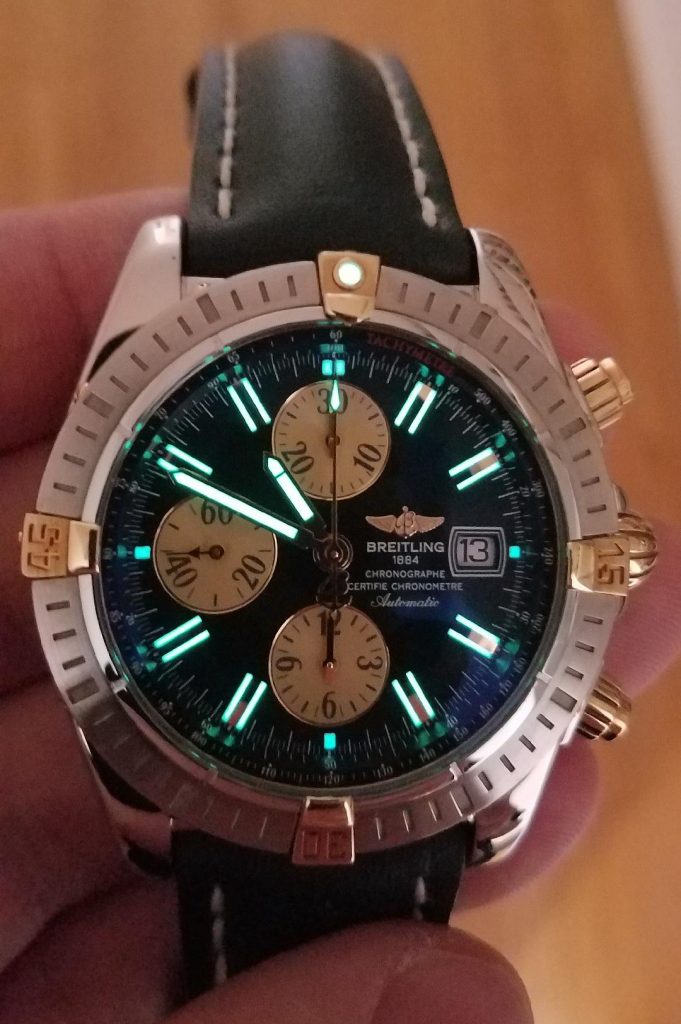 U.S. Customs and Border Protection lumps watches and jewelry into a single group for the purpose of tracking counterfeit goods and the number of pieces getting caught at the borders has been climbing.
The group now takes second-place in terms of quantity, just behind apparel and accessories, with more than 4,000 pieces seized annually.
However, it beats all in terms of value, coming in at more than $460 million.
Despite the huge number of fakes caught at the border, many still get in. Clearly, enough are still being sold that it remains profitable to bring them in, and as more are being purchased, the motivation to produce and sell them increases too.
That may not seem like a huge deal to you now, but it might be when you go to purchase an authentic piece later and find out it's not after making the purchase.
Poor-Quality Pieces Can Pose Health Risks, Harm Consumer Trust, and Empty Pocketbooks
While replica watches often look like the real deal, they're not in terms of quality.
If those who manufacture them invested the same amount of money into materials and craftsmanship as the original manufactures did, they'd be charging the same amount.
With fake pieces creeping into the marketplace more and more, it's not just people aware they're buying replica watches who wind up with them.
Not only do they get passed around by fraudsters and con artists, but by average people who thought they had an authentic timepiece.
That can be a costly mistake which leaves watch enthusiasts wary of specific brands and of making future purchases. Adding to this, replica watches are sometimes outright dangerous.
They're obviously not held to the same standards, so it's not uncommon to find pieces made with materials known to be toxic or which routinely cause allergic reactions.
Counterfeits Kill Brands, Cost Jobs, and Fund Crime
It may not sound like much if you're intentionally purchasing replica watches for personal use, but it's important to remember that your dollars define the industry, meaning they do go to funding those who aren't honest about what they're selling too.
Between those groups, money gets funneled away from the companies which do business honestly and ethically, eliminating jobs and stunting growth and development within the authentic sector.
Worse yet, the industry of fakes "relies on the same infrastructures and transport networks as other illegal activities, such as drug and weapons trafficking, contraband, prostitution, etc." says the Federation of the Swiss Watch Industry, and so those who purchase are supporting organized crime.
There are ties to child labor within the replica watches industry as well.
"The people who are exploited in the manufacture of counterfeit products, including large numbers of children, work under very difficult conditions, are paid derisory wages, and clearly do not benefit from any legal, social or medical safeguards."
Opt for Pre-Owned Authentic Pieces from Trusted Sellers
Generally speaking, those who purchase replica watches fall into two groups; those who knowingly purchase them to save money and those who are duped.
Both groups can benefit from networking with other watch enthusiasts.
As someone looking for a great deal, you can pick up an authentic preowned timepiece for a fraction of the cost of new one; within the luxury market you will undoubtedly find the quality and precision so superior you'll not only have a timepiece today, but an investment you can later resell for top dollar or an heirloom item you can pass to future generations.
As a general buyer hoping to avoid replica watches, purchase from a reputable seller. Avoid platforms and fly-by-night sites that don't allow you to check into the background of the person selling you your timepiece.
Buy and Sell Through Value Your Watch
Supporting the industry, offering transparency, and connecting watch enthusiasts is why Value Your Watch exists.
If you're in the market for a high-quality preowned timepiece, browse our online catalogue. Or, if you have an authentic timepiece to sell, list it with us today.