I buy watches for my trading business, and they are not always complete kits. Some watches may need extra links, a new clasp, or a bracelet fitting. This is the life I signed up for when I started selling preowned watches. When I started buying watches for my collection, I was clueless to where I could buy links for the bracelets for brands such as Rolex, Cartier, or Omega. The journey to find parts is more difficult now due to restrictions watch brands place on availability to consumers. The reasons for this are not common knowledge, and each brand has their own rules.
I have experienced the hunt for specific watch parts often. Accessories make the journey more enjoyable, and there have been times I wanted to change up to make the old watch new again. Knowing where the better luxury watch parts and accessories are makes the search easier and cheaper, both of which saves me money.
Quality Watch Parts Locations
Watch parts are harder than ever to buy. Difficult brands to find parts for includes Patek Philippe, Audemars Piguet, Omega, Cartier, and Rolex. While not impossible, the brands mentioned try to keep consumers from purchasing parts for assorted reasons. I have different venues available to me, some are due to personal relationships I established. Each dealer or store will have their own requirements for these relationships. You will figure that out by your personal interactions.
Buying the watch is the first step, sometimes I will need my watchmaker to fix something. These watches are second hand. One must be conscious of those possibilities since the cost makes an acquisition more expensive. The following is a solid starting list.
eBay
Reputable Watchmaker
Directly From the Store
eBay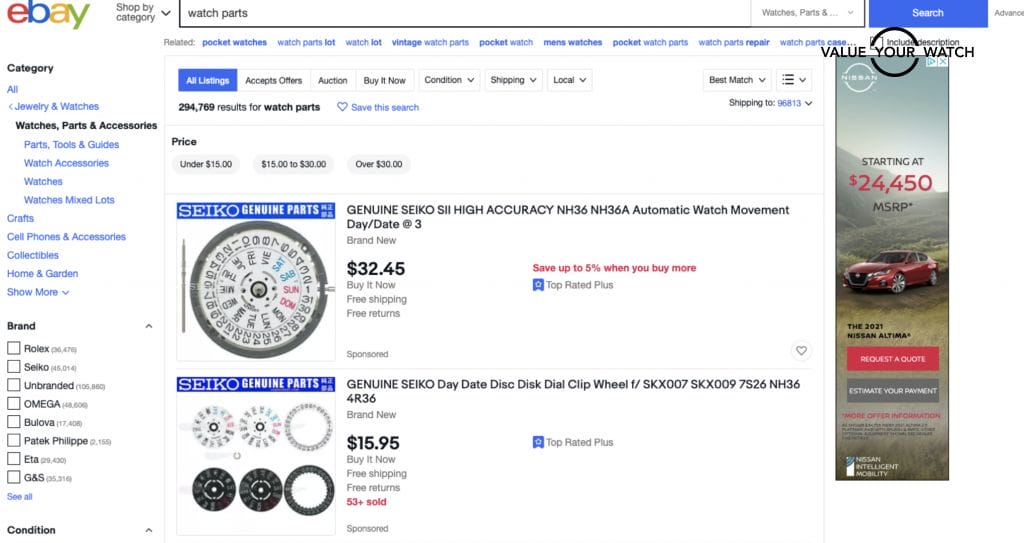 eBay is my favorite place to buy the parts I need. The level of inventory on eBay is good, and the likelihood that I can buy crystals, bezels, or movements is high. Older watches are particularly common to find parts for. When looking for specific parts, such as links, the key is to know the exact part you need. There can be variations that look equal, until you receive the part and realize it has a one millimeter difference in width. I make sure to use a digital caliper for an exact measurement of the part I need. The latter section of this article will go over some tools you should look for if you become an active trader or collector.
Pros: Good availability for parts, tools, and accessories.
Cons: Fake parts, and lots of them. Make sure you use reputable sellers.
Reputable Watchmaker
Watchmakers repair watches, and they might have the parts needed to do this in stock. If the part isn't in stock, they have a greater chance of procuring them. Watchmakers used to call the manufacturer to buy parts. Brands like Rolex and Audemars Piguet make this difficult by giving their parts to their own service centers. They allow select watchmakers to buy direct now. Brands are not allowing sale of parts to consumers and making this more difficult for watchmakers as well.
Pros: Buying hard to find parts.
Cons: Limited OEM parts availability.
Watch Dealers
I have strong relationships with domestic and international watch dealers. This extends my network to their watchmakers besides my own. If my watchmaker or I can not find a specific part, I can call these friendly dealers and check with them. Key watch dealers will have a strong network. There may be extra fees in doing this like a markup between the distributor (their watchmaker) and a store (them). If this inquiry pans out, I am happy paying extra for their services as I would not have the part otherwise.
Pros: Larger network.
Cons: Price slightly higher.
Directly From the Store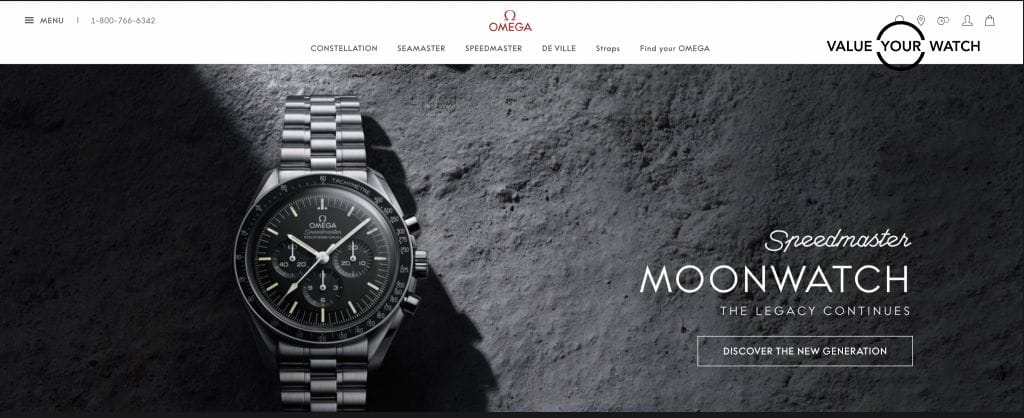 Buying watch parts from an authorized dealer is possible, but requires a good relationship. Watch brand policies will also affect this ability. Something simple such as links, I can walk into my Rolex, Cartier, Omega Boutique, and they can order them for me. If I need a replacement part, the brand dictates the ability to order. The store may be suspicious of your intentions when buying replacement parts and demand service internally. They do not want to see an OEM part sold to you on some Frankenstein watch.
Pros: Guaranteed authentic
Cons: Takes longer to receive (special order for most parts).
Quality Tool and Accessory Locations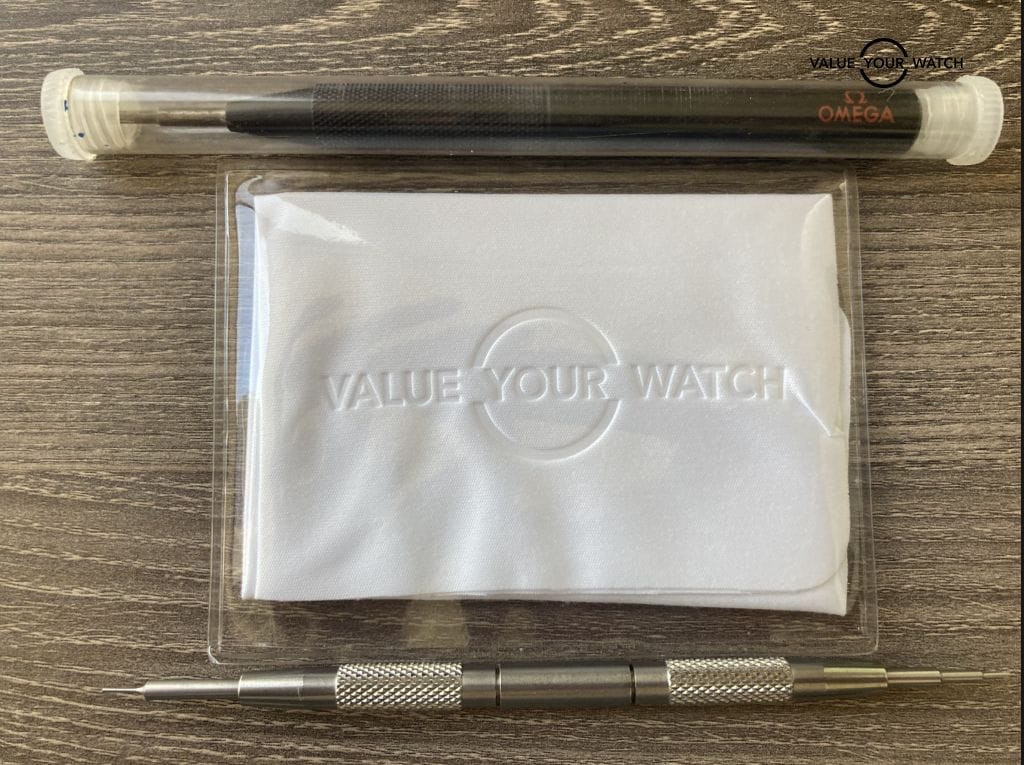 When I started buying watches, the recommended tools and accessories seemed overwhelming. Some tools are must have to save money and some accessories are must have to enact the feels good such as 5 different color straps knowing 4 of them will never be used. I compiled a personal list of items I consider essential.
Different Watch Straps
Watch Rolls
Cleaning Cloths
Cape Cod Cloths.
PolyWatch
Digital Caliper
Strap Tools
Case Back Opener
Timegrapher
Choosing the correct strap is tricky. I want something I love that will help sell the piece. OEM straps are like that. Breitling and Omega allow me to order straps online. Other brands allow me to walk in and order from the dealer. Some brands will not let me buy OEM straps, or there won't be one available that I like. The Aftermarket has stepped in for us and I have a second list for strap purchases and a third for tools and accessories.
Watch Strap Stores
Watch Tool and Accessory Stores
I want you to have a better understanding of the resources available to consumers. Industry relationships make collecting easier, but they are not required, and you can buy what you need or want without trouble. This is a job for some and an expensive hobby for others. With this information, I hope your journey is more engaging for you.