If I told you that starting a business buying and selling luxury watches was straightforward, I would be lying to you. Sure, it's not as difficult as some other business types, however some things are much easier to figure out than others. From my experience, you will get much further along in running a business through experience. Trial and error is a better way to learn than by just thinking about it.
Sure some parts of the business are straightforward, buy low and sell high, but there are so many nuances involved. This especially rings true with the business running side. In today's age, there is an insane amount of knowledge available for free to help you flatten the learning curve and help make the most of your time when you are learning the basics. Don't underestimate the simple things either, such as Google.com. It opens you up to troves of information, in fact there's a good chance you found this blog post there. More to the point this is mainly a guide to help steer you in the right direction should you decide to pursue this further.
Quick list with quick tips to help get you started
Learn about the watch business
Setting up a new company
Create a team of professionals
Starting Capital
First watch purchase
Inventory tracking
First watch sale
Shipping to the buyer
Learn About the Watch Business
There are many places I looked for knowledge when it came to luxury watch business. My essential requirement was to learn from very knowledgeable people who knew how the luxury watch business works.
I utilized multiple sources when searching for information for my luxury watch business. The most essential piece of information for me came from other people understand the luxury watch business from being in it for so long. A few of the other sources are below
Watch Trading Academy
Watch Blogs
Watch Forums
YouTube
WTA is the only formal program that teaches you the art of luxury watch trading. Some
people are going to be skeptical of the program, for them, I wrote this article about WTA.
Keep in mind, without the academy, there would be no Value Your Watch. I created this
marketplace to help traders take control of how they run their own business. I am
definitely biased, however I truly feel that this community has done the most to help me.
Watch Blogs
There are many great watch blogs that continue to help me out when trading luxury watches. These blogs help me keep up with industry news, review the latest watches and so much more. Here is a shortlist of a few that I strongly recommend. For a more in depth list, check out this article here.
A Blog To Watch
Hodinkee
Monochrome Watches
Worn and Wound
Fratello Watches
Watch Forums
Watch forums are fantastic. If I have a question, it has most likely been asked, and answered before. The hundreds of thousands of posts out there are pure knowledge. They are even great to read through since you may find a question you didn't even know you had, and you will already have the answer. If I had the time, I could spend hundreds of hours on the forums, the information is like gold, pure money for luxury watch traders. Here are my top forums and I have a larger list here.
Watchuseek
Omega forums
Rolex forums
YouTube
I have the attention span of a two year old and I'd much rather watch a video than read. YouTube is basically like an easier forum. There are so many people handing out free information. You can view interviews with watch experts, experience the day to day of a luxury watch business, and even get comparisons of real vs. fake watches. Seeing some of this stuff in action can make it much easier to understand. I even have a list of YouTube channels you can view right here.
Setting Up a New Company
I quickly knew I was going to take this business seriously. With this knowledge in hand, I set out to find the best way to create my business. There are many business types, however it turns out the best type to utilize would be an LLC. This will allow my business to cover the liability instead of my personal assets. Even as a single person LLC, the benefits far outweigh the benefits of setting up an S corp.
If you do want to save money, you can find all the information you need online to set it up yourself. Any question you have has probably been answered online. There is no problem finding a professional or an attorney to do it for you anyways.

If you decide to go the self service route, as I did, no matter where you are in the country, the setup will be very similar. Many states and locales even allow you to file everything online. The first step is to register the company with the state. Check with your local laws about this. In Hawaii, all I had to do was fill out the paperwork online. Once I had my company name, I went to the federal government website and applied for my EIN. It was instant and took roughly 15 minutes. The EIN does not cost you anything. I just had to pay under $100.00 for my license in Hawaii. The third, optional step is to apply for a reseller's certificate. Most places this will be free as well and can be done online just like the rest of the licensing. I included a couple of valuable resources below.
Once this is all set up, you will be ready to go all-in on your luxury watch trading business. Combined with the basic knowledge from your research, you will be ready to rock and roll.
Create a Team of Professionals
It's important to have a quality team of professionals behind you. This is going to include watchmakers, wholesalers, watch traders, bankers, and accountants, but the more help you can find, the better. I break down a couple of key reasons having this kind of network will benefit your business.
Watchmakers are one of my most important. Having a high quality watchmaker in my network allows me to take care of any watch related issue that may pop up. Having one local to me is a real lifesaver, and with a strong relationship, I save both time and money when I need anything done such as a simple polish to a more involved repair. Being in Hawaii makes this especially clutch since shipping to the mainland is a lot more involved than driving a few miles along the beach.
Wholesalers are companies or individuals that are also in the business of luxury watches. They can often sell me a piece under retail, and their pieces are often in better shape than what I can find elsewhere. Many of these people deal wholesale because they don't want the hassle of dealing with the clowns of the retail world.
Watch traders are another critical element in my network. By having multiple watch traders as friends, it really opens up my retail base as well. They may have a customer looking for a watch I have and with our relationship, we can easily broker deals between us and make both me, my friend, and the customer happy. It also helps me keep involved in what is happening in the markets in general.
Finding the right banker is important. This will help me keep my finances clean and easily navigate my cash flow. When first choosing the bank for me, I was having a hard time finding the right choice. Eventually I settled on one that had everything I needed and has simplified my life. I have one main credit union that I use for everything I do, and then I have a local bank that I utilize for cash deposits. When choosing your bank, there are a couple of things you should consider, especially if you start with a personal account.
How much money can I withdraw today (there might be the daily limit)?
How much are fees for incoming and outgoing wire transfers (mine incoming is $0 and outgoing $15)?
Is there online banking (saving time)?
An accountant is helpful for very obvious reasons. Filing taxes is an important part of the business and an easy way to get into serious trouble. I made this mistake when I first started, I didn't hire an accountant and thought I would be able to handle everything myself. I messed up so bad that the accountant had to eventually resubmit my taxes in their entirety. Experience taught me that taxes are very convoluted, do not make my mistake.
This team of professionals has allowed me to scale my luxury watch business into a full time career. I have a solid base to help elevate my business even further. There may be other professionals you want such as photographers, writers, or marketing personnel.
Starting Capital
This was one of the first questions I asked myself, "How much money will I need to get started?" I thought that spending more money would help me make more money. Since I didn't have the experience I do now, I decided to play a slower, but safer route. By spending only $2000, I was able to set up my company and make my first watch purchase. There are benefits to both the slow and the fast start, but that all depends on your risk tolerance. If you do have more money to start with, you can buy and sell more watches faster. This also comes with the added benefit of more experience which, the more you learn, the better off you will be. For me, I was more risk averse. I wanted to force myself to be more resourceful, and didn't want to spend the entire amount I had available up front.
Now that I have my business up and running and some money at my disposal, it was all about finding the right watches at the right price point to maximize early profits. This is also the second most common question I see, "Where can I get a watch at the right price to sell for a profit?"
First Watch Purchase
This is one of the hardest lessons you will learn in your luxury watch trading business. "How much should I pay for the watch?" I've learned this lesson myself through a few mistakes. I purchased one watch only to later realize I overpaid by $1000. Yes I lost $1000 because I was too lazy to do the proper research and consult with my watch trading friends. That was one stupid expensive lesson to learn. This did however help me develop my process to find the value of watches I am looking at buying.
My first step is to always search the watch I am looking to buy. I usually search on Google and eBay to see what the current market is for this particular piece. An example I will give you is the new Omega Speedmaster Professional Moonwatch. A quick search reveals the Moonwatch with sapphire crystal usually averages a sale price between $6000 and $6500 minus fees. This means I can't afford to spend more than $4500 for this particular timepiece.
Once your network has been well established however, I will have the luxury of asking fellow traders what they have been getting for these watches. If they tell me they've been getting offers in the $5000-$5500 range, I should be lower in my pricing at $4000. This will mean I have minimal chance of losing money on the watch, and if I can't sell it quick enough, I can offer it to any of my trader friends.
Pricing on watches also has a seasonal effect. During the holidays, there is usually a slight premium offered by buyers as well. If you are too close to Christmas, you may find the values are slightly inflated and may accidentally overpay for the watch. The great part of the luxury watch business is there is always a bottom. Each of these timepieces will bottom out at a specific price and generally will not go below that. Now that you have an idea on pricing, we'll get you some information on which model is worth buying.
The buying part of the business is my favorite part. To me, it's like fishing, waiting for the big one to bite. Great deals are not available all the time, but I've figured out where I find my best deals.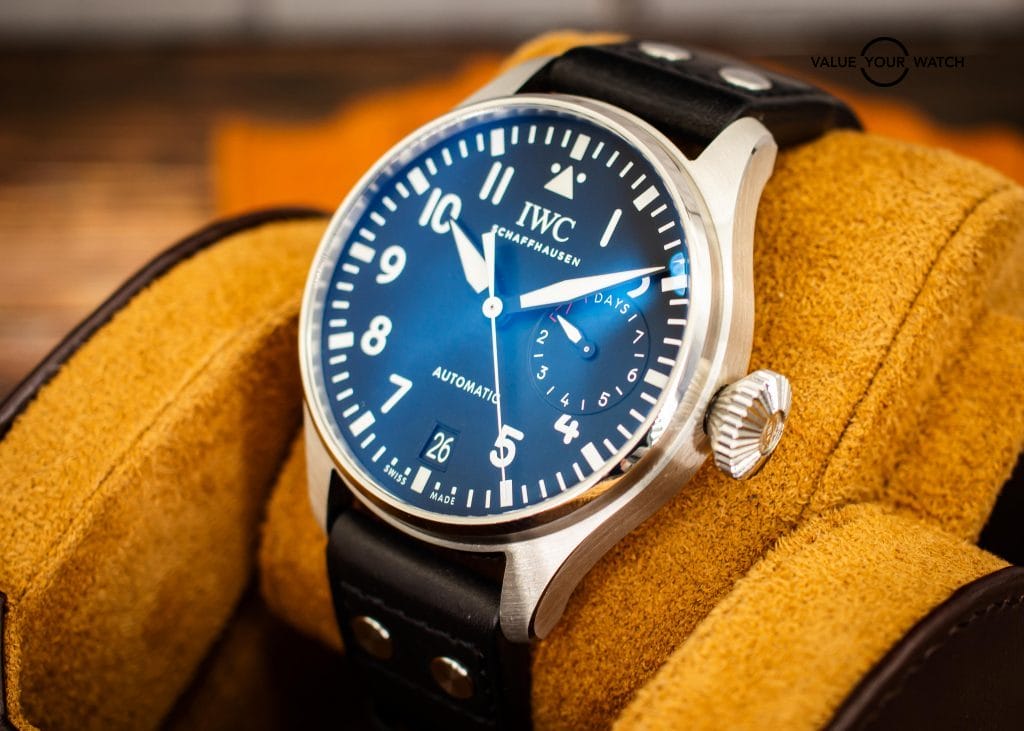 Friends and family
Online marketplaces and forums
Wholesalers
The best deals come from friends and family. My job is to help them bridge the gap. I can offer them far more than they would get at a dealer and they have zero legwork to do to collect money from their watch. The best part of dealing with friends and family is they already trust me. In this business it takes years to build trust, and by having my closest people believe in me, it makes the process less painful.
There are many online marketplaces and forums available. The general rule of thumb I use is to check each of them daily, however there is a hack I like to use that does much of the work for me. There are watch scrapers that will search many of the forums and marketplaces for me. Here are three of the ones I use.
Watchrecon.com
Mywatchmart.com
Watchcharts.com
The final place I find great deals is from my wholesaler network. They usually have great watches for sale in great condition. Many times I will have a specific request from a customer and usually I can call them and find a watch I may not have in my own inventory. This will help me make money and tie up less capital than a watch that I do inventory.
Now that I have my site search list, I have to plan for scammers and protect myself. Before I actually pay for an item from a seller I'm looking at, I get in communication with the seller. I check for any red flags during our conversation, which I have a list of red flags I look for.
Not willing to share additional pictures
Not willing to connect on social media
Not willing to communicate over the phone
They have my information and once I have thiers, I can utilize Google and TruePeopleSearch to tell me if I am dealing with a legitimate person. Then I have to deal with paying the seller. If it's an in person deal, I will almost always bring cash. For transactions online, I will use my credit card, stripe, bank wire, or PayPal, and it all depends on the relationship I built with the seller.
As a buyer, PayPal has been one of my favorite payment methods. If something is wrong, PayPal usually does a good job taking care of the buyer, however the system can be abused. That is why as a seller, you need to be much more careful. Many scams involve PayPal reversals. I actually wrote this article specifically about the different payment methods.
Inventory Tracking
This is the other fun part of trading, keeping track of my inventory. I wish from the beginning I kept better track of the luxury watches I was holding. By keeping good inventory records, it's far easier to get a clear picture of the watches I bought and sold for tax purposes. When you start selling over 100 watches per year, it's real easy to lose track of where you acquired a watch and who you sold it to. I started keeping a folder of all my expenses as well as invoices to help keep me organized. Once everything is organized, it's much easier to find out that information I needed. It's very important to keep all of your purchase receipts. I keep the serial number and the name of the watch on the receipt for my records.
Once I sell the watch, I record all the same information on the sales invoice as well. I also keep a copy of the sales invoice in my records which also helps me see that the watch is no longer in my posession. Keeping track of inventory is essential for quality bookkeeping. Having a clear picture of incoming and outgoing watches will be your best friend come tax season.
First Watch Sale
Now that the watch is ready for sale, I get butterflies in my stomach. This is where the truth comes out on if I bought the right watch or not. Tips to ensure the watch sells faster and easier include listing in multiple places, taking great photos for presentation, and writing a catchy description will all draw out the emotions of perspective luxury watch buyers. I make sure I have a clear understanding of the retail price of the watch I am selling, which is how I came up with my purchase price in the beginning.
Here are some quick tips on taking excellent photos with your phone.
Take pictures outside during one hour before sunrise or one hour after sunset. It's the best natural lighting conditions.
Use a beautiful background (trees, beaches, mountains)
Focus on the watch details (the background should not distract too much)
I have a more in depth article on phone pictures here. Once I'm done with the best photos you will ever see, I move on to write the greatest description you will ever read.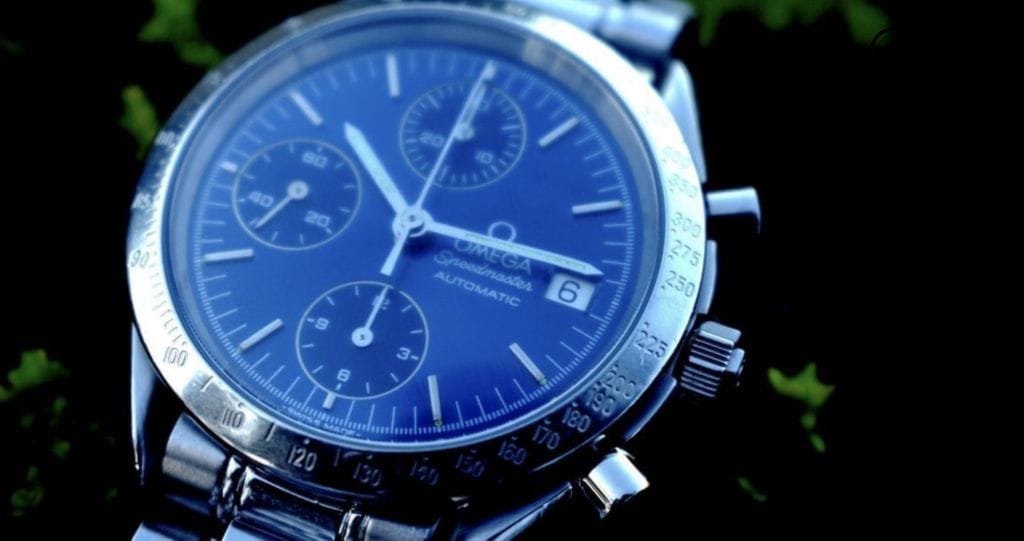 Listing Example:
What an amazing watch. This Omega Speedmaster Reduced has a stunning blue dial which is hard to get in the USA. The 39mm case size is a perfect size for anyone who would like to take the watch for a business meeting or just have an amazing watch on their wrist.
Model Name: Omega Speedmaster Reduced
Ref: 3511.80
Case Size: 39mm
The condition of the watch is good. It's not been polished but it was recently serviced, however, I do not have actual documents. The watch runs and functions the way it should.
I have many references available.
Brand: Omega
Reference: 3511.80
Model: Speedmaster
Movement: Automatic
Bezel Material: Stainless
Case Size:39mm
Case Material: Stainless Steel
Case Color: Silver
Case Finish: Polish
Band Type: Bracelet
Band Material: Stainless Steel
Band Color: Silver
Clasp: Fold clasp
Crystal: No scratches
Box & Paper: NO
Once all of this is ready, I am all set to post the watch for sale, I just need to understand the different fees for the different platforms I will encounter.
Where to list watches and their fees
eBay (up to 15% without a store, depends on watch value)
Chrono24 (6.5% without a store)
Value Your Watch (free with optional subscription fees)
Craigslist (free)
Instagram (free)
Facebook Groups (free)
Company Website (free with running costs)
Keep in mind there may be payment fees as well such as PayPal and Stripe processing fees. It's crucial to know what you will pay as well as the payment method so you can further optimize your profits and minimize your risk to a scammer.
Shipping to the Buyer
This is a short section here since I already wrote an article about shipping here, but always make sure you are using FedEx or UPS. Never use the USPS since it is a government organization with guaranteed funds and no impetus to actually do a proper job.
This process would have helped me a bunch in the beginning. I was stumbling through some of the steps I outlined above. Fortunately I had a group of friends already involved that helped me begin my journey. Fortunately this information should help you get started if you don't have that community of friends to lean on and are making your very first watch purchase.
---