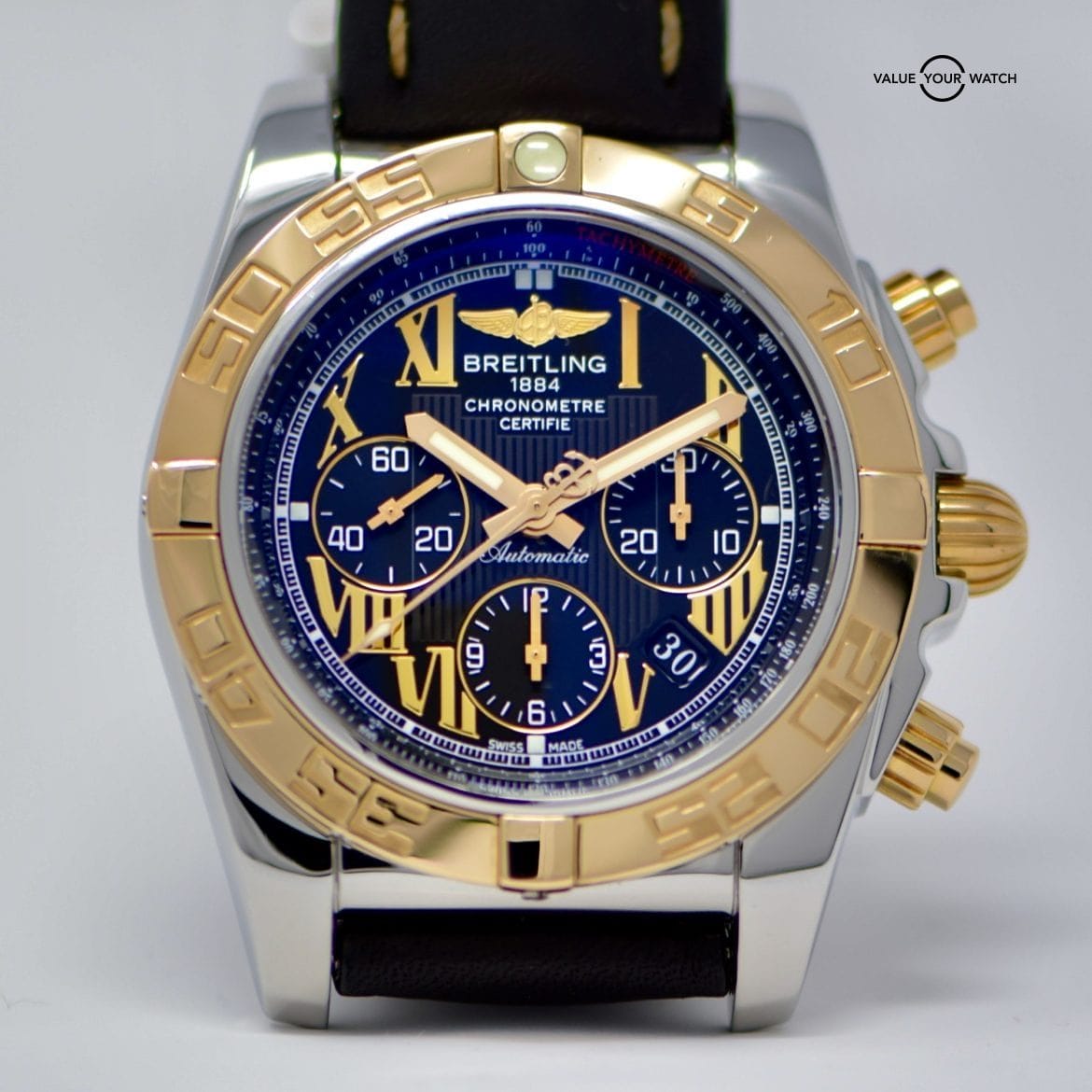 If you are like me, a person who enjoys adding luxury watches to your collection, you might notice that the luxury watch market has changed a bit in the past few years. The times one could walk into an authorized dealer and choose the watch they want are over, especially when looking for the hot Rolex steel models or a Patek Philippe Nautilus. It's almost impossible to buy one new because you need to build a relationship with an authorized dealer or be at the right store at the right time. Fortunately, the time has never been better to be a luxury watch buyer. There are so many great places a person can shop for luxury watches. The biggest challenge is finding the right watch and the right seller.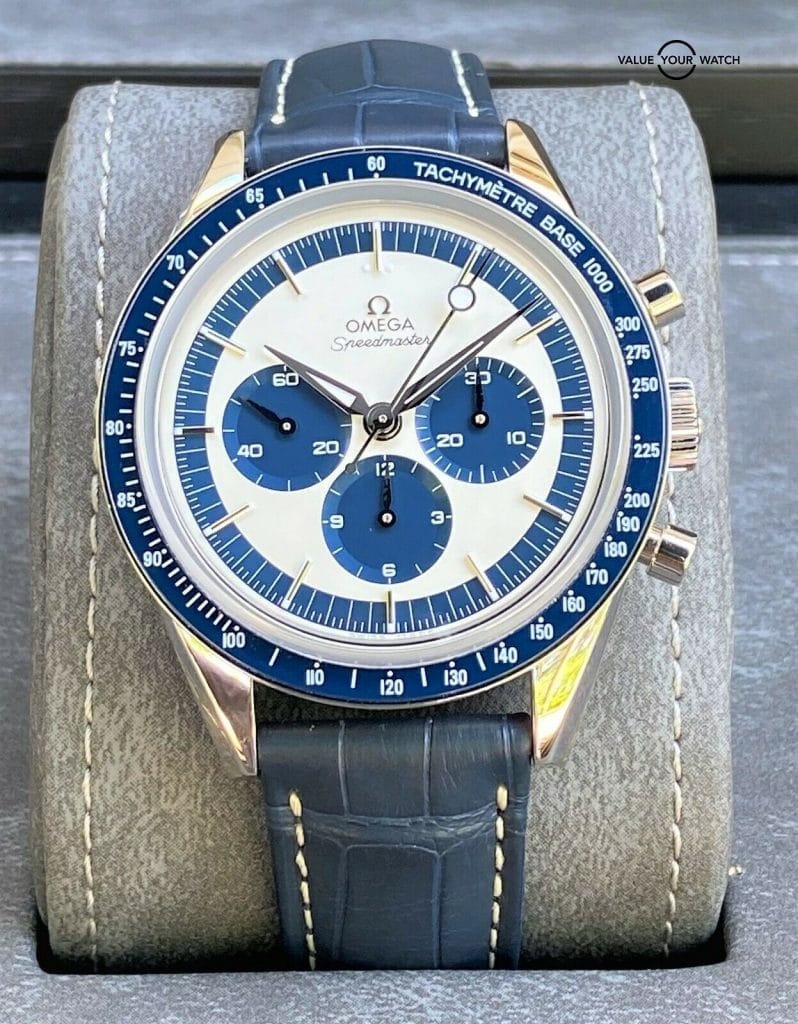 How Bright is the Future For Luxury Watch Buyers?
Bing in the digital age, the future is very bright. Anybody can do their own research independently, and you don't have to depend on the actual watch retailer to help you out. I know that I can save a lot of money by knowing how much certain watches are being sold for, or at least the specific prices they are being listed for.
Here are three reasons why luxury watch buyers have a bright future ahead of them.
Pre-owned watch market
Resources
Different watch marketplaces
1.The pre-owned watch market is growing.
According to the New York Times, the pre-owned watch market was worth $16 billion annually, in 2019. I am confident that the demand will stay relatively high because more people realize that the value of luxury watches stays relatively stable on the secondary market. I see that many luxury watches keep the same market value that they had in 2018. Some of the watches are even trading up. If I know with high certainty that the watch I will buy will not lose more than 20% of its value, I will have no problem adding the watch to my luxury watch collection.
Here is the list of the best watches to park your money in
The luxury watch market is growing in popularity because more guys are starting to realize that luxury watches can actually be a solid asset. It is an excellent place to park some money. There are many great benefits to having a luxury watch, including meeting new people. Every time I meet a fellow lover of luxury watches, it becomes a great conversation starter. I call it a modern business card, and it pays off to wear it out and about.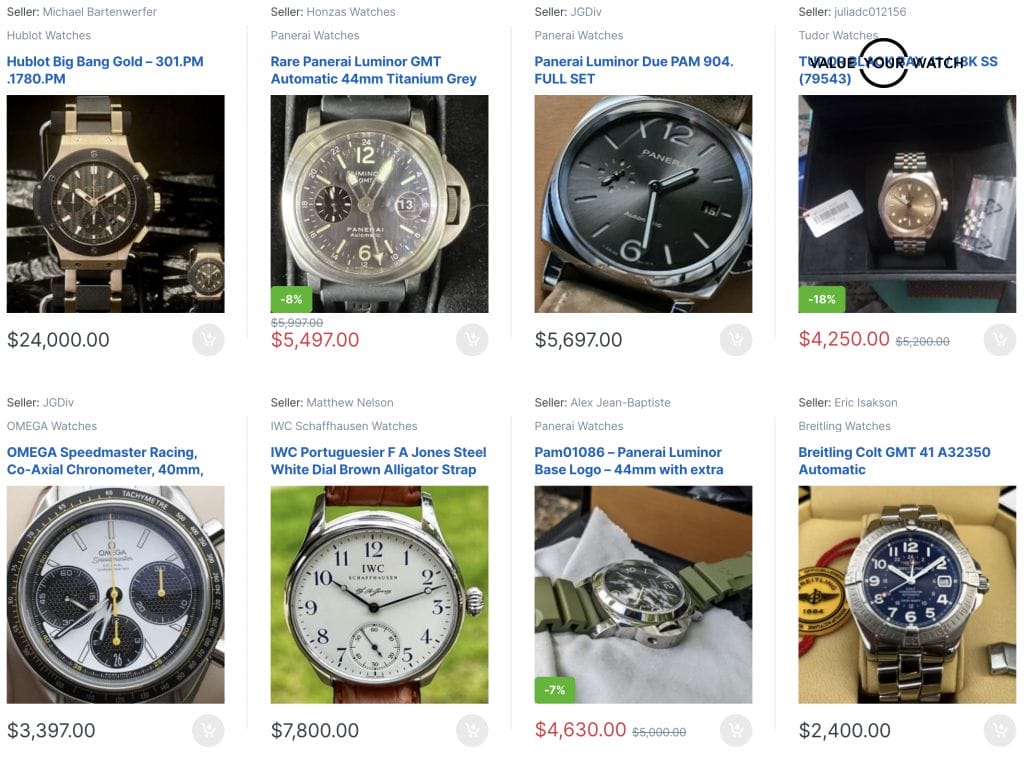 2.Amazing Resources for Luxury Watch buyers
The Internet ahs changed the watch buying game forever. There are numerous fantastic resources that will help you find the best watch at the right price in seconds, and learn more about the watches that draw your attention.
Watch Search Engines
Watch Forums
YouTube Channels
Who the seller is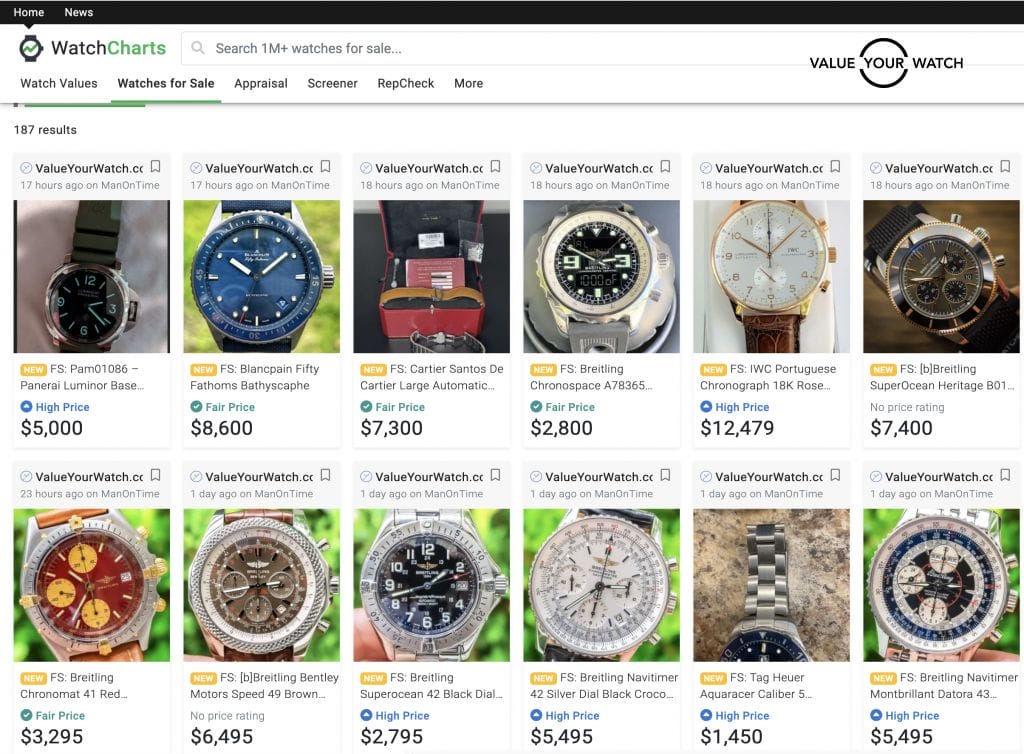 There are quite a few search engines designed to scour the web so that I may find the watch I want at the price I want to pay. Each different search engine gives you different information, so a combination of a couple of them will truly enhance your experience.
watchrecon.com – This is what's known as a scraper. It is a powerful search tool that combs thousands of listings in seconds. You can search for specific brands or models, as well as utilize powerful filters to help narrow down your search.
mywatchmart.com – This is another scraper, but one that is a bit more streamlined. It has two quick filters, source of the post filter, and Brand filter. It will quickly lead you to listings that you may find handy. This one has its own forums as well.
watchcharts.com – This is a combination scraper and database. It is not as user friendly, but it gives you some fantastic insight with it's huge database. It will let you know if that price you see is historically a solid price. It also highlights new listings, so you can get a jump on your competition. One issue with this site is some of the listings marked new are not exactly new after all.
2.Watch Forums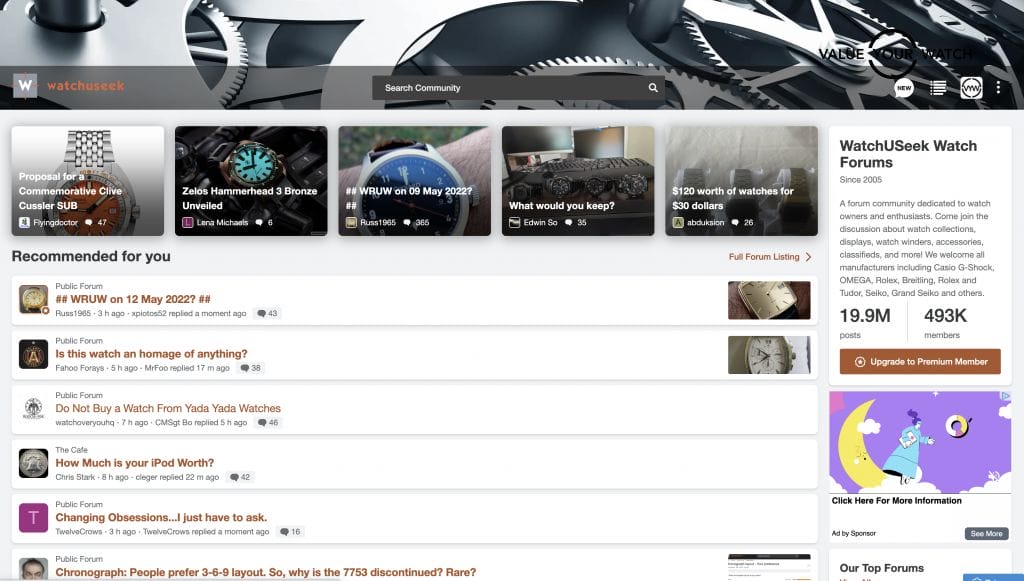 There are so many great watch forums that contain a wealth of valuable information. If I am looking for a specific answer about watches, there is a high likelihood that these watch forums will have it. Many of them have sales corners as well. These sales corners are some of the main sources for the watch engines listed above. Feel free, however, to search them individually. You may be surprised that the watch you are looking for might get replaced by something you find there.
Here is the list of the best watch forums online…
Sometimes I instead watch videos to learn more about specific watches. There are many great YouTube watch channels with fantastic content to scour. If I am looking for a particular watch, I use the YouTube search bar and see if anybody made a video about that watch. Once I have some information, for example a movement or feature, I will also search for information about said feature. The one thing you do have to watch out for, however, is sponsored content. Most of the time it is quite easy to tell if the video you're watching is biased, but not always.
4.Who the seller is
It is a well-known fact that who sells the watch is more important than what kind of timepiece you are looking to purchase. If the watch seller is trustworthy, one will feel much more comfortable purchasing the watch from him or her. The internet connects millions of people from around the world, and it is quite easy to "hide" anonymously behind a screen. Before you purchase any watch online, you must do your research about the sellers.
google.com
Facebook and IG
Using these online resources, you will find out a lot of information about the sellers. This personal research is fundamental when looking to buy from a private party instead of paying the jeweler markup. A jeweler or watch trader is more likely to have online reviews from their customers, as well as a storefront you can visit in person. This makes it easier if you find that you are outside your comfort zone.
3.Different watch marketplaces
There are so many significant watch marketplaces online, but they come with a price. Many marketplaces are required to charge sales or VAT tax when the watch is sold on the marketplace. The fees for the seller to use the platforms are relatively high. Since many watch dealers are using all the platforms, and the fees are different on each of them, the best thing to do is reach out to the seller off the platform so they don't have any fees. Knowing they can avoid the fees helps you get the best price for your new watch.
Value Your Watch: NO Sales Tax, No Sellers Fees or Buyers Fees
Chrono24: Sales Tax, Sellers fees are 2.5-8.5% to professional sellers and 6.5% for an individual with no cap.
eBay: Sales Tax, Sellers, fees 13% and a possible cap of $350 + PayPal Fee (2.9%) when having a store with eBay.
In Conclusion
Because the watch market is growing, there are so many resources available for buyers to find the right watch from the right seller. More and more watch sellers will connect with buyers online, whether by social media, or other online means. Luxury watch buyers are getting more empowered, using knowledge to buy, which leads to better decisions for purchasing luxury watches online or in person. However you decide to proceed, the watch market is waiting for you, and every indication is of a beautiful and steady market that will be here for years to come.