Taking care of your expensive luxury watch is not as hard as some people might think. There are some things you can follow when it comes to taking care of your timepiece.
The goal is to preserve the watch in the best way possible without needing other people to work on it. There are many ways to save money, but you want to make sure that it does not lower the overall value of your watch. Let's say you have the watch serviced by aftermarket parts such as bezel, dial, or the bracelet is not original. This would decrease the overall value of your watch if you want to sell it.
Because luxury timepieces are made of quality materials, they are destined to last for a very long time. You do not want to jeopardize the possibility of losing your hard-earned money for a careless mistake or not knowing what you could do to retain the value of the watch.
Save money by using these tips.
Clean Your Watch
The tools you should have
Servicing your Watch
Avoid Scratches
Keep all the Boxes and Papers
Clean Your Watch
When you keep the watch clean, you will be able to keep it in great shape. The good news is that it does not take a long time to clean your watch.
By cleaning your watch regularly, you will get rid of some hidden dirt between bracelet, clasp, or by the lugs. You can use a soft toothbrush to lightly brush it by dipping the brush into a mild soapy lukewarm water. If you do not feel comfortable using a toothbrush, you can use a wet cloth to wipe the watch. When I am in a rush, that's one of my favorite ways of taking care of the watches.
The tools you should have
You can save a lot of money by using specific tools that eliminate the need to go to a watchmaker for a particular task. I have a lot of very handy tools.
All these tools will help you save money on the care of your timepiece. You do not have to have all of them; however, each of them has its place for people who like to collect watches.
Cleaning cloth
Polywatch
TimeGrapher
Spring Bar
Bracelet Adjuster Tools
Cleaning Cloth
Using a cleaning cloth, will help you keep the watch clean and shiny.
Polywatch
The Polywatch is scratch remover polish, which helps to remove scratches from plastic watch crystals. Its very inexpensive and it does wonders. For less than $10, it can be yours.
TimeGrapher
If you think that your watch needs service just because someone in a retail store told you so without checking the actual health of your watch, then they are mistaken. The Timegrapher is a fantastic tool that will give you a very accurate state of your watch without having to go to a watchmaker. This tool costs around $130 and will tell you when your watch needs service. Also, if you buy a new watch, you can test the accuracy of the watch because not all watches are as advertised, and you can use it as a negotiation point.
Spring Bar
The spring bar is one of my favorite tools in my watch care box. The spring bar allows you to change the bracelet on most of the watches easily. By using this tool, you do not have to go to a jeweler to change the bracelet.
Bracelet Adjuster Tools
If you are like me and want to change your bracelets often or lose some weight and need to adjust your bracelet, you might need to fix it.
By using your tools such as bracelet pins or screwdrivers, you will save time and money by not needing to visit a watchmaker.
All these tools help you keep your watch in great shape allowing you to save money by not having to visit the watchmaker or a jeweler in your town.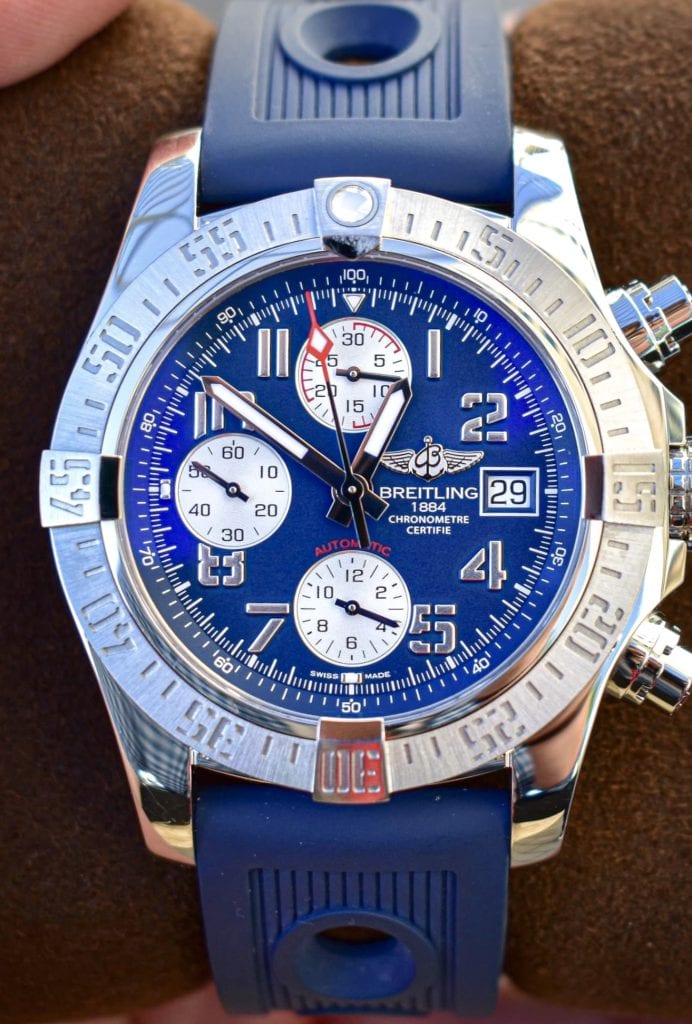 Servicing your Watch
Servicing watches is an important part of caring for your precious timepiece. When you take great care of your watch, you will know when to service it. It's similar to servicing your car. I only do a major service when it's necessary and not because someone told me so. Why would you change brakes when they are still in great shape?
Watches are no different. There are different intervals to service your watches, but I would not service unless you need to or unless some function is not working as it should.
There are many great watchmakers in the USA, which means you do not have to send it to an authorized dealer who will send the watch for service to their service center. Yes, some watches have many parts that are rare which regular watchmakers do not carry unless they have excellent connections with the manufactures.
Avoid Scratches
Avoiding scratches can be very challenging. Some people think scratches give the watch a character, others think that it is not desirable to have a watch with scratches. It can be very challenging to keep the watch nice and clean without any scratches.
Sometimes, the door frame not only gives you a scratch but a full-blown hit which makes you very unhappy. If you are a guy, its like getting hit in your ball sack. I do not wish the pain to anyone.
On the bright side, if you keep your watch in great shape without any scratches, you will minimize the work which would need to be done if someone wants to polish it.
Keep all the Boxes and Papers
When you start collecting watches, you might realize that having boxes and papers is actually valuable. When I purchased my first luxury watch online, I did not care about the watch papers and boxes as much as I do now.
By having a complete set, you preserve the value of the watch and the spectrum of potential buyers increases. The more complete the set, the higher the premium people will pay if they decide to buy your watch.
Overall, watch care is not very complicated if you really care about your watch. By using a few tools and common sense you will be able to save a lot of money and take good care of your watch in the best way possible.