Finding the dream watch you always wanted is much easier than some people might think. The idea of getting the grail watch is very exciting. Knowing that you will have the option to wear it in the morning makes you happy, and potentially some people jealous because you have their grail watch while they have a hard time obtaining it.
But wait, how can you get your dream watch? What are the options for locating the watch you always wanted?
Here are some helpful tips on how to locate and purchase the dream watch you always wanted.
What is my dream watch?
How to search for my dream watch
Using experts to help me find the watch
What is my dream watch?
Before you start your search, you should have an idea of what is your dream watch. There are many great timepieces for sale, but it can get overwhelming with so many options.
For example, you know that you love the Omega Speedmaster Professional Moon Watch, but do you know exactly which reference number you want? Many Speedmasters look very similar to each other; however, the biggest difference might be in the movement, the type of glass, bracelet, or the clasp.
If you intend to purchase the watch you want just because you like its looks, you can disregard the learning part about the timepiece.
But if you want to learn more about various timepieces, here are a few excellent resources.
There are many great watch forums which you can browse, from Omega forums, Rolex forums to name a few. There are also many great posts about various watch topics that will help you become more knowledgeable about the specific watch you are looking for.
Watch blogs are an even better source for specific information about watches. They like to write reviews about specific watch-related topics that give you a clear understanding of the particular watch you are learning about.
If you do not like to read, just go to YouTube and search for the specific watch you are trying to learn about. There is a high likelihood that your dream watch might be on YouTube as well.
Researching the grail watch you always wanted is a great way to learn what you should be looking for when it comes to starting the search for the timepiece. Knowledge is power, especially when it comes to watches. You don't want to purchase a watch with a service dial when you wanted everything original.
But you have another option which does not require you to learn about the watch. You can tell watch dealers or jewelers to source the watch you want and tell them that you want everything original. We will talk about it more later on.
How to search for my dream watch
You are searching for your dream watch never been easier. There are so many great tools that will help you locate the timepiece you always dreamt off.
Because you know what timepiece you want, it's time to learn how to search for the dream watch.
Choose the best deal, not the price
Using experts to help you find the watch
Google search for your dream watch
Google is the most powerful search engine in the world, and you are probably very familiar with it. The best way to use Google is to start to search for the specific watch reference. When the search is over, you will be able to see the results.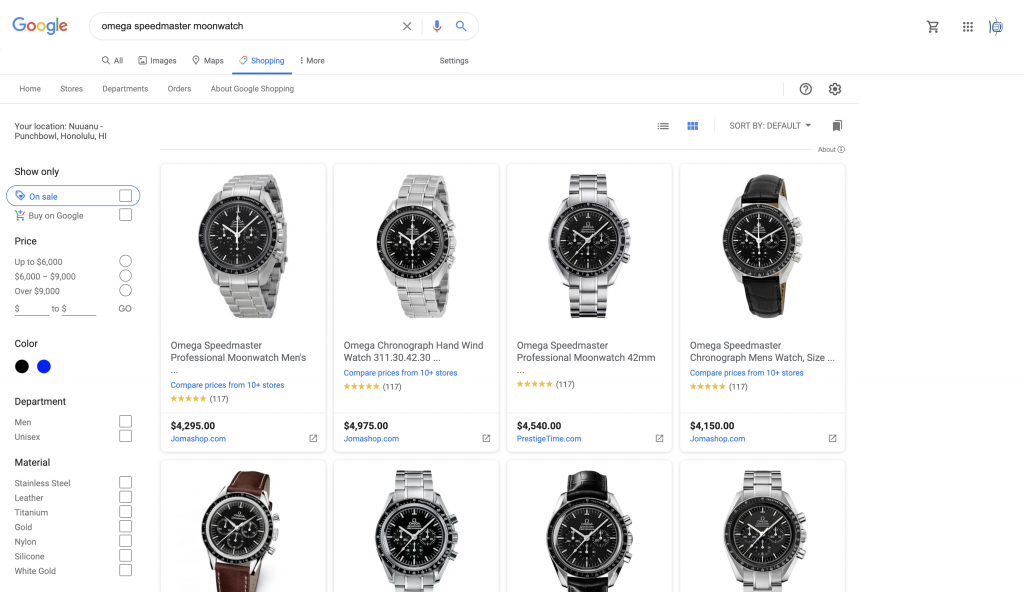 You will have several options that you can do. You can click at the "Shopping" icon right next to the "All" search results, and the watch with the specific reference number will show.
You will be able to search for specific stores that have the watch you want. Not every watch seller is reputable, and you need to do your research. Don't trust just the watch reviews because there are ways to make untrue statements.
When you find the specific store with your grail watch, save the page link. You can come back to it and compare apples to apples later on.
Watch Search Engines
Watch search engines are an amazing tool that helps you save a lot of time by not searching for individual forums. By searching for a specific reference number of your grail watch, you will be able to search across so many watch forums in seconds.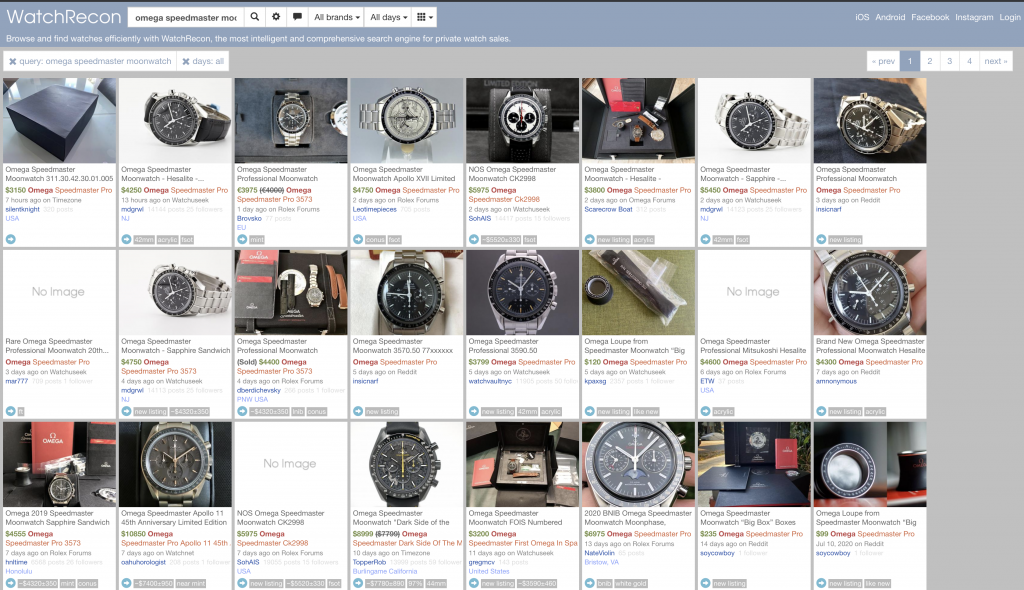 The great thing about finding a watch on forums is that the watch price point is lower than buying from a store that focuses on used watches. On the other hand, the risk is much greater to purchase the watch from the individual seller. Sometimes, the watch for sale might be listed for sale by a reputable dealer.
As always, you need to buy the seller before you buy the watch. Get to know the seller by doing a Google search, calling them, and connecting with them on social media.
If the deal sounds too good to be true, it probably is.
The last step after locating the watch by using the watch search engines is to save the link to the watch you want as well. This will be part of the last step before purchasing the timepiece.
Watch Marketplaces
You searched for the watch on Google andwatch search engines.ow search the most known watch marketplaces for your dream watch. 
You should have at least two different links to a site which takes you directly to your dream watch. The last step of searching for your dream watch is to search at the biggest watch marketplace online.
Chrono24
eBay
Value Your Watch
Each of these marketplaces has a great selection of watches, and there is a high likelihood that your grail watch might be available at that marketplace.
When you locate the watch, you should make sure that it's exactly the watch you want. It's highly recommended to contact the sellers and ask specific questions about the timepiece. In some instances, the watch might not even be in possession of the seller.
If you are not sure if the watch is with the seller, just ask them to take a picture of the watch today and your name right next to the watch. In general, sellers who are great in customer service will do it.
This is the last piece to the puzzle when it comes to searching for your own dream watch.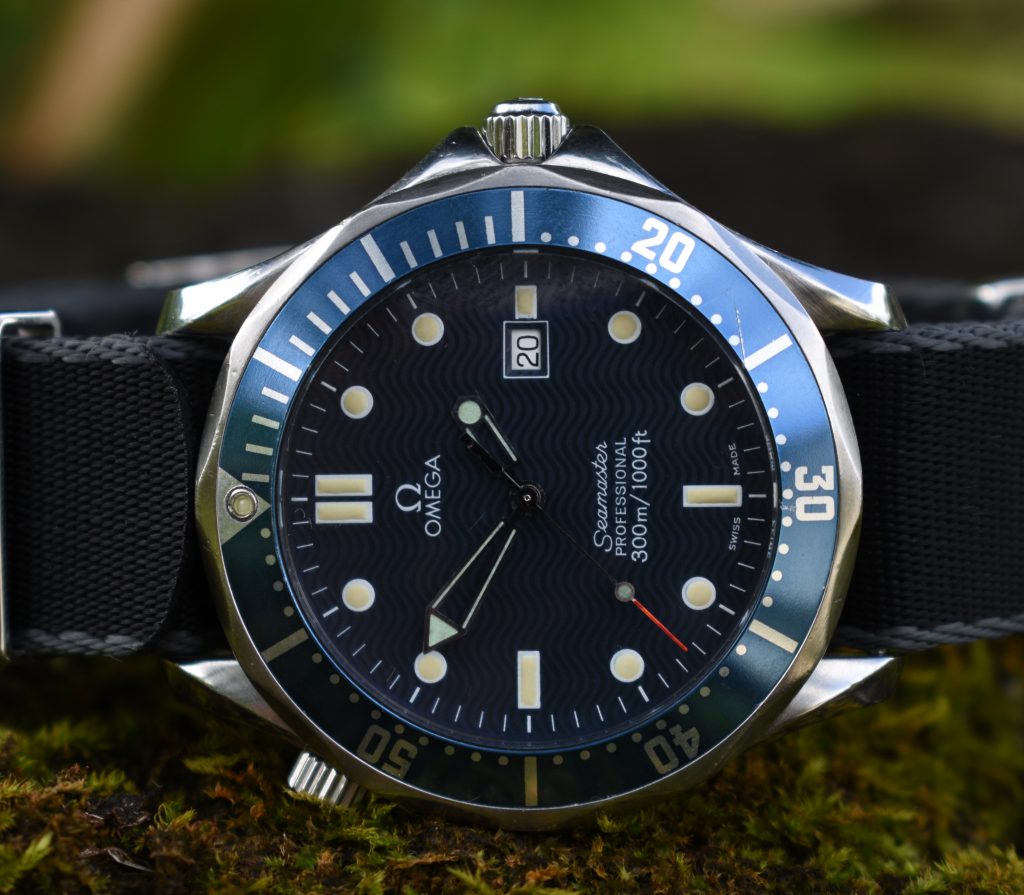 Choose the best deal, not the price.
You put in the work, and now you know the different price points of the watch you are looking for. It's time to compare the best watches which meet your criteria such as everything original, original box and papers, and more.
You might feel like spending an extra $200 on your dream watch with box and papers is too much, but it will pay off in the long run. If you can, you should always get a full set, if possible.
Before you are going to contact the seller, make sure that you know who you are dealing with. You don't want to fall in a trap. Creating an online store is very easy and fast, and you would be surprised at how many people get scammed because they are not careful when buying watches online.
Now that you are certain which watch you want and you know who the seller is, it's time to purchase your dream watch online.
Using experts to help me find the watch
If you are very busy and don't get excited to learn and hunt for the watch you always wanted, you can optto have a watch dealer to search for the watch you want.
They have a great network of other watch dealers, and they can find the watch much faster than most people. Also, their reputation is so valuable that they will do everything they can to protect it.
Having watch dealers find the watch has many pros, such as not spending the time to look for the watch and being somewhat protected when you buy the watch from them. If there is something wrong with the watch, they will make sure that the issue is solved quickly.
On the other hand, you might have to pay a premium to get the watch you want. They have to spend the time looking for your watch and getting familiar with the grail watch you want. But in the end, you will get what you want, and the small fee will be worth it.
Conclusion
Searching for the dream, aka grail watch, is fun and adventurous. There are many ways of searching for your dream watch on your own by leveraging Google search, watch search engines or various marketplaces. In the end, you have to choose the best deal, not the best price. You don't want to be disappointed in the coming years that you did not purchase the other watch. Also, if you are like some people who do not enjoy searching for watches and learning about the specific timepieces, you can always have watch dealers to source you the dream watch.