Negotiating prices on various watch marketplace is something I wish I knew before I started to buy luxury watches.
Understanding the take-home profit for sellers on the various platform is a game-changer. When I know the approximate fees for each seller on the platform, I can negotiate a better price if I pay them directly.
Yes, there are risks associate with paying people directly. However, I know how to validate the seller by understanding what to look for when buying watches online. You can learn more about the process, as well.
How To Negotiate The Best Price On A Watch Marketplace
Sellers Fees
Who is the seller
Get in touch with them
Be polite and ready to buy
1. Sellers Fees
Selling watches at various watch marketplaces is not cheap. Some platforms charge you more than 15% if you want them to sell your watch. Just imagine that you can save 15% to the seller, and you save 15% buying the watch. It's a win-win situation.
By knowing exactly or at least approximate fees the watch sellers has to pay, you have the leverage to negotiate a better price.
Keep in mind that some platforms do not allow you to reach the sellers directly, such as StockX or RealReal. The watches are on a consignment with those companies.
Watch Marketplace Platform Fees:
Chrono24: 3-5% plus monthly fees for dealers and 6.5% for individual sellers.
eBay: 13% for the individual seller and no cap on the fees. If you have a store and are paying a monthly fee, you will get a cap of $350, but there is no cap on the 2.9% from a PayPal Fees.
Value Your Watch: No sellers fees. Only Annual Subscription
Craigslist: No fees selling
FB Marketplace: No Fees Selling
Watch Forums: No Fees Selling (need to meet specific requirements by each watch forum.
When you know the selling fees on each platform, you can see what the potential savings is, if you could pay the sellers directly.
Keep in mind that there might be other fess such as: payment processing fees as well, which are non-negotiable. For example, using a credit card to purchase a watch the standard fee is around 3%.
2. Who is the seller
Knowing who is selling the watch is very important. By looking at their profile, you will be able to gather important information.
Let's say you find a seller on eBay. You will google their username, and there is a chance that the seller will have another account on another platform as well. If you are lucky enough you will find the actual name of the seller.
Do your research by learning more about them. Here are the best search terms to learn more about the sellers.
Google:
"name of the store" review
"name of the store" watch
"phone number"
If the seller is not new, you should be able to get more information about the store. Now that you know what to expect, it's time to get in touch with the sellers.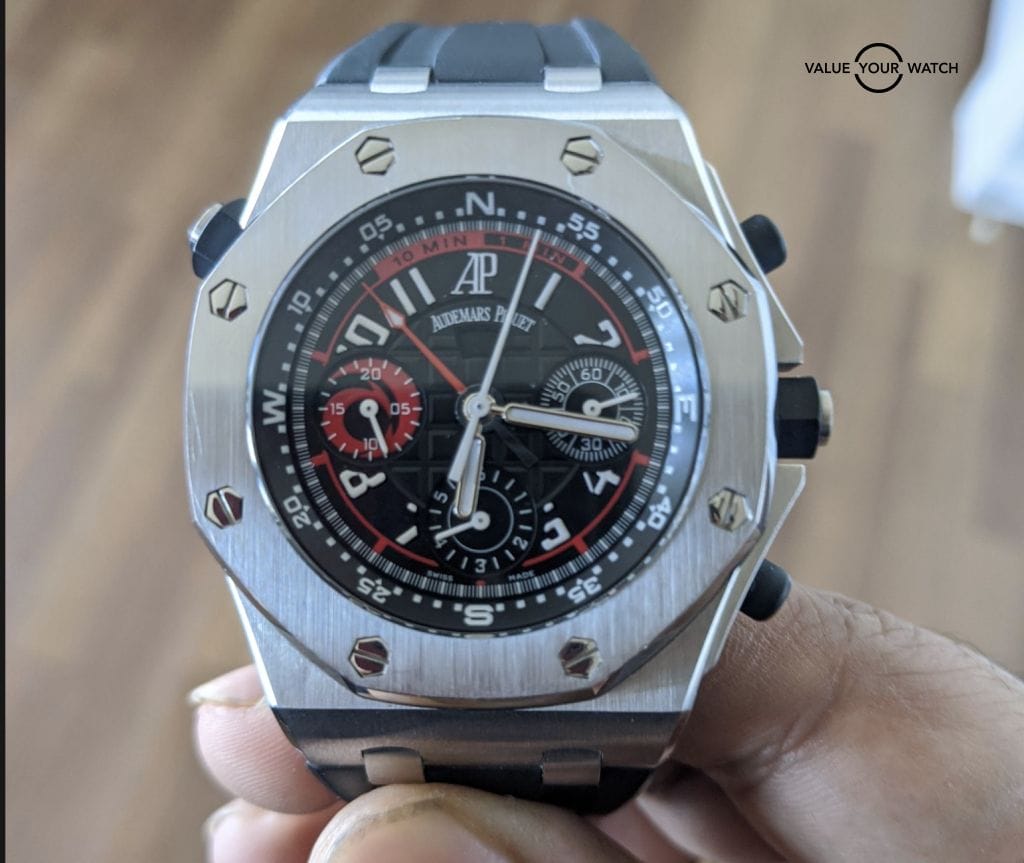 3. Get in touch with them.
By getting in touch with the sellers directly, you will show that you are more serious than other online shoppers.
Sellers like to deal with people who are serious about buying the watch. Many flakes say they want the watch, but they will disappear at the moment they need to pay.
If you talk to the seller directly, you can tell them that you saw the watch on eBay for $5000 but you are willing to pay them directly $4,500.
Also mention other comparable watches that are on the market. There is nothing worse than pulling the numbers out of your ass. Use the watch search engines to get familiar with the comps.
As a seller, they might accept various payment methods; however, wire payment is one of the safest.
Here is a great blog post that shows you the pros and the cost of various payment methods.
4. Be polite and ready to buy
If you ever try to sell a watch, there is nothing better than a buyer who is responsive and has valid questions about the watch.
The more polite the buyers are, the easier it's to make the transaction. Why would you be not so polite to someone who is willing to sell you an expensive timepiece? There is no rule that the timepiece has to be sold to you.
I always wonder why do people think only in short term when there is a chance to build a robust long-term relationship, especially when it comes to luxury timepieces.
Also, by reaching out to the sellers directly and letting them know that you can pay for the watch today, the chance of closing the deal and saving some money on the watch is much higher.
Conclusion
When you know the amount sellers can save buy selling you the watch direct is one of the more effective ways of saving money. Watch sellers do not mind to be negotiated on the watch marketplace because they will not mind to sell you the watch by lowering the fees a bit because their goal is to sell the watch. If you researched more about the watch seller and all checks out, you should proceed. Good luck saving money when negotiating watches on various watch marketplaces.
---